Why not support World AIDS day on 1st December by collaborating using Glow?
Context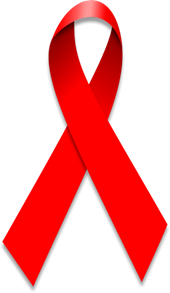 Symbolised by the Red Ribbon World AIDS Day is held on 1st December each year and is an opportunity for people worldwide to unite in the fight against HIV, show their support for people living with HIV and to commemorate people who have died.
World AIDS Day was the first ever global health day and the first one was held in 1988. Many school communities use a variety of online resources to celebrate the day with their own events.
Technologies available through Glow provide different opportunities to provide a deeper understanding of this globally important day. The task in this lesson idea is to present ideas for a World AIDS Day class or school community event.
Core
This is one of a series of lesson ideas that help teachers use some of the tools in Glow. The skills that pupils will develop in using collaborative tools are key skills that will facilitate many other learning opportunities. Teachers seeing this in practice have been inspired to use the same methodology across different topics and contexts.
In this lesson idea learners will research online content about World AIDS Day and learn valuable search techniques. This is set in the context where there is a lot of value based websites/pages and information regarding potentially sensitive subject content. You will be bringing together the shared pool of learner's ideas to show how collaboration can be very powerful.
Any of these exercises can be used as a stand-alone activity or as an endpoint to a literacy based research project where children are researching and supporting different themed days, awareness raising and/or health and wellbeing topics. Ideas to develop this lesson idea are presented at the end.
Aims
To create presentation materials based on curating content search online.
To use an online collaboration tool (O365 Word Online and PowerPoint Online) to design and present ideas.
To develop critical skills in searching safely and in effectively interpreting content.
Learning Outcomes
All children: Will learn safer search and curation techniques and use the collaborative O365 tools within Glow.
Most children: Will understand how collaborative tools help learning.
Some children: Will experiment searching effectively.
Learning Intentions
To celebrate and expand current understanding of World AIDS Day.
To create a list of shared links of informative websites and pages.
To use PowerPoint Online to create a class/group presentation.
To present the presentation to peers.
Cross curricular / Interdisciplinary learning Links
Health and Wellbeing : Relationships, Sexual Health and Parenting.
Vocabulary – Advanced Search, URL, Real-time, Collaboration and Editing.
Teaching Steps
Step 1 – Preparation – Create a blank collaborative doc
Click on any blue Office 365 tile on your Launch Pad.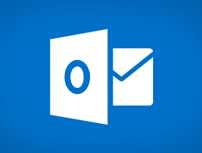 Now click on the App Launcher – the 9 white squares in the top left and One Drive.
Click 'New' and Select 'Word doc'.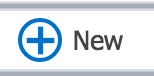 Change the Title of the doc to 'Collaborative Test for Class'.
You own this document and you can share with Everyone by clicking the SHARE Button.

Now go to www.glo.li and enter the URL so you have a unique shortened URL for the document, you can now provide this URL easily to you pupils, either on another doc on the screen for them to type in or written down for them on a whiteboard.


Step 2 – Create a collaborative World AIDS Day document
Follow the instructions in Step 1 to create a word online document with a table in the doc.
Insert the below table into the doc with the following headers:
| | | |
| --- | --- | --- |
| Name | WAD Resource Address | Description |
Step 3 – Create a collaborative PowerPoint
Repeat the previous exercises but instead of a word doc create a PowerPoint. You may wish to provide a first slide introduction/title and a number of blank slides. Split your class into groups – each small group will work on one slide.
You own this document and you can share with Everyone by clicking the 'Share with people' Button.

Now go to http://www.glo.li/ and enter the URL so you have a unique shortened URL for the document, you can now provide this URL easily to you pupils, either on another doc on the screen for them to type in or written down for them on a whiteboard.
Step 4 – Introduce the lesson
After familiarising yourself with the World AIDS Day site www.worldaidsday.org choose one of the key messages from the site:
www.worldaidsday.org/video-messages.php
Explain that today is about curating what resources are out there to help us learn more about World AIDS Day in order to increase our knowledge and awareness and possibly plan for future events.
Providing the shortened URLs for the test word doc created in Step 1 show learners how to open up the test document.
Let them go wild! This is their opportunity to play about in the document, the brief is to type their name on a line, change the colour and size of the font, this is just for them to become familiar with the online doc and see real-time collaboration.
Step 5 – Edit the World AIDS Day doc
Repeating the same steps open up the pre-prepared World AIDS Day document (created in Step 2) and explain that they should put their name under 'Name' (if you have a big class, you might want to add a column of numbers on the left and give each pupil a number).
Step 6 – Effective Searching
Explain key principles for safe searching and finding reliable resources: have them typed up or written down so that learners can reflect on them.
Think about the keywords you use to search with.
Look at the website critically asking 'who is it aimed at?'
Is the resource suitable for use in this context?
Allowing approximately 20 minutes encourage learners to search online for AIDS resources, this could be an appropriate online short video, information site or handouts. Ask pupils to use an appropriate search engine, suggest www.kidrex.org or www.safesearchkids.com.
Helpful Tip! – If they are not finding the right resources adding 2015, 2014 or UK to World AIDS Day might help. This is helping to refine their search.
Step 7 – Gather your research
Ask learners to add their resource/URL to their allocated row and write a short paragraph about the link in the 'Description'. When everyone has added at least one resource, ask the class to review the resources one by one highlighting key points of why it is a useful resource.
Step 8 – Collaborate Using PowerPoint
Split the class up into smaller groups of 2 or 3. Provide learners with the shortened URL for the PowerPoint you created in Step 3. Each group should work on a slide presenting facts and ideas about HIV, AIDS and specifically World AIDS Day that they have learned from researching the Internet. Encourage them to be as factual as possible.
Step 9 – Slide Presentation
Ask groups to present their slide and ensure that appreciative responses and feedback are given to those presenting.
Step 10 – Class Review
Through a facilitated and structured class discussion regarding how collaboration has built up a rich bank of resources and ideas you may want to ask questions such as:
What are the gaps, what resources are missing?
What could be created to help young people to know more?
How could we as a class share what we have learned more widely? Who should we aim this at? Who should our audience be?
Record answers on a Word doc and share with the others as a record of the session along with the other digital materials.
Next steps to build on the learning context of World AIDS Day
Use Mindmeister, a free collaborative mind-mapping tool available through Glow, to plan World AIDS Day Awareness activities for the school community.
Develop a #hashtag and discuss with other schools what activities they are doing to celebrate World AIDS Day in the National Newsfeed in Glow. Collate the results.
Record a presentation using a digital camera and upload to Glow for reviewing their presenting skills.
Links to the Curriculum for Excellence
The above lesson idea can contribute to gathering evidence for the following Experiences and Outcomes.
Curriculum Area and Outcomes
Description

HWB 0-13a / HWB 1-13a / HWB 2-13a / HWB 3-13a / HWB 4-13a

HWB 3-48a / HWB 4-48a

HWB 3-47b / HWB 4-47b

HWB 0-08a / HWB 1-08a / HWB 2-08a / HWB 3-08a / HWB 4-08a

HWB 0-13a – HWB 4-13a – Through contributing my views, time and talents, I play a part in bringing about positive change in my school and wider community.

HWB 3-48a / HWB 4-48a – I know how to access services, information and support if my sexual health and wellbeing is at risk. I am aware of my rights in relation to sexual health including my right to confidentiality, and my responsibilities, including those under the law.

HWB 3-47b / HWB 4-47b – Using what I have learned I am able to make informed decisions and choices that promote and protect my own and others' sexual health and wellbeing.

HWB 0-08a – HWB 4-08a – I understand that people can feel alone and can be misunderstood and left out by others. I am learning how to give appropriate support.

Literacy across Learning: LIT 1-06a; LIT 2-06a

LIT 1-06a – I can select ideas and relevant information, organise these in a logical sequence and use words which will be interesting and/or useful for others.

LIT 2-06a – I can select ideas and relevant information, organise these in an appropriate way for my purpose and use suitable vocabulary for my audience.

Technology: TCH 1-04b; TCH 2-04b; TCH 2-09a

TCH 1-04b; TCH 2-04b – I can create, capture and manipulate sounds, text and images to communicate experiences, ideas and information in creative and engaging ways.

TCH 2-09a – Using appropriate software, I can work collaboratively to design an interesting and entertaining game which incorporates a form of control technology or interactive multimedia.
To see more of these creative lesson ideas using Glow take a look here.