What do you think are the biggest challenges facing academies today?
Change management is one of the most difficult tasks facing schools becoming academies. This is no different when it comes to changes in the classroom when looking to embed new and existing technology. Good leadership is critical.
How can technology help overcome these challenges?
Although many people will fear change, when looking at technology the benefits in efficiency, productivity and results are difficult to ignore. If implemented correctly technology should help save time for teachers, improve engagement for students and simplify monitoring for leadership.
What advice would you give to someone attending the Academies Show on 20th April?
Plan your visit and prioritise who you need to speak to, and what you hope to learn. Begin by creating a schedule for the talks and demonstrations you wish to attend, then list the exhibitors you wish to talk in priority order. Appointments are difficult to keep in a show environment so be mindful not to over commit your time.
What will you be talking about in the Teacher Tech Demo Zone at the Academies Show?
We will be looking at how Office 365 can be embedded into academy life, improving collaboration, streamlining assessment and engaging with students. Our session will include a brief overview of the features including a hands-on activity around collaborating through Office online and an introduction to related tools including Office Mix, OneNote and SWAY.
Who are Tablet Academy?
Tablet Academy is a platform agnostic organisation created to support educational institutions in transforming teaching and learning through the adoption of new technologies. Our experienced consultants and educators provide a range of services including hands-on teacher training, experience days for pupils and independent advice and guidance for school leaders.
Mark Yorke, Managing Director, Tablet Academy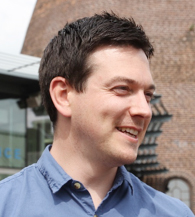 As co-founder of Tablet Academy Mark has a unique perspective on embedding technology into teaching and learning with a particular interest in using creativity as a catalyst for engagement.
Phil Burney, Principal Consultant, O365 Specialist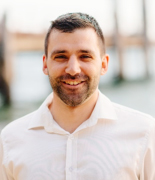 Phil specialises in delivering hands-on teacher training sessions focussed on the use of Office 365 in education. For over 12 months he lead the Microsoft Showcase Classroom in London visited by over 1000 delegates.
Mark and Phil will be presenting at 12:00am and 3:00pm in the Teacher Tech Demo Zone.
Get your free ticket to the event here.

Find out more about what RM Education are doing at The Academies Show.