St Helen and St Katharine is the leading independent girls' school in the UK with a proud tradition of high aspiration and academic achievement. The school is a happy place and an environment in which relationships built on kindness and respect are forged.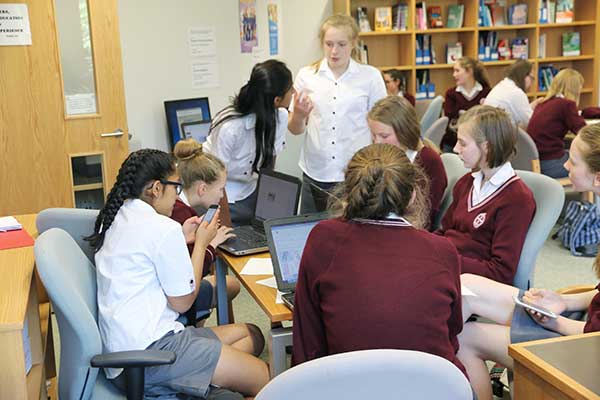 With an existing strong relationship with the school as their ICT support partner, RM Education (RM) was kindly invited to support the career and higher education team at St Helen and St Katharine with their business activity day.
The year 9 girls were grouped and tasked to bid for a contract to organise an event for RM. They were tasked to host an end of year annual awards ceremony for RM employees. They used business minded approaches in delivering some fantastic creative ideas within their allocated roles as project managers, marketing managers, finance managers and catering managers. The girls worked with a set budget to create a theme, business name, logo, business cards and invites to share and present to the rest of their teams.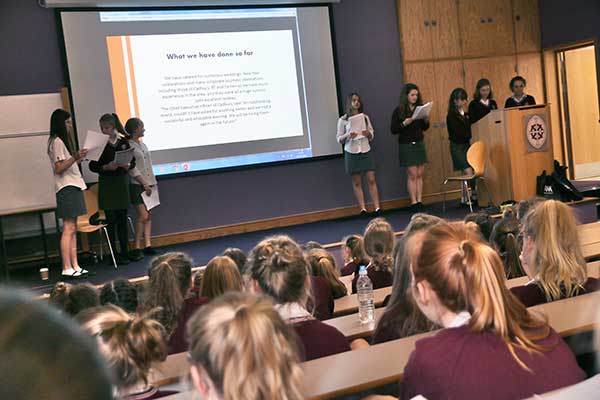 The Intention behind the Business Activity Day is to provide pupils with a realistic commercial opportunity and encourage them to use their initiative and imagination to produce an exciting business idea. The Year 9 pupils were thoroughly engaged throughout the day and produced some amazing event ideas and presentations. With the invaluable support from the RM team, the day proved to be extremely successful and I am very proud of our St Helen's pupils and their achievements.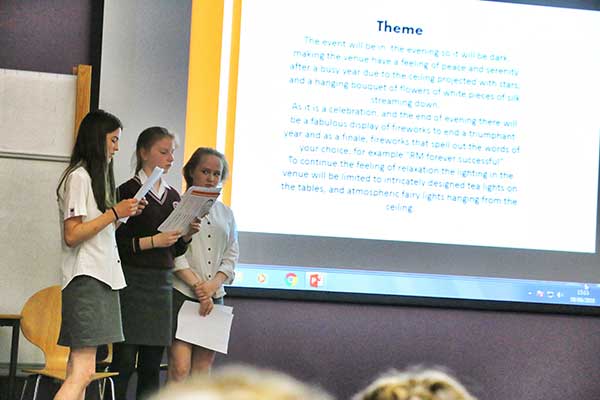 Whilst the runners up demonstrated exceptional business propositions, there could only be one winner. With an impressive score, 'Celebrating for all' (CFA) collected their prizes proudly and were named the winners. With a basic business understanding, the girls displayed great project and event management skills with an eye for logistical details. The winning team presented a professional business proposition with an exciting agenda packed with imaginative ideas and artistic talents. They showed exceptional team working skills and a strong work ethic within their allocated roles. Well done CFA!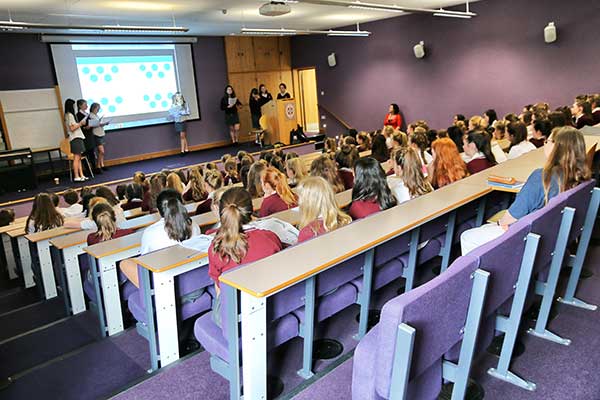 We would like to say a great big thank you to Sarah Comerford and Julia Bridge from the department of Careers and Higher Education at St Helen and St Katharine for involving us in in such an exciting project and to the students for showing such ambition and business acumen.
It was a fantastic experience all around!