The team at RM were delighted recently to welcome Ed Vaizey - our local MP for Didcot and Wantage and current Minister of State for Culture and the Digital Economy – for a tour of our headquarters in Oxfordshire.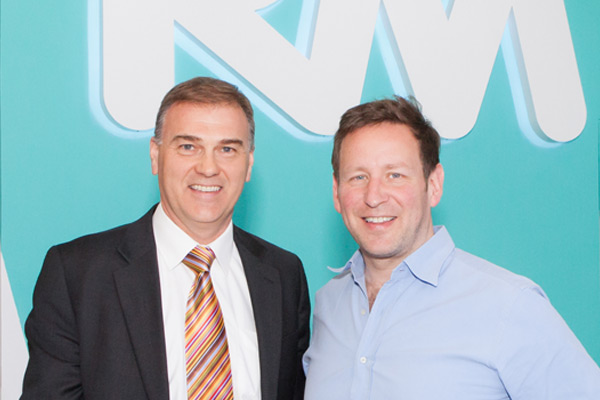 In a visit organised by Alistair Goulden, our Connectivity Head of Product Group, Ed enjoyed a very interactive and engaging day with our team, exploring how we do things, meeting our engineers and finding out more about the services we provide to educational establishments across the UK.
As RM Education are so closely involved in technology and communications through the broadband and connectivity services we provide to schools, there was a natural synergy between our industry and the sectors Ed is responsible for.
A key part of Ed's role is the development of the digital industries, with a particular focus on digital infrastructure, enterprise and technology, cyber security and telecoms resilience, all areas in which RM plays an active role.
We took Ed through a demonstration of RM SafetyNet, our leading filtering system used by thousands of schools, libraries and local authorities across the UK. Having been part of legislative discussions with Europe about filtering Internet traffic, Ed was particularly interested in hearing more about how schools access the Internet and the use of age-appropriate filtering and how it's deployed safely and securely. We demonstrated how the system supported safe online learning whilst also protecting against sites which could be unsuitable or disruptive for the whole school community.
The issue of cyber security is now more prominent than ever before in education, and Ed asked us a lot of questions about the security of our network and how we protect our systems against issues such as the TalkTalk data breach. He was very impressed with the state of the art security measures we've implemented, including our anti-DDoS system.
Another key area of interest for Ed was broadband, and as a leading Internet Service Provider (ISP) to the education sector, we were eager to talk him through issues and concerns our customers may have when implementing or upgrading their broadband services.
In this country, 90% of broadband has to go through Openreach pipes, so it's important for Ed to be fully aware of any issues schools are facing so he can ensure he represents everyone's concerns when he has discussions with Openreach. He also talked about bringing smaller telecommunication providers to the table, to open up the market to alternative networks.
At the end of Ed's visit, he told us he was delighted to see the work we're doing to support schools with technology and we were extremely pleased to welcome Ed to our offices.
To find out more about RM Broadband and RM SafetyNet our filtering service, visit www.rm.com/broadband