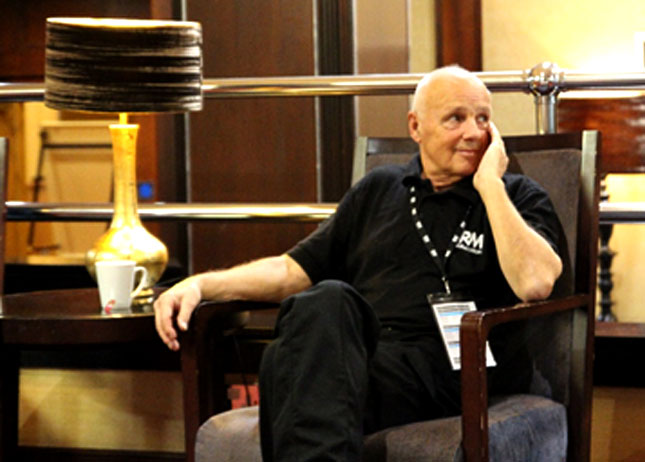 This spring the RM Seminars celebrates a particularly special landmark as we enter the 25th anniversary of the events! With the spring round soon approaching, make sure you book your place here from a choice of 10 venues across the UK.
With almost 15 years of RM Seminars' experience under his belt and, according to the man himself, "a few more years in him yet", meet John Coxeter, Seminar extraordinaire! For those of you who have attended the RM Seminars in the last few years, you may well recognise John and agree that this photo of him taking a break is a very rare sighting indeed!
1. What are your earliest memories of the RM Seminars?
" I still remember clearly the agony involved in setting up and transporting the old exhibition equipment – they were made up of big metal poles which not only made them a logistical nightmare, but rather hazardous too. Things have progressed a lot since those days"
Today we use portable 'pop up' style stands to kit out the exhibition areas of the events around the country. And although the RM Experts' Bar is still a very fragile operation, it provides a great focal point in the exhibition area for delegates to pose their network and support questions to a range of RM staff.

John also fondly remembers transporting and setting up a complete scalextric track for one round of RM Seminars to host a time trials competition for delegates.

2. How have the seminars changed over time?
"There is no doubt that the RM Seminars have grown in size and reputation during my time here. You can tell that the regular attendees appreciate the opportunity to keep returning."
Over the years we have seen many familiar faces at the events and always welcome new delegates with open arms to share in the RM Seminar experience, networking with friends, peers and industry experts
3. How many freebies can you recount throughout the years of the RM Seminars?
"These are the ones that stand out for me: the toolkit, the (somewhat controversial) nail file, USB snowman, leather diary, water bottle, sliver lunch box, and most recently the very smart biscuit tin (complete with biscuits!)".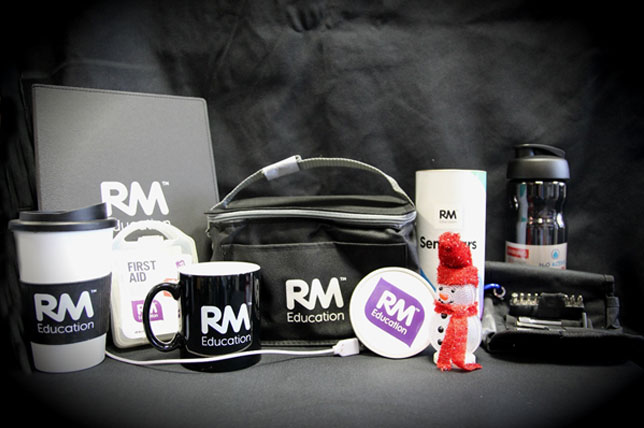 Freebies have become a bit of an RM Seminar tradition and I can confirm that planning for spring 2017's freebie is well underway!
Make sure to check out all of our venues across the UK at www.rm.com/seminars and sign up for your free place.