During the summer break we have been working to replace RM Intelligence with a brand-new data analytics system in RM Integris which is due to launch end of September. The new system will give pupil-centric insight to school users. We have developed it in-house using the Microsoft Power BI data visualisation platform. Analytics in RM Integris incorporates two main sections: this version for schools, which is free to use for all RM Integris users, along with Trust Analytics for multi-academy trusts.
Analytics in RM Integris allows the school SLT to perform deeper analysis down to student level and spot trends across the school. At the same time, office staff and teachers will be able to view recent data about attendance, attainment and behaviour. Admin staff will also be able to keep up to date with live attendance and absence data.
Analytics is free for all RM Integris users and will launch from the top menu bar in RM Integris.
Analytics lets you quickly focus on the relevant topic, including attendance, attainment or student-level information. You can then use multiple options and filters to narrow down the results and arrive at data that helps you make decisions which positively impact your school.
Analytics aims to deliver on two main areas for all RM Integris users:
All users can easily create high-level statistics themselves. For example: how many pupils are in school today, how many are absent, and what cohorts or groups are they part of?

Reduce the manual intervention required to get to insights.

Analytics will present you with results you can simply filter to meet your current needs, and see those changes reflected in real time.

Quickly see which students have a particular parental consent, easily filtering by class or year group.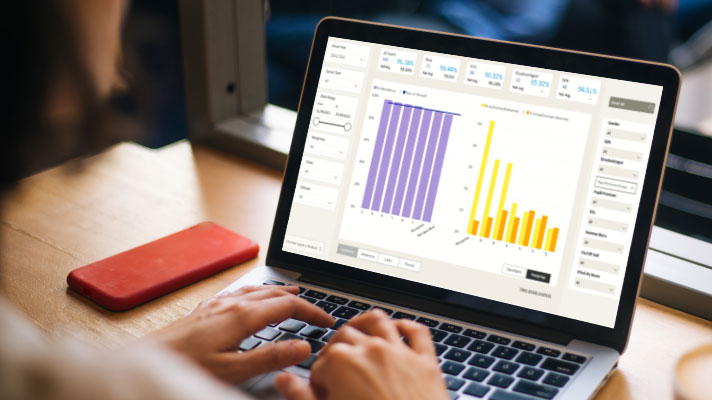 Analytics in RM Integris makes it easy to spot trends in live attendance data.
Analytics enables you to easily create the output you need by combining options (such as date range and year group) and applying multiple filters simultaneously (e.g. combining filters to select girls, in Year 3, with SEN K and EAL). You can insert the data into other applications with a quick screenshot or export a clean .csv file from table view.
By simplifying the process of spotlighting specific groups of pupils, Analytics in RM Integris will get you the insights you need faster. What you do with the time you save is up to you.
Analytics in RM Integris has been created based on your input. With your help, it will continue to evolve. The modernisation of reporting and data analysis in RM Integris has only just begun.
Analytics in RM Integris is the latest in our programme of product development. Read our blog post about other recent updates. To find out more about Analytics in RM Integris, contact us today.