Independents
For over 40 years RM Education has helped thousands of schools save time and money and improve the impact of technology on both teaching and learning. With our long-standing expertise and experience we can help your school achieve better performance and outcomes.
We can help you:
Ensure your teachers can depend on IT to always work - by moving to the cloud and by getting help where you need it to run your school IT via our flexible co-sourced or out-sourced IT support
Give your students a leading-edge learning experience – by helping you set an exciting vision for technology in your school and a realistic IT strategy to achieve it, by embedding the use of your cloud learning resources and platform (Office365 or G-Suite), by training your teachers to use IT, by using flipped learning to make better use of precious classroom time, and with best-of-breed learning devices and interactive classroom technology.
Ensure online is not your safeguarding and security blind spot – with age-appropriate internet filtering, proactive monitoring and alerting in your students' first languages, online safety training for staff, students and parents, and with security and advice and services.
Reduce your annual ICT spend – through moving to the cloud, our flexible co-sourced or out-sourced IT support, making use of BYOD, and by aggregating procurement
Why should I choose RM Education?
Increased reliability
The ISBA IT Survey 2018 highlights that ICT reliability is an issue for two in three UK independent schools. We provide peace of mind by ensuring you can always access your data. We monitor your ICT system 24 hours a day, 7 days a week (even during school holidays).
Our remote engineers perform over 150 daily checks including:
Backups
Disk space
Printers
Slow user logon times
Server responsiveness
We also scrutinise your network, detecting issues before they become major problems.
To minimise any impact on teaching and learning, as well as reducing your technicians' workload, we will fix over 50% of these issues remotely; proactively finding and fixing 20% of issues from 3am before the school day begins and another 40% of other issues during the school day.
View ISBA IT Survey
How can you make the most of the cloud?
To achieve greater scalability, reliability, value for money, user empowerment and collaboration, you can dramatically reduce the number of servers and storage on-site by moving to the cloud. Your move to the cloud will remove the need for expensive servers that require maintenance, replacement and large amounts of energy expenditure, and allow you to take advantage of online applications. Internet-based or cloud hosting also helps to reduce costs, simplify access and improve both communication and collaboration for all users.
In using the cloud your teachers and administrators can use services and applications for:
Planning
Assessment
Teaching
Communication
Record keeping
Secure financial management
Secure data management
Find out more
"We need a reliable network so we can come to school every morning, expecting it to work and it does. If there are any issues, they are very quickly resolved which means there is continuity for the children's learning."
Enhance the use of ICT both in and outside of your classroom
One of the six key recommendations from the ISC Digital Strategy Group within the ISBA IT Survey 2018 was for independent schools to spend more than 20% of their ICT budget on training their teachers how to use ICT effectively to help counter its under-utilisation within the sector.
We can help you facilitate learning both in and outside the classroom, including supporting your teachers in using ICT as a tool to improve outcomes and raise attainment. We achieve this through CPD, training and access to our specialist Educational Consultants.
If you and your teachers have an exciting vision for extended/flipped learning in your school which your current ICT resource can't support, we can help.
We support pupils and staff with their daily use of ICT and with over 50% of calls being resolved remotely, RM engineers can make themselves available to deliver both informal training sessions and classroom support. They can help users learn how to use a new piece of software or assist teachers with the delivery of ICT or coding lessons.
We support your school ICT team
We will provide experienced engineers, available when you need them, giving your ICT team both reassurance and support to deal with any issues that may arise in your school.
To ensure the security of your network and the safety of your pupils, our networking, security, safeguarding and software experts are available to provide advice and guidance.
We will help you develop your strategy
The ISBA IT Survey 2018 shows that 'IT strategy where present, is often a rolling replacement plan.' We can help you set an exciting vision for technology in your school and a realistic multiyear IT strategy to achieve it. That begins by understanding where you are today: our free-of-charge ICT Audit tells you where your school technology is now, summarised in a simple Red/Amber/Green manner. Our Staff Impact Survey establishes your staff's current IT skills and their confidence in applying those skills to their teaching practice. Through a half-day workshop we can then facilitate you choosing an exciting vision for technology that's right for your school. We'll then bridge the gap between that vision and where you are now with an IT strategy, to ensure you realise your vision.
Book a meeting
Intelligent, differentiated and personalised teacher CPD training
Our team will work with you to unleash the full potential of your current ICT through a programme of continuing professional development (CPD). This will support your school and practitioners in enhancing learning and teaching using technology-based resources and digital media. Raising attainment and encouraging participation in learning, you can explore new pedagogies and develop creativity in classroom practice.
The expertise and knowledge of your teachers will determine how quickly they are likely to embrace pedagogical change and the level of support/training required.
Safe and secure bring-your-own-device
A typical independent school student will own a smartphone, computer and/or a tablet which they would enthusiastically bring to school if they could use them effectively in lessons.
Once you've moved your learning resources to the cloud, the challenge of supporting multiple device platforms is relatively simple as they will run in any modern browser.
One-to-one (1:1) schemes where a school chooses a single device per student (such as an iPad) and then asks parents to pay a few pounds each term to fund it, are popular alternatives to full bring-your-own-device (BYOD) at the preparatory stage.
Regardless of how you achieve one-to-one device access for students, it's important to make sure you take sensible precautions to keep your students safe. Considerations include better mobile device management, filtering and monitoring solutions. Ensuring we meet the needs of your school, our experts are on hand to provide advice.
How much of my ICT support should be managed internally and externally?
To help you achieve significant cost savings whilst improving ICT delivery in your school, we will work with you to understand your specific needs; building a truly flexible support package.
To help ensure your network is both robust and secure, by providing expertise and access to industry-recognised processes, our support packages can be created to either fully manage your ICT (external) or support your current in-house team (internal).
Build my support package
ISBA IT Survey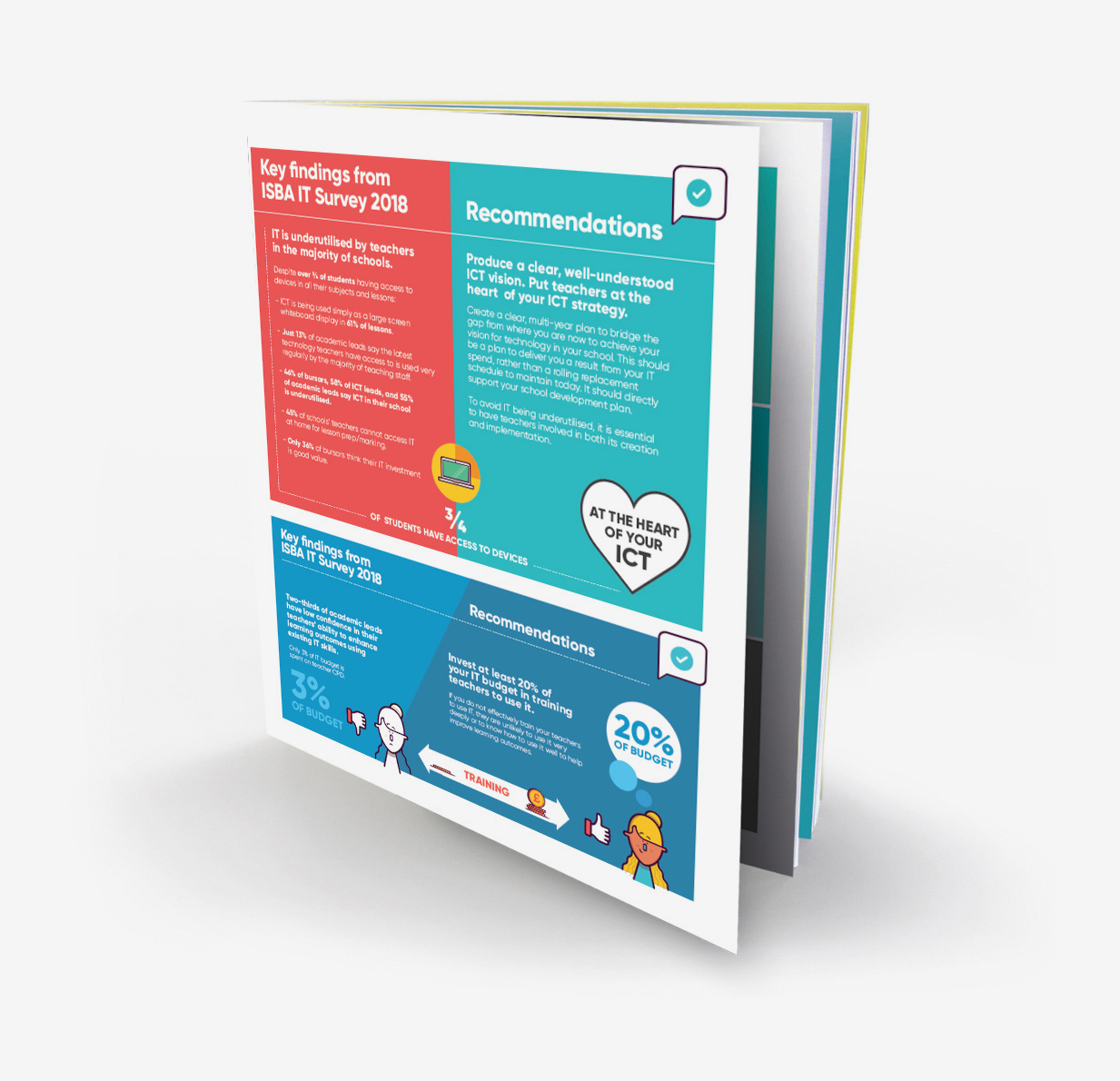 This infographic explains the top challenges independent schools face surrounding ICT and provides six recommendations for success.
How can I find out more?
ICT Health Check Tool
Take advantage of our free, no-obligation ICT health check to explore the current strengths and weaknesses of your ICT provision.
Meet us at an event
Bringing you the best of our experts, new knowledge, product insight and free CPD and networking.
Our Accreditations
Working with RM Education you can be assured that you will receive a high-quality service alongside our expertise and knowledge of supporting schools with their ICT. Our school ICT services are backed up by a range of educational and technology accreditations and partnerships.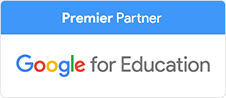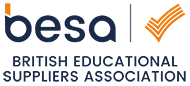 back to top button