Network solutions
for schools
Infrastructure,
hardware and devices
We offer impartial, independent advice across a wide range of leading brands, to help you put in place the right infrastructure that can harness current and emerging technologies.
We can help you review, configure or replace your IT infrastructure at an affordable price, ensuring you get the best out of the technology and services that lie on top of this infrastructure.
.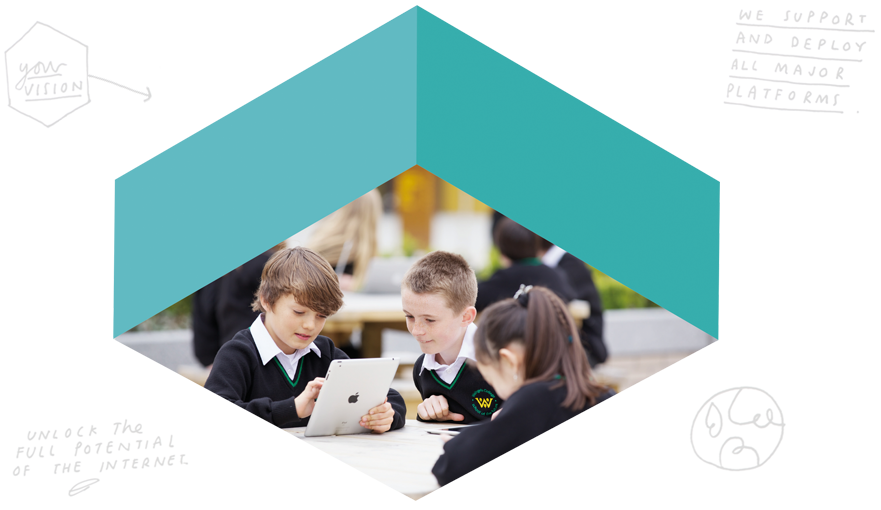 Budget
We'll work with you to understand what your objectives are, what you're hoping to achieve and design a solution which will deliver this in the most cost effective way.
Flexibility
RM understand that most schools have a range of devices to ensure that students leave with the knowledge to use an array of different platforms and technology. This can provide significant challenges to teaching, learning and device management but RM can offer advice and implement solutions to meet these challenges.
Teaching and learning
We work with the best technology suppliers, to bring together all you need to ensure that your IT supports, rather than hinders, teaching and learning at your school.
Security
RM have experience of setting up device and user policies not matter what technologies the school has in place, providing you with confidence that all configuration is being made based on the suitability for education.
Management
We have a range of tools to help you manage and monitor the range of devices on your network.
Support
With one single contract for a wide range of technologies within your school in the unlikely event that something stops working, there is someone who can readily identify the cause and immediately fix it.
Many, many years of excellent support. A real understanding of the issues facing school networks.
Everything is faster, stability is better, there's less down time and we are less stressed, everybody wins.
back to top button