Your trust is important to us.
Turning your vision from ideas into reality
There are plenty of good reasons to be thinking about your ICT vision; where you are now and where you would like to be. We've designed this five-step process to show you, as a multi-academy trust, how you can achieve your vision, with a little help from us along the way. We will:
Understand your vision, working with you
Shape and explore a range of strategies to suit your trust
Design a solution that supports your requirements
Deliver your solution to a schedule that suits you
Evolve and develop your vision, as we continue to work with you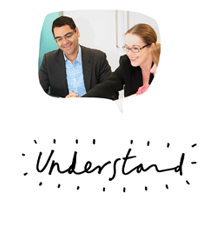 We recognise that every multi-academy trust has their own challenges and by working together we will take time to understand your ethos, overarching objectives, where you are now and where you would like to be. Through two short syndicate sessions, we will work together to identify your key priorities, along with any issues impacting your trust.
Task 1: Identifying your priorities and issues relating to teaching and learning.
Task 2: Identifying your priorities and issues relating to ICT.
The purpose of these sessions is to understand your objectives and to help identify how ICT can support your short and long term vision. Once this has been uncovered, delegates are asked to rank them in order of importance providing you with a shared view across the trust.
All of the session feedback will be collated along with any key outputs and initial recommendations into a personalised vision and strategy report and you will be assigned a relationship manager to support you throughout all stages of the process.
We achieved a lot during the RM workshop. It really helped us to start thinking about our trust-wide ICT strategy, all our academies were able to explore how we could use ICT to support us achieving our goals. Definitely time well spent.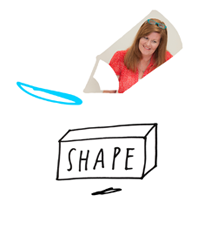 Once we have understood your vision, we will work with you to understand your immediate requirements and start to shape your ICT journey. We can recommend areas to review however depending on your needs this stage can take different paths and our recommendations are all optional:
ICT audits to review and record the technology currently being used in your academies
User impact surveys to understand how staff and students are using the technology
Financial audits to review where cost savings can be made across the trust
These are carried out to establish a holistic understanding of the trust-wide ICT provision and together we will identify the best steps needed for each academy to meet your overarching objectives.
Once we have understood your vision and together shaped your strategy, we will continue to work with the trust and all of the individual academies to create a complete ICT solution.
Our skilled team of educational technologists will construct and design a bespoke ICT service that helps improve the status of ICT across your trust. Your bespoke solution will be presented in the form of a roadmap and will clearly outline what will be delivered and the time frames for each individual academy. We will create and agree a delivery programme with you to guarantee there is the least amount of disruption or downtime in each academy.
We ensure that at every stage we summarise the progress that has been made and understand which priorities and issues the recommended ICT services address. Once we have designed what your bespoke solution will look like, we will provide a detailed and fully costed service design or tender response.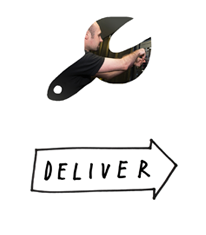 Once the technical and service design has been agreed, our implementation team will work with you to deliver your ICT solution.
The project will be managed by our experienced programme managers who understand the importance of meeting deadlines laid out in your bespoke roadmap. Our expert operations team will then work with you and each academy to deliver the agreed roll out plan with dates for delivery, installation, configuration services and training booked to suit your schedule.
Communication is key and measures for success will be agreed and reviewed on a regular basis to ensure the project is being delivered as per the agreed timescales and scope and ensure you are satisfied with the project delivery.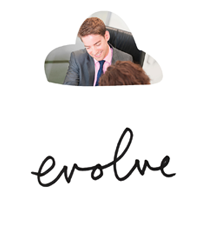 Your journey through each stage is important to us, therefore you will have regular meetings with your relationship manager to ensure your service is progressing in line with your strategy and roadmap but it doesn't end there...
Overtime we will re-evaluate your ICT service to ensure it still supports your priorities as your trust evolves; our service is flexible to meet any changing requirements. We will continue to work with you to deliver and evolve your strategy - turning your trust's vision into a reality.
To discuss how we can help turn your vision into reality call us free on 0808 172 9527 or email trusts@rm.com. Alternatively, fill in this form and someone will get in touch with you.
back to top button