Our
People
RM Education has a heritage dating back 45 years, and currently supports over 7,000 schools in the UK, employing over 800 people with a third of these operating from our captive organisation in India. Guiding the strategy to deliver this growth is a new management team.
Senior Leadership team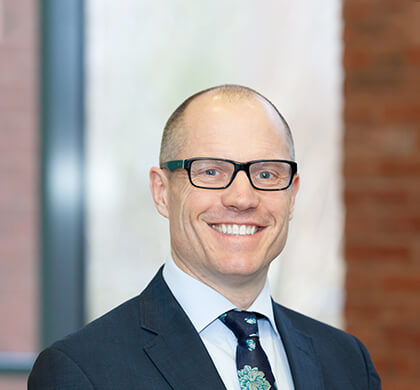 Jeremy Cooper
Managing Director
Jeremy was appointed Managing Director for RM Education in January 2019. He is responsible for the financial performance of this £70m division of RM plc, meeting the needs of its 7,000 customers, and developing the 800+ employees who work for RM Education.
Jeremy is an experienced director with significant experience in board level positions in the educational sector. He has worked and lived in the US and UK, and most recently he was VP Europe for Blackboard – the educational technology company headquartered in Washington DC. Prior to this he spent a number of years with Hobsons plc – most recently as Managing Director UK and Europe and Head of International. In this role he headed up their International Admissions and Advising business, focusing on growing Hobsons outside of the US market in established and emerging markets.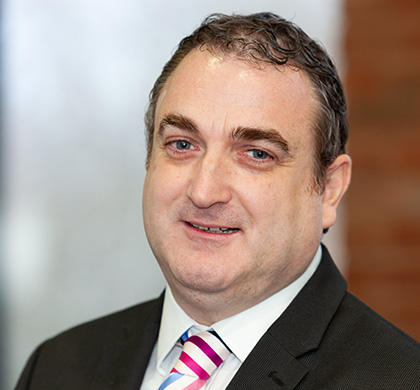 Craig Lewendon
Finance Director
Craig joined RM Group in 2016 as Group Financial Controller, and has been Finance Director for RM Education since May 2018. Prior to this he undertook a secondment as Finance Director for sister company RM Resources, successfully integrating and driving the synergy benefits from the acquisition of The Consortium in 2017.
Craig is a Chartered Accountant with significant experience in senior finance positions in a number of sectors, ranging from Man-Guarding Security, and BMS Systems, through to technology and software in the Banking and Retail/Entertainment spaces. Prior to joining RM, Craig served as Group Financial Controller at Omnico Limited, a company founded via the Private Equity purchase of separate software and hardware groups servicing the Retail and Entertainment sector. Craig led the projects to combine back office functions and implement a worldwide SAP installation, covering UK, Europe, Asia, Australia and the US operations.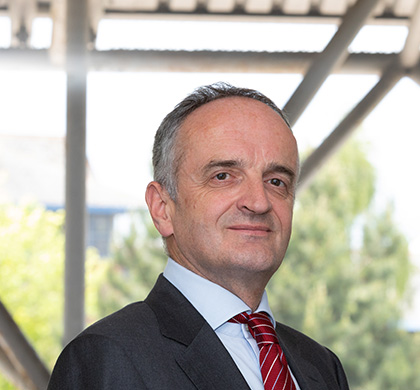 Hans Rooijmans
Integrated Service Delivery Director
Hans joined RM Education in May 2019. He is responsible for managing the operational delivery for RM Education's 7,000 customers, via a team of highly experienced technical and service delivery people both in the UK and in India.
Hans has spent the last seven years as an independent advisor to a range of businesses, specialising in business case development, design, improvement and transformation of Offshore Delivery Centres, and Global Business Services Centres, with a track record of improving business value for multiple FTSE100 companies across a range of sectors (including pharma, retail, financial services, and IT). He has worked across the globe, with a number of years within operational teams in India. Most recently he has spent 18 months as Global Admissions Transformation Consultant at the leading international education provider, Studygroup; and has spent time with AstraZeneca, Equiniti and Logica.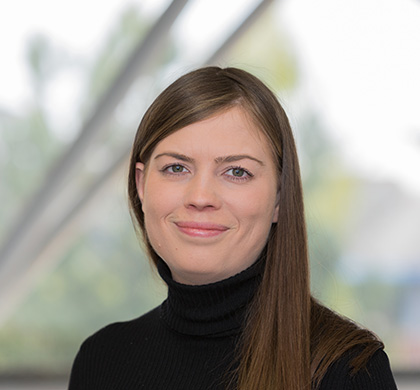 Hayley Champion
HR Business Partner
Hayley joined the RM Group as a graduate, and has been HR Business Partner for RM Education. In this role she is responsible for supporting RM Education's operational and commercial teams in achieving their strategic objectives, by identifying, managing and developing talent across the 500-person company – from Graduates through to experienced professionals.
In her time with RM Group, Hayley has worked right across the business – as HR Business Partner for the Sales and Marketing team in RM Education; as HR Business Partner for RM Results – the global leader in electronic exam marking systems for the education sector; and as Talent Acquisition Manager for the whole Group. In this role she was responsible for building a strong in-house recruitment capability and ensuring RM's employer brand was effectively portrayed within the market to attract high calibre individuals for the three RM businesses.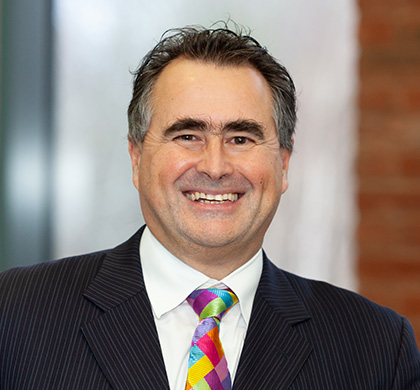 Simon Carter
Marketing and Propositions Director
Simon was appointed Marketing and Propositions Director for RM Education in January 2019. He is responsible for the RM Education brand, its reputation in the market, RM Education's customer proposition and – as part of the Senior Leadership Team – the future direction of the business.
He has held senior marketing and commercial roles, for brands as disparate as Fujitsu, Thomas Cook, the Post Office, Virgin, EdF Energy and NatWest Bank. Prior to joining RM plc, he spent two years pursuing an independent career as Interim Marketing Director for the travel brand, Wendy Wu Tours; Interim Strategy Director for the UK's largest Health & Safety brand, Arco Ltd; and before that as Interim CEO of strategic communications research consultancy, ComRes. Simon is a Non-Executive Director for Coventry University, is a Liveryman for the Worshipful Company of Marketors, a Freeman of the City of London, and was a columnist for the magazine, Marketing Week, for 4 years.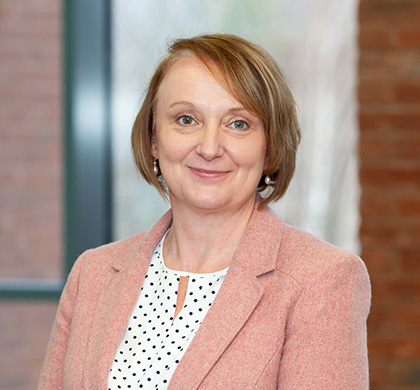 Jayne Davies
Services Director
Jayne was appointed Services Director for RM Education in July 2018. As the Services Director, Jayne is responsible for the financial performance of the largest Business Unit within RM Education – with annual revenues of £48m per annum, by meeting the needs of the 3,000 customers and developing the 250 employees who work within the Services directorate.
She leads the Account Management and Key Account teams, providing hundreds of schools with both Managed and Support Services. Customers range from Strategic Council/Local Authority-wide programmes, through to individual schools; and the services offered cover all educational technology solutions across the breadth of the RM Education portfolio – from within the Services, Digital Platforms and Connectivity service lines. Half of the employees within Jayne's directorate are Customer Support Engineers, who ensure that IT 'just works' for teachers and learners; ensuring customers have swift, safe and reliable access to their files and engaging media rich resources, both inside and out of school. Delivering "best in class" Customer Service is at the heart of the RM delivery model and all roles have a very real and positive impact on enabling the delivery of the very best education for pupils.
Jayne joined RM plc as a Graduate in 1994 and during her early career has worked in Sales and Account Management roles across the business. She has been a Director within RM Education since 2013, holding Directorate positions in both operational and commercial business units.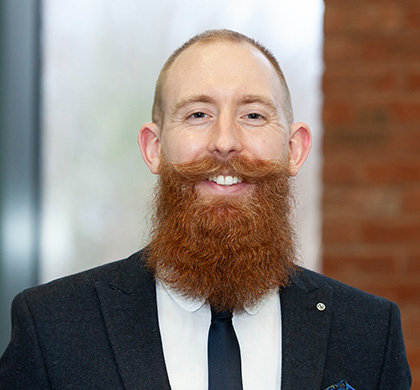 James Browning
Head of Digital Platforms
James joined RM Education in 2007, gaining experience across a variety of strategic, operational, sales and product based roles across the RM organisation, including 3 years in and out of schools on a daily basis helping him understand the reality of school life and the challenges our education sector regularly faces. Most recently James has taken the helm of RM Education's Digital Platforms Business. He and his team are driving a strategy focused on growing RM Education's software offering to help leaders, teachers and learners improve outcomes and achieve their goals.
He is fanatical about Education Technology and the difference it can make, and outside of work James is a Board Director and Trustee of Abingdon Learning Trust, a Multi-Academy Trust established by local schools working together and taking charge of our own destiny. He also takes a keen interest in investing in technology start-ups.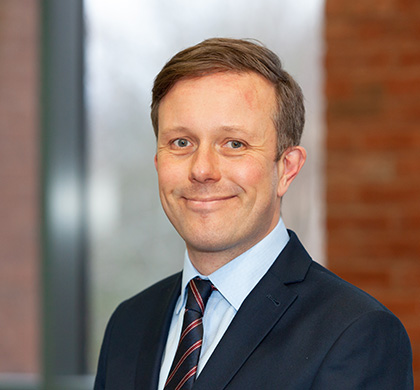 John Srawley
Head of Connectivity Services
John heads up the RM Education Connectivity Services business – providing fully managed ISP and connectivity services to primary and secondary schools across the UK. He is responsible for the financial and operational performance of this important pillar of RM Education's business, providing safe, secure and reliable internet connections for over 3,200 customers right across the UK.
John joined RM Education in 2009 and was promoted to the Senior Leadership team in 2018. Prior to his current role, John ran the RM Education Hardware business, where he was responsible for the end to end management and delivery of the P&L including partner, product, commercial and sales strategy. Before this, John ran the Procurement function, where he was responsible for managing the strategic selection and negotiation of large value goods and services contracts worth tens of millions of pounds per annum.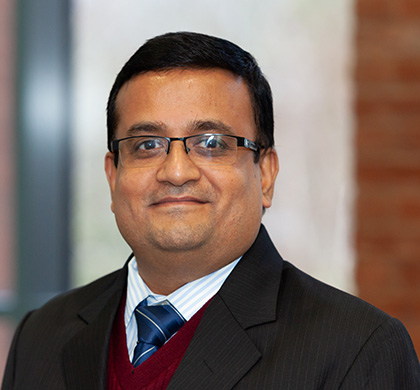 Mohan Sreekumar
Head of RM Education, India
Mohan is part of RM Education Solutions India Pvt. Ltd and heads the RM Education Division there. He has been working with RM for more than 2 years and manages the development and operational teams delivering products and remote services for the full range of RM Education's customers – from individual schools to large Multi Academy Trusts.
Mohan is an experienced Delivery and Operational leader, bringing many years of rich experience in global delivery, account management and people development. Prior to RM, he spent many years with companies including Capgemini, UST Global, Mindtree, and Alstom. His career has spanned a number of sectors – Digital, Retail, Utilities, Healthcare and Education and he has been responsible for integrated global delivery of software solutions and services to customers across the globe.
back to top button