Our
People
RM Education has a heritage dating back 48 years, and currently supports over 7,000 schools in the UK, employing over 800 people with a third of these operating from our captive organisation in India. Guiding the strategy to deliver this growth is a new management team.
Senior Leadership team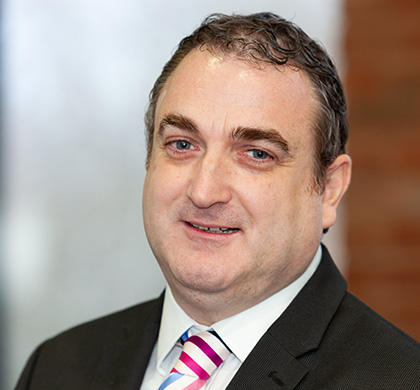 Craig Lewendon
Finance Director
Craig joined RM Group in 2016 as Group Financial Controller, and has been Finance Director for RM Education since May 2018. Prior to this he undertook a secondment as Finance Director for sister company RM Resources, successfully integrating and driving the synergy benefits from the acquisition of The Consortium in 2017.
Craig is a Chartered Accountant with significant experience in senior finance positions in a number of sectors, ranging from Man-Guarding Security, and BMS Systems, through to technology and software in the Banking and Retail/Entertainment spaces. Prior to joining RM, Craig served as Group Financial Controller at Omnico Limited, a company founded via the Private Equity purchase of separate software and hardware groups servicing the Retail and Entertainment sector. Craig led the projects to combine back office functions and implement a worldwide SAP installation, covering UK, Europe, Asia, Australia and the US operations.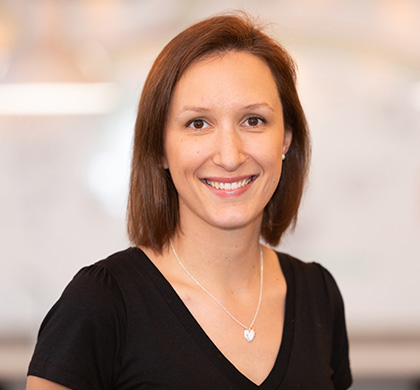 Rosie Reed
HR Business Partner
Rosie joined RM Education in the summer of 2019, as HR Business Partner. In this role she is responsible for supporting RM Education's operational and commercial teams in achieving their strategic objectives, by identifying, managing and developing talent across the 500-person company – from graduates through to experienced professionals.
Prior to this, Rosie spent 8 years in Australia, in a number of HR roles across the public healthcare system, culminating in managing the medical workforce of a 900-bed teaching hospital in Brisbane. She returned to the UK in 2016 as Head of People Operations for a leading international summer school provider, before joining RM Education in her current role, earlier this year.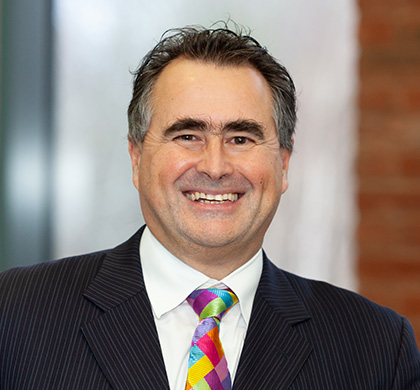 Simon Carter
Marketing and Propositions Director
Simon was appointed Marketing and Propositions Director for RM Education in January 2019. He is responsible for the RM Education brand, its reputation in the market, RM Education's customer proposition and – as part of the Senior Leadership Team – the future direction of the business.
He has held senior marketing and commercial roles, for brands as disparate as Fujitsu, Thomas Cook, the Post Office, Virgin, EdF Energy and NatWest Bank. Prior to joining RM plc, he spent two years pursuing an independent career as Interim Marketing Director for the travel brand, Wendy Wu Tours; Interim Strategy Director for the UK's largest Health & Safety brand, Arco Ltd; and before that as Interim CEO of strategic communications research consultancy, ComRes. Simon is a Non-Executive Director for Coventry University, is a Liveryman for the Worshipful Company of Marketors, a Freeman of the City of London, and was a columnist for the magazine, Marketing Week, for 4 years.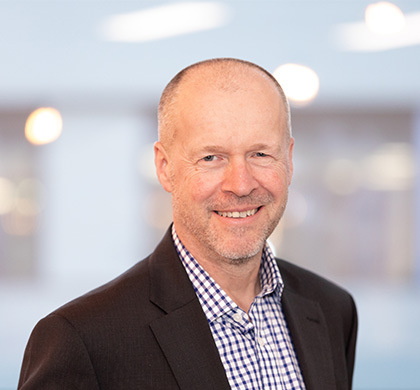 Tony Byers
Sales Director
Tony was appointed as Sales Director for RM Education in January 2020. He is responsible for taking RM Education's value proposition to market via new customer acquisition, existing customer retention and the renewal (and extension) of all revenue streams.
Tony has significant experience leading commercial and client facing functions, in organisation design, deal governance and remuneration, and has built and managed high performing sales teams, winning and retaining clients with transactional values as great as £300m in a single contract. He has held a number of senior roles in multiple service sectors – as Sales Director for Iron Mountain Europe, building their sales and account management functions at a time of steep growth and acquisition of competitors; as Managing Director of Balfour Beatty's Business Services division, running a £60m P&L of Central Government clients in the early years of austerity; and more recently in interim commercial leadership positions in Private Equity-backed Tech businesses.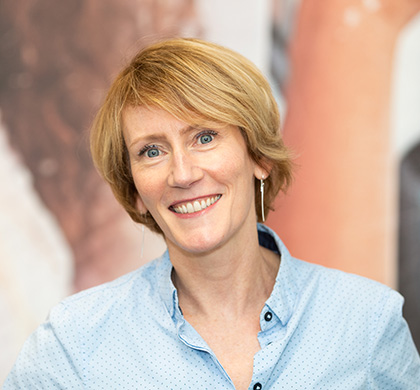 Helen Walker
Integrated Service Delivery Director
Helen joined RM Education in January 2020. She is leading operations, serving the needs of our 7,000 customers through a highly experienced and expert team of technical and service delivery people across the UK and India.
As a former teacher and governor, Helen is passionate about the potential of education and technology to transform people's lives and improve social equality. She joined from the Department for Education, where as Chief Technology Officer, she was responsible for all internal and sector-facing technology services. She led an ambitious 2-year Modernisation Programme to upgrade the Department's systems and services, migrating the full estate to cloud and providing users with seamless connectivity and mobile devices. She then went on to deliver digital transformation at scale – exploiting and optimising cloud environments to design better user services, building specialist capability and driving down costs.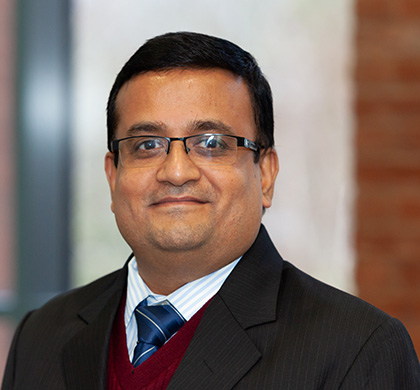 Mohan Sreekumar
Head of RM Education, India
Mohan is part of RM Education Solutions India Pvt. Ltd and heads the RM Education Division there. He has been working with RM for more than 2 years and manages the development and operational teams delivering products and remote services for the full range of RM Education's customers – from individual schools to large Multi Academy Trusts.
Mohan is an experienced Delivery and Operational leader, bringing many years of rich experience in global delivery, account management and people development. Prior to RM, he spent many years with companies including Capgemini, UST Global, Mindtree, and Alstom. His career has spanned a number of sectors – Digital, Retail, Utilities, Healthcare and Education and he has been responsible for integrated global delivery of software solutions and services to customers across the globe.
back to top button