Press Release | May 2021
Teachers concerned about impact of pandemic on assessment and engagement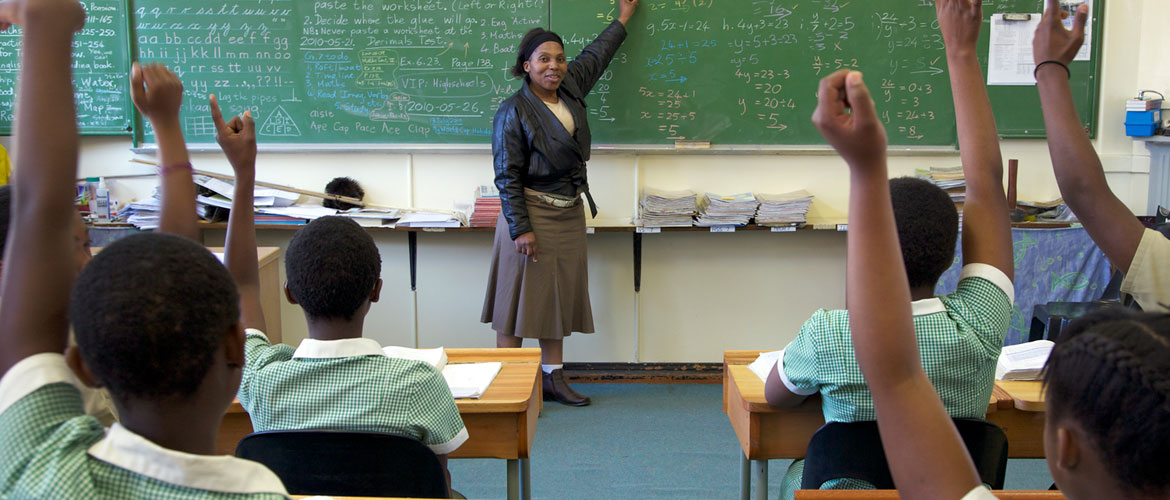 London, UK: May 2021 – The disruption the education sector faced throughout the past year has led to serious concerns from UK teachers about its impact on classroom engagement and in turn, assessment of pupils, according to a new survey from RM, a leading supplier of technology to the education sector.
The survey – which includes responses from 952 Curriculum Leaders and Heads of core subjects in the UK – found that Primary School teachers believe that the biggest concern for their pupils involved remote learning (87%) and remaining engaged (72%), with Secondary School teachers expressing similar concerns – at 53% and 68% respectively.
Although technology has supported teachers throughout the pandemic in a number of ways, many are facing challenges around Formative Assessment. Formative Assessment is the methodology of using assessment as part of the learning process and using assessment data to ensure teaching is adapted to the real-time needs of the learner. Whilst most schools are using some form of Formative Assessment, only six-in-ten (60%) schools say it is going well, and there is concern that the recent upheavals have had a significant, negative impact on assessment.
In fact, a quarter (24%) of teachers highlight time as the biggest barrier to effective Formative Assessment, suggesting that many teachers' current solutions are time consuming and laborious.
Additionally, a third (33%) of Secondary teachers feeling their pupils were concerned about not receiving regular Formative Assessment. More than one in ten (11%) Primary pupils and almost 1 in 5 (19%) Secondary pupils were worried about not having their formative assessments marked and assessed in a timely manner.
Peter Collison, Head of Formative Assessment and School Platforms for RM says "After the most turbulent year for education in memory, it's little surprise that teachers are concerned about the impact that remote learning has had on pupil's engagement and their academic performance. In order to alleviate these concerns, it's crucial that schools now look at technology as more than a stopgap to survive the pandemic, and instead utilise it to address some of the persistent challenges that teachers and learners face, both in the classroom and remotely. By freeing up teacher time, they can instead focus on delivering great in-classroom experiences to students and by generating better assessment data higher quality decisions can be made about the next steps in a pupil's learning pathway."
When looking at what teachers need to ensure that they can make the most of Formative Assessment solutions, it is the quality of educational content that is most important to more than half (58%) of Primary and (52%) Secondary schools. Teachers also desire a flexible toolset for delivering assessments (56%) and view this as more important than something such as auto-marking solutions of quizzes and exams (14%).
Interestingly, post-pandemic there is a move to teachers being more accepting of third-party, educational content – although almost two-thirds (60%) of Primary teachers are focussing on open-source and other free content (versus just 5% of Secondary teachers). Another area of importance for teachers is ensuring they can communicate personal assessment results and goals to stakeholders such as parents, with half (55%) of Primary and eight-in-ten (82%) Secondary teachers viewing that as an ongoing priority. This highlights the importance of teachers being able to personalise digital assessment offerings for pupils and keep parents and the wider school updated on their progress.
Collison continues: "While the specific choice of which digital assessment tools are the most appropriate in each case is highly dependent on the circumstances of the schools themselves - whether it's a question of funding, the needs of their pupils or the sector context – adopting digital assessment as a principal can provide considerable benefits to teachers and pupils in the classroom. If teachers are equipped with the right digital Formative Assessment tools, they can provide a much richer experience for students, identifying areas of strength or weakness for pupils, while keeping parents and the wider school updated on their progress."
Methodology
Statistics are sourced from an independent survey commissioned by RM and undertaken in the UK from late-February to mid-March, by the leading specialist research agency, C3 Education. Findings are based on 952 responses from Curriculum Leaders and heads of core subjects in UK schools across England, Scotland, Wales and Northern Ireland.
About RM
RM's technology business unit enables the improvement of education outcomes around the world through the innovative use of existing and emerging technologies. With a heritage dating back almost 50 years, supporting schools, teachers and pupils across the globe – from pre-school to higher education – including examination boards, central governments and other professional institutions. rm.com/education
About RM plc
RM's technology division is part of the listed company RM plc – the £189m turnover British business, with c. 1,837 employees globally. Established in 1973, RM plc's Group purpose is to enrich the lives of learners worldwide. rm.com
Media Contact
For more information, quotes or images on this story, please contact:
Simon Carter
scarter@rm.com
or
Sam Shaw
Harvard PR
rmeducation@harvard.co.uk
0207 861 2800
back to top button