Our Story
We started in 1973 as a pioneer of education technology in Oxford, England.
From humble beginnings, we have become the partner of choice for thousands of schools across the UK and beyond. But our core vision is still to enrich the lives of learners worldwide with technology solutions throughout their learning journey.

50 years of RM
×
The beginning -

1973

Mike Fischer and Mike O'Regan quit their jobs as an apprentice electrician and forklift driver respectively, and co-found Research Machines in Oxford. One of the company's first products was an electroencephalograph machine to analyse the brainwave patterns of sleeping rats.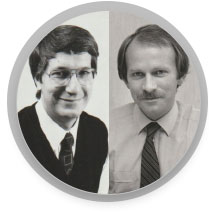 1974
Research Machines sets up a subsidiary called Sintel to help provide a more reliable funding stream. It sells electronic components and kits via mail order.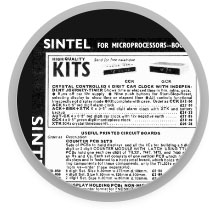 1976
Having read about the Zilog Z80 microprocessor and after several conversations with advisors from Berkshire County Council, Fischer and O'Regan decide to make and sell their own computer for the education market. Development starts in the bedroom of Fischer's house in Oxford.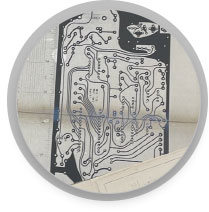 1977
Research Machines launches its first computers, the 280Z and 380Z. Both are based on the Z80 microprocessor.
The first 380Z was sold to Bournville College and delivered in September 1977. The highest-spec 380Z came with 32KB of memory and a floppy disk drive. It cost £1,787 plus VAT which equates to almost £10,000 in late 2023 according to the Bank of England inflation calculator.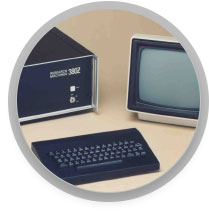 1980
Research Machines had built up a 40% share in the emerging market for school computers.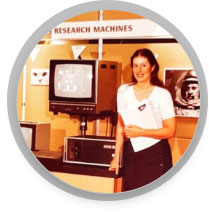 1982
Research Machines launches the 480Z which brings networking to UK schools. The 480Z could operate independently and use a connected 380Z file store.
1985
Production of the 380Z ends and Intel-based PC compatible Nimbus range launched.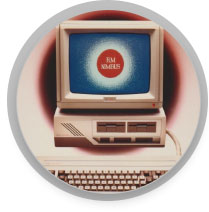 1986
Launch of the RM Nimbus AX and VX models, the company's first fully IBM-compatible computers. Each could be used as a network file server or high-end workstation. RM's network solution of the time, RM Net, allowed up to 47 workstations to be connected and booted directly from the network server.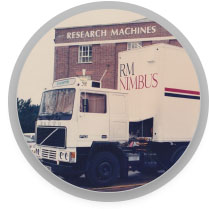 1994
Research Machines floats on the London Stock Exchange under the name RM plc.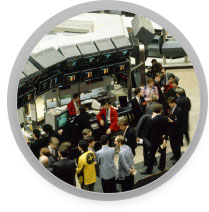 1995
RM launches Internet for Learning (IfL) in March, the UK's first internet service specifically for schools. By May 2000 over 30% of schools use it to connect to the internet. The user guide for IfL advises schools "Don't waste the lnternet resources: you have to share the RM access with other users; if you leave your connection needlessly attached or transferring large amounts of data pointlessly you are slowing other RM users down. Additionally you will be reducing available resources in other parts of the lnternet that are shared with the rest of the world."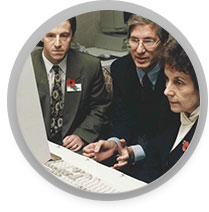 1995
RM Connect network system launched.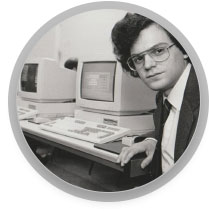 1997
RM launches SafetyNet, the first web content filtering system for schools. RM SafetyNet continues to protect pupils and staff from inappropriate online content to this day.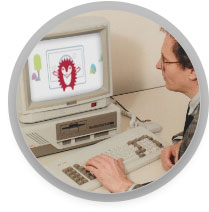 2002
RM is Microsoft's education launch partner for Windows XP Tablet PC Edition using the RM Tablet PC device.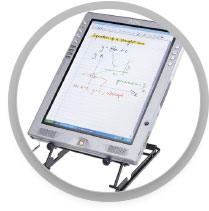 2003
RM acquires Forvus, a data solutions company, and with it becomes responsible for processing exam results data for the Department for Education, a contract that has remained with RM.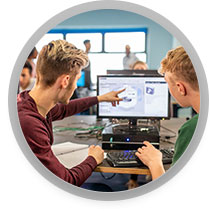 2004
RM acquires TTS, a curriculum resources specialist company.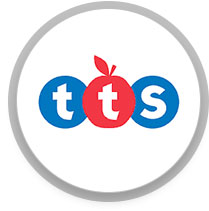 2005
RM awarded the contract for Glow a national schools intranet project for Scotland. Under the initial five-year, £37.5 million project, all 32 local authorities in Scotland, over 3,000 schools and more than 800,000 education users plus parents had access to Glow. Glow was launched in 2006, still exists today, and is still managed by RM.
RM develops its onscreen marking software Scoris, which later becomes RM Assessor. It is still used to mark millions of exam papers worldwide.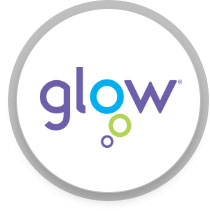 2012
RM develops RM Author an online exam authoring tool.
Launch of EasiMaths software.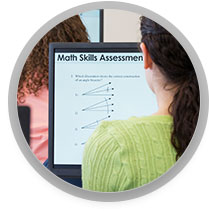 2013
RM's Assessment and Data divisions are brought together under the banner of 'RM Results', offering a set of products and services supporting every stage of the assessment cycle.
RM launches RM Unify to provide school users with a single launchpad and username and password for all their apps.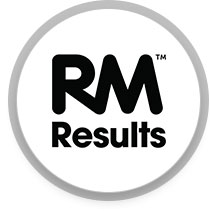 2014
RM stops the manufacture and distribution of its own computer hardware in order to expand software and service offerings.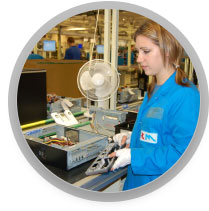 2017
RM acquires the Education and Care business of Connect Group Plc, which combined with TTS forms its Resources division.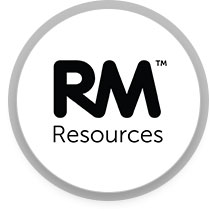 2019
RM acquires SoNET, a company based in Melbourne, Australia. Its Assessment Master platform augments the existing e-marking capability in RM Assessor.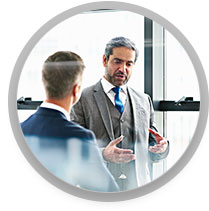 2023
RM launches Starflight Academy - UK STEAM Education initiative.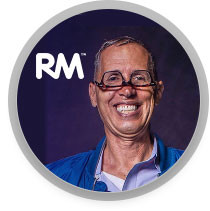 Shaping Future Generations for 50 Years

Our team includes practitioners from education and educationalists, all with the same focus: helping make technology work for you – to save you time, money, and improve educational opportunities and enrich the lives of learners worldwide. Get in touch today to find out how RM can help your school, trust or assessment body.
Get in touch today to find out how RM can help you.
Our accreditations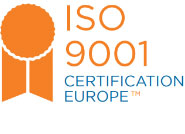 International Organization for Standardization
ISO 9001 is a certified quality management system for organisations who want to prove their ability to consistently provide products and services that meet the needs of their customers and other relevant stakeholders.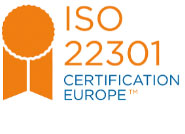 International Organization for Standardization
ISO 22301 specifies the requirements for a management system to protect against, reduce the likelihood of, and ensure their business recovers from disruptive incidents.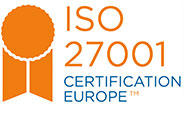 International Organization for Standardization
ISO 27001 is an internationally recognized best practice framework for an information security management system. It helps identify any risks to data security and puts in place the appropriate controls to help minimize risk.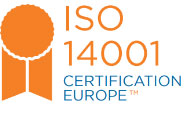 Environmental Management System Certification
ISO 14001 specifies the requirements for an environmental management system (EMS) that an organisation can use to improve its environmental performance. RM's EMS has been certified as meeting the standard.

Prince 2
A process-based method for effective project management which emphasises dividing projects into manageable and controllable stage. It is completely scalable and is easily tailored to the demands of any project.

IAEA
We hold affiliate membership of the International Association for Educational Assessment and often speak at the annual IAEA conference.

eAA
We hold gold corporate membership of the e-Assessment Association and Richard Little, our Propositions Director is a member of the board.

BESA
The British Educational Suppliers Association, is the trade association for the UK education suppliers sector. RM is a long-standing member of the association and committed to its code of practice.

IWF
Internet Watch Foundation is a UK-based charity which exists to prevent child sexual abuse online. RM has been a member since 2004, which helps us stay up to date with the latest research and intelligence on this vital subject.

Cyber essentials
A UK government-backed scheme to help protect organisations against cyber attacks.
back to top button