Our People
RM's purpose is to enrich the lives of learners worldwide. Within the Technology Division we support the education outcomes of schools and trusts across the UK with our software, IT service and hardware expertise. Within our Assessment Division we help awarding bodies, education organisations and those offering professional qualifications bring the benefits of digital technology to their assessment, worldwide.
With a heritage dating back almost 50 years, supporting schools, teachers and pupils across the globe – from pre-school to higher education – including examination boards, central governments and other professional institutions, we employ over 1,000 people between our Technology and Assessment business units.

Scroll down to meet some of the senior leadership team guiding the strategy to deliver this success.
For more information on the directors of RM plc please see the group's investor relations website.
Jason Tomlinson
Managing Director, Technology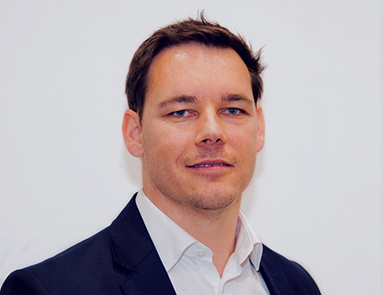 "As the Managing Director, I am thrilled to have the opportunity to build on RM's unique heritage as we help transform the education technology sector to improve the lives of pupils, teachers and staff by removing much of the complexity that they tell us currently slows them down. For almost 50 years, RM has been helping schools harness technology and the company has a treasure trove of both educationalists and technologists making us best placed to support schools fulfil the most from this new era of digital disruption."
Jason is responsible for leading a team of 800 employees across our technology division as they support RM's customer and partner schools undertake significant digital transformation during a period of unprecedented change for the sector.
Prior to joining RM, Jason was SVP of Strategy and Product with global technology leader NTT Global, responsible for their cloud and managed services division. This experience will be crucial in demonstrating RM's capability as a market-leading technology partner for trusts and schools in England, Scotland and Wales post-pandemic.
John Baskerville
Managing Director, Assessment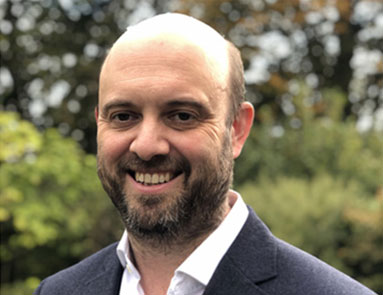 "I've grown up surrounded by technology, remain constantly excited by how it has evolved throughout my life and passionate about its potential to help people. For the last few years, I have been able to bring that passion into the education landscape working at RM. In a world facing challenges such as Covid-19 and climate change, we cannot underestimate how vital education around the world is to our future. It is my belief that technology has a huge role to play in supporting and enabling our global education systems, and that as an industry we have a role to play in passing that passion for the development and application of technology on to the next generation".
John is responsible for the financial performance of the Assessment business unit of RM plc, meeting the needs of its customers, and developing the employees who work for the business across the globe.
With over 18 years of board-level experience providing leadership within a range of software and solution companies, built upon an early career in software engineering across a range of sectors in the IT industry including Finance, Defence, Central and Local Government and the Police Service.
Simon Carter
Marketing Director, Technology and Assessment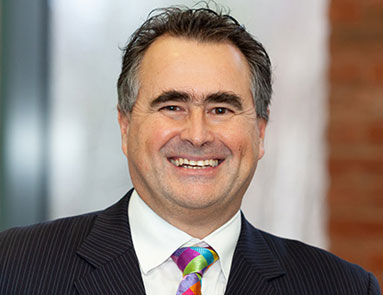 "RM is an amazing brand – with a very simple purpose to enrich the lives of learners worldwide. With a pedigree as rich as ours, a team as committed as we have, and a customer base as loyal as you can get, we have the basis to deliver that vision the world over. With the changes that our market is now seeing, customers are looking for the support that RM has been offering for many years. It is our time".
Simon is responsible for the RM brand across Technology and Assessment, devising true insight about the market, building RM's brand awareness, enhancing its reputation, and undertaking campaigns across a range of media to meet the needs of existing customers and attract new ones.
He has held senior marketing and commercial roles for brands as disparate as Fujitsu, Thomas Cook, the Post Office, Virgin, EdF Energy and NatWest Bank; as well as currently being a Non-Executive Director for Coventry University, a Liveryman for the Worshipful Company of Marketors, a Freeman of the City of London, and was a columnist for the magazine, Marketing Week, for 4 years.
Barbara Parn
Business Transformation Director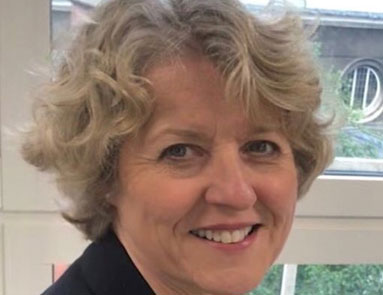 "RM is a very complex business, serving schools, assessment bodies and government organisations, in all four corners of the world. This requires real skills as well as hugely efficient processes and systems. I am proud to work for RM, playing my role in ensuring that we deliver effective and efficient change programmes that support our customers no matter who they are, what they do, or where they are operating".
Barbara is responsible for ensuring that RM's processes, systems and procedures are aligned and effective. In a business as complex as RM, this is a critical role – especially at a time of great change – ensuring all transformation is handled well at the same time as our current business continues to deliver smoothly for our customers.
Barbara joined RM in 2018 following a career in the Criminal Justice Sector. She has over 15 years' experience of working in the IT industry both as a customer and provider of high stakes/high risk services to Central and Local Government Departments. Her career has included Strategic and Business Unit Director roles in large government, information technology and business services organisations.
Helen Walker
Global Operations Director, Technology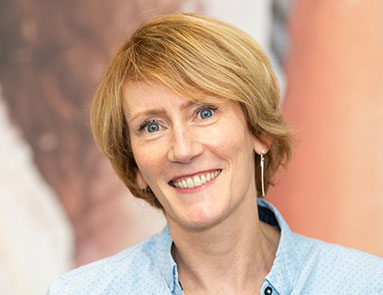 "As a former teacher and governor, I am passionate about the potential of education and technology to transform people's lives and improve social equality. I strongly believe that RM has the best people in the industry working for us and we really can make a difference for learners worldwide".
Helen is responsible for leading software development, technology service delivery and business operations across RM's international assessment and UK schools' market.
Helen joined RM in January 2020, from the Department for Education, where as Chief Technology Officer, she was responsible for all internal and sector-facing technology services. She led an ambitious 2-year modernisation programme to upgrade the Department's systems and services, migrating the full estate to cloud and providing users with seamless connectivity and mobile devices. She then went on to deliver digital transformation at scale – exploiting and optimising cloud environments to design better user services, building specialist capability and driving down costs.
Richard Little
Propositions Director, Assessment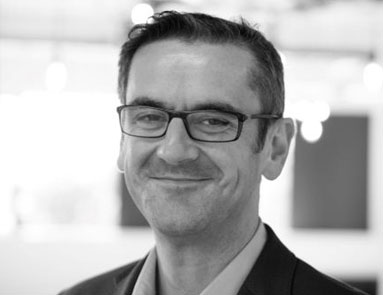 "I have one of the best jobs in the company in that my team and I are tasked with developing propositions to help teachers teach, learners learn, and assessment take place more effectively than it has ever done before. What's not to love about that?"
Richard is responsible for managing RM's existing customer propositions and developing new ones in the fields of e-assessment, school MIS, safeguarding and managed IT services. Working closely with schools, government ministries, examination boards and professional awarding bodies, Richard is seeking to stay one step ahead of what they may need.
With over 20 years' experience in delivering large scale hardware and software programmes, Richard started his career as a software developer, and then built on this technical background in a range of management roles spanning telecoms, business systems software development, and information security. For the last 7 years, Richard has led the eAssessment proposition strategy for RM.
back to top button