Networking for Schools
Flexible network solutions to connect and empower the modern classroom
Deliver seamless digital learning at scale
Schools and trusts must be ready to deliver and support digital learning experiences and keep pace with soaring data growth and device usage.
Digital learning has removed the boundaries of the traditional classroom, standardising the use of digital tools and applications by every student and educator.
But delivering uninterrupted digital learning requires an adaptive, modern network with the speed, security, and reliability education environments demand.
In collaboration with our partner Aruba, we have curated a range of leading wired, wireless, and software solutions for robust connectivity and control.
Your partner in networking
Discover secure, always-on network solutions from RM and Aruba.
Always-on
availability
Enable seamless roaming with AI-powered network optimisation to ensure users get the best possible network performance regardless of device or application.
Simplified
deployment
Deploy, configure, and update your access points, switches, and network controls with a single user-friendly interface and automated software upgrades.
Proactive
visibility
Maximise network up-time, optimise user experiences, and troubleshoot issues before they disrupt learning with AI-based alerts and centralised network monitoring.
Streamlined
costs
Take advantage of a fully featured infrastructure and limited lifetime warranty to reduce license costs and complexity while removing the need to manage support contracts.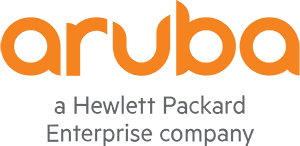 Flexible networking to suit all school needs
Enhance productivity and adapt to changing network demands with enterprise-grade wired, wireless and software network solutions from Aruba.
Connect, protect, and simplify networking with Aruba switches:
From small to large deployments, Aruba's comprehensive portfolio of switches provides ideal solutions for education and the flexibility to scale.
Deliver best-in-class user experiences with a resilient and highly available wired network driven by industry leading performance.
Built-in analytics and intuitive management tools ensure your wired network meets the constantly evolving needs of your users.
Enable uninterrupted learning and adopt the latest digital capabilities with enterprise-grade Wi-Fi performance, security, and flexibility:
Automatically steer users to the best-performing access points.
Deliver always-on availability for seamless network roaming.
Enable fast guest access with the Aruba Instant On captive portal.
Discover cloud-based network management from a single, unified dashboard for easy monitoring and control:
Identify and resolve network issues before they disrupt learning with AI alerts.
Monitor, provision, and configure your network from a single point of control.
Easily deploy new services, onboard users, and create policies at scale.
Why Aruba and RM?
RM has more than 50 years of dedicated experience helping schools and trusts embrace digital learning through best-in-class technology solutions. We only work with technology vendors we trust and judge to best meet the needs of the modern connected classroom.
What's more, our expert team will work closely with you to identify and deploy the best possible network solution for your school, factoring in your school's layout, device usage, and other potential disruptors.
Our curated portfolio of Aruba networking solutions are handpicked and rigorously tested to ensure they can withstand the industry's rising network demands. Aruba solutions are also designed to connect and protect users at scale, with flexible management controls and software to accommodate a wide range of learning tools and applications.
back to top button