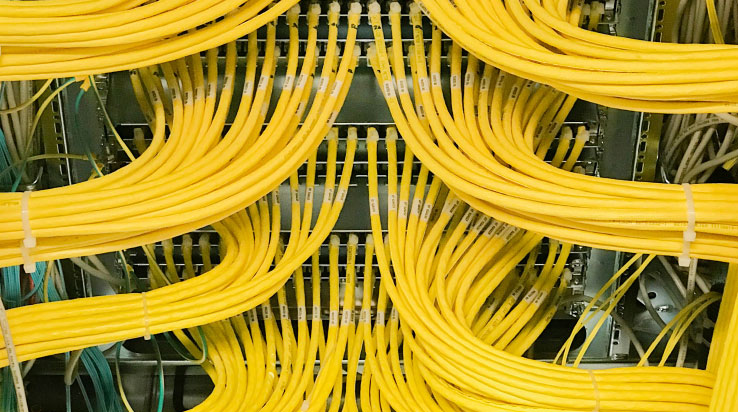 If network switches are the unsung heroes of an IT network, cabling is their mostly invisible sidekick. Network cables make the physical link between devices connected to the network. The DfE has published network cabling standards to help schools and colleges ensure that this vital component of their network meets their current and future needs.
Network cables are made of copper or glass and carry the data from one point on the network to another. Collectively, the entirety of a network's cabling is often referred to as the passive network infrastructure. If a school's network cabling is not to the correct specification, there will be a negative impact on connection speeds and restrict options for the number and type of devices that can be used.
Deadline for complying with the standards
If you are unsure whether your school's network cabling currently meets the standards, there is no need to worry immediately. The DfE standards do not give a specific timescale in which you must comply. Instead, schools should meet the standard when needing to upgrade an underperforming existing solution, in new building projects or when upgrading the wireless network.
Selecting the right type of cable is not in itself a complex process. However, engaging the services of an expert to design the most appropriate cable runs and connections will pay dividends. RM have extensive experience of specifying and installing school networks.
Technical criteria for network cabling
The standards set out three categories that schools need to meet.
Copper cabling, which is used for short cable runs up to 90m, should be Category 6A.

Optical fibre cabling should be a minimum 16 core multi-mode OM4.

New cabling should be installed and tested in line with the manufacturer's guidance and warranty terms.
All cabling should meet British Standards 6701, 50173 and 50174. These standards cover the specification, installation, operation and maintenance of network cabling, including fire rating standards.

Copper cable standards
Category 6A copper cabling provides increased data transfer capacity. In turn, this gives more ability to increase the number and specification of devices connected to the network as the school's needs develop. Different variations of Category 6A cable exist. Unshielded outer shell/Foil Shielded Twisted Pair is the minimum recommendation.
In addition to the cables, patch leads are an important part of the cabling equation. They should be of the same type and standard as the installed cable and from the same manufacturer. Cable runs should not include any intermediate splices or patch panels.
Optical fibre cabling standards
OM4 optical fibre cable is capable of transferring data over longer distances effectively. Fibre cabling is used for longer-distance connections. For example, between switches in different areas of a school or for connections between buildings, preferably in underground ducts for maximum protection.
These connections transfer the data from remote areas of the network to the core and back again. As such, these connections typically carry the data for multiple classrooms simultaneously. To do this effectively, they need to be fast enough and designed to include a suitable level of redundancy.
As with copper cabling, optical cable connections should meet the relevant British Standards, and cable runs should not include intermediate splices or patch panels.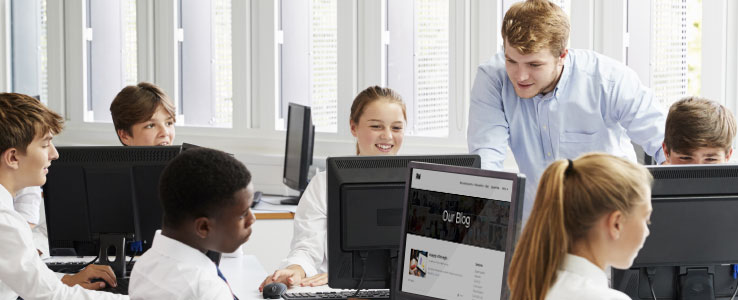 Follow manufacturer's guidance for installation
Schools should use accredited installation partners who are approved by the manufacturer. Upon installation, the installer should provide a comprehensive test report demonstrating successful test results for all the installed cables.
Finally, the complete cabling system should be backed up by a 20-year manufacturer's warranty.
RM is an accredited partner of network hardware supplier Aruba to provide high-quality network installations that meet these criteria.
Updating a school's network infrastructure can be part of a wider move to modernise the overall approach to technology. Contact us to discover how it can transform teaching and learning as well as collaboration within your school.
We've written previous blog posts about the DfE standards for broadband, wireless networks and network switches to help you understand how to get the best network connections for your school.