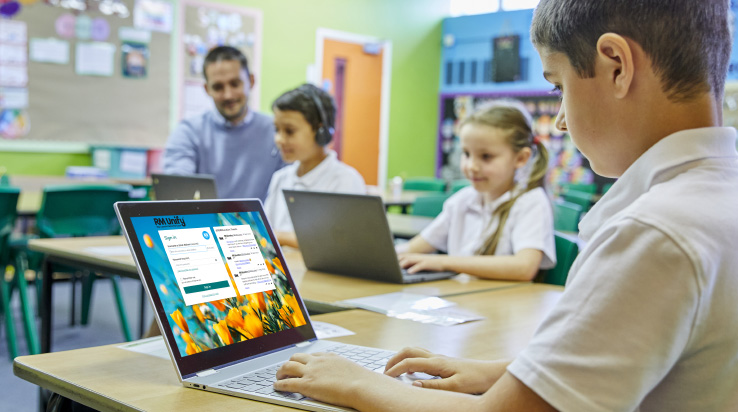 Just like domestic connections, the speed of broadband available to schools varies widely across the UK. Until recently, the DfE only provided guidance on schools broadband connections. Earlier this year, the DfE went one step further and published specific standards, including connection speeds, that a school's broadband connection should meet as soon as practically possible.
What are the technical criteria for school broadband?
The standards set out four categories of criteria that schools need to meet. The categories are
connection type – full fibre, sometimes called a leased line or fibre to the premises (FTTP)
connection speed - a minimum 100Mbps download speed and a minimum of 30Mbps upload speed for primary schools and 1Gbps upload and download for secondary and all-through schools
resilience – a backup connection to prevent a single point of failure leading to a total loss of connection
safeguarding – firewall and filtering services, which are already required as part of the Keeping Children Safe in Education statutory guidance
By complying in each of these areas, schools will be able to provide a stable and safe broadband connection so teachers can use any online resources in their teaching and give the school the ability to benefit from more cost-effective options such as cloud-based technology and VOIP telephony.
If your current school broadband connection does not meet the standards, there is no need to worry straight away. However, you should be planning to implement them as soon as possible. This would usually be at the end of any existing contract term or sooner if full fibre becomes available in your area. Installing a new connection will allow reviewing the other elements, such as resilience.
Ensure that new contracts or any contract extensions that use non-full fibre connection types allow for changing to fibre services as soon as possible when they become available.
The right connection to meet the standards
RM was part of the advisory board that helped the DfE decide on the standards and provides school broadband connections that meet them.
Leased lines are available anywhere in the UK, although it is occasionally not commercially viable to install them in certain places. Alternatives do exist for those locations. They allow schools on slower copper line connections to get closer to the new standards.
So many elements of smoothly running a school rely on internet connection. To avoid a single point of failure taking you entirely offline, a school needs a backup on a discrete connection, using different line technology. Ideally, continuous network monitoring will switch to the secondary connection instantly if required.
Two connections are not much use if a power outage renders both unusable. The other main single point of failure is the power supply to network equipment. Implementing a redundant power option can be as simple as not using the same extension cord for every piece of equipment. A more robust solution is to have network switches with two or more physical power supplies, each capable of running a device independently.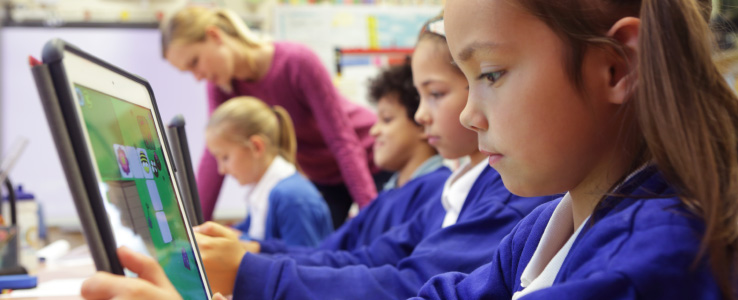 Schools should already employ appropriate content filtering and firewall technology under child and data protection legislation. Irrespective of the technical standard of their broadband connection, a school's approach to online safety should include ways to identify, intervene in and escalate any concerns as appropriate.
As one of the UK's largest suppliers of school broadband services, we see the full range of what the infrastructure will deliver. From schools in urban areas with excellent speed to their peers a mere 30 miles away whose connection prevents them from using now-standard software such as Microsoft Teams. In such cases, RM has worked to install a solution to the slower school's speed.
Our school broadband services offer a cost-effective way to meet the standards, tailored to your school's circumstances. Contact us to find out more.
We've also written blog posts about the DfE standards for wireless networks, network switches and cabling to help you understand how to get the best network connections for your school.