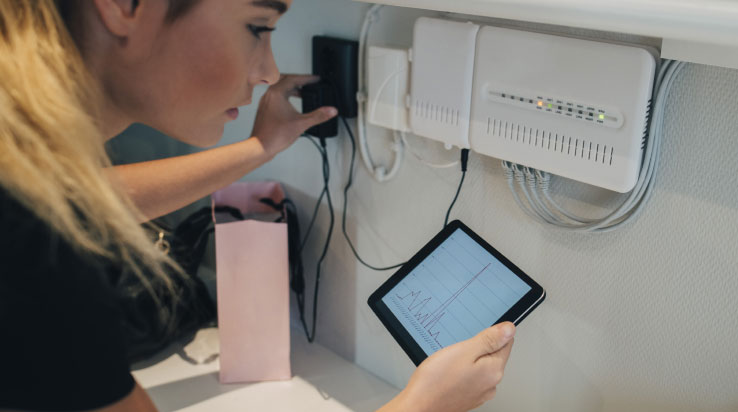 Connected technology in schools has moved out of a dedicated IT suite and into every corner of the school, bringing new demands on school wifi networks. To help schools install the right equipment to meet their current and future needs, the DfE has published wireless network standards for schools and colleges.
The technical criteria for school wireless networks
The standards set out four categories of criteria that schools need to meet. The categories are
Wi-Fi Alliance approved network standards – your wireless network infrastructure should use the
Wi-Fi 6 standard

strength of signal throughout the school – a strong signal in all areas where connected devices will be used, including outside where necessary

central management of the wireless network – the ability to monitor and configure all elements of the wireless network from a single platform

security features to stop unauthorised access – without appropriate security schools are vulnerable to unauthorised access to their data
If it complies with each of these areas, a school's wifi network will reliably support a large number of devices connecting to resources in the school or on the internet and minimise the risk of unauthorised access to sensitive data.

Deadline for complying with the new standards
If your school's wifi network does not currently meet the standards, there is no need to worry straight away. The DfE standards do not give a timescale in which you need to upgrade. Instead, schools should meet the standard when needing to upgrade an underperforming or unsupported solution.
The precise hardware and software this entails will vary depending on the specific circumstances of your school. Making the right selections to achieve this can be challenging.
Please contact us if you would like to discuss how you can implement the standards in school.
To identify any unsupported network infrastructure IT staff should regularly check its status with manufacturers. Identifying an underperforming network is more difficult. However, if you hear staff complaining that the wifi in school is "worse than I have at home" it is definitely time to consider how to upgrade the network.
Read on for more information about key themes in the standards and why these are important to consider and implement.
Standards and technology
Using network infrastructure that meets the Wi-Fi Alliance Standard 6 means that the network has the speed and capacity to ensure devices can connect without slowing the whole system. It will also provide the necessary interoperability so that all device types can connect.
The latest standards also provide more advanced features such as traffic segregation and quality of service (QoS). This allows you to prioritise high-importance traffic such as voice and video calls.
Network signal strength and coverage
The performance of any device connected to the network depends on the wireless network signal strength. The signal strength needed depends on what the device is used for. For example, general internet browsing requires a lower signal strength than video calls.
Consider the anticipated usage of the network when designing the solution so it can deliver sufficient signal strength for applications you will use, in all the locations you will use them.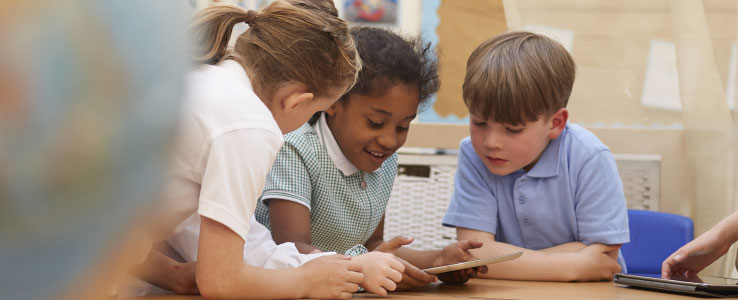 Centralised management for control and monitoring with support
Any new wireless network should include a centralised management solution with suitable warranty, support, and automatic software update functionality.
A well-designed centralised management solution will actively monitor network performance and provide alerts to make administering the network much less time-consuming.
As well as providing automated alerts the system should provide proactive tools for managing the wireless network, such as automatically connecting devices to the best access point.
Security to protect your school's network and users from unauthorised access
Every school's network stores and transfers sensitive data. The leadership team is responsible for ensuring it is protected from unauthorised access whilst giving legitimate users access to the resources they need. Failing to secure your network properly can lead to the theft or misuse of critical data and loss of access to vital school systems. Both scenarios can lead to significant disruption and cost.
Using network segmentation and access control lists will prevent unauthorised internal access or interception of data. The accounts for privileged or administrative users must be fully documented and secured, preferably with multi-factor authentication.
Updating a school's wireless network can be part of a wider move to modernise the overall approach to technology. Contact us to discover how it can transform teaching and learning as well as collaboration within your school.
We've also written blog posts about the DfE standards for broadband, network switches and cabling to help you understand how to get the best network connections for your school.