Autumn Seminars 2019 Partners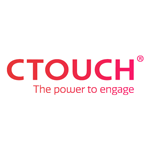 At CTOUCH, we can't imagine a world without touchscreens! We are crazy about dynamic, innovative large format touch displays. About offering you the smoothest touchscreen experience in your classroom (and the software and hardware necessary to achieve that). We look beyond the now and deliver crafted and future-oriented quality products.
HP believe that a high-quality education is a modern education. Therefore, students and teachers can create individualised and connected learning experiences, at any time and from anywhere. Through empowering teachers to differentiate instruction and students to learn how they learn best, we help deliver meaningful learning and positive social and economic outcomes. Find out how you can get £100 cashback per old device you trade in with the HP for education trade in scheme.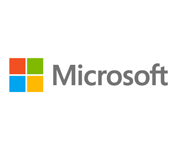 Empowering every student and educator to achieve more with the best of Microsoft tips and resources for education. The world is changing faster than ever – as are the skills students will need to be life-ready by the time they graduate. With affordable and easy to manage technology that transforms classroom time, educators can focus on delivering personalised learning experiences that help enable better learning outcomes.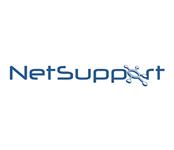 With over 30 years' experience and 18 million users, NetSupport is a market-leading provider of school IT management solutions.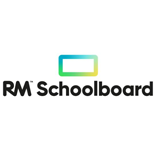 Office 365 can be a challenging and complex platform for teachers and students to navigate. RM Schoolboard simplifies the experience by managing classes, homework, grading, messaging and reporting all through one simple to use, intuitive console. Make Office 365 painless and allow true collaborative learning with RM Schoolboard.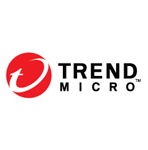 Trend Micro Incorporated, a global leader in cybersecurity solutions, helps to make the world safe for exchanging digital information. Our innovative solutions for consumers, businesses, and governments provide layered security for data centers, cloud environments, networks, and endpoints.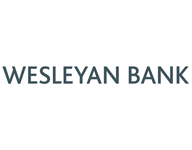 Wesleyan Bank provide flexible tailored finance solutions to RM Education's customers to support them in reaching their teaching ambitions. Wesleyan Bank can provide finance solutions for various equipment, classroom refurbishment and buildings as well as whole ICT systems and one-to-one parent funded learning schemes.
Seminar 2019 Resources
Click any session to download the available resources.
Further
downloads
.
Click on the session titles below to download the content and resources from that session at the 2019 RM Seminars. For session content from the previous round, click RM Seminars 2018.
Ian Ridsdale
This session will be looking into the relevance and importance of cyber security in education, and how Fortinet can help to provide a secure, connected learning environment for all.
Steve Forbes
An overview of Microsoft 365, including tips on making the migration, as well as looking at new tools and how they might help you. We'll also be looking at licencing and making sense of the different options available.
Mark House
Replacing existing tools with new ones is always a challenge. This presentation will help you to understand the change barriers and offers practical ways to overcome them. You will have the chance to look at alternative G Suite and 3rd party, covering both 'back office' and 'front office'.
Lars Christiansen
This session shows how Schoolboard has made it easy for teachers and students to start using Microsoft 365 and all its possibilities, especially Microsoft Teams. See how Schoolboard can give you a complete document solution that supports every day in a classroom.
Matt Jones
This session is an opportunity to learn how to make the most of your schools existing IT portfolio by using automated tools to discover and track usage and activity – while simultaneously safeguarding students.
Simon Wilson
The session is a dive into how Aruba is empowering the edge through standout hardware and management tools and is at the forefront of networking technology. We will look at how Aruba technology tackles education's IT concerns, and how it allows schools to provide a simple, flexible and visible network securely, in turn enhancing the learning environment for students.
back to top button