18 February 2019
RM chosen by NZQA for e-marking of NCEA exams
By Melanie Thomson, Head of Customer & Proposition Marketing at RM

The New Zealand Qualifications Authority (NZQA) today announced that a third of their National Certificate of Educational Achievement (NCEA) exams will be marked digitally from November 2019, under a new assessment partnership with RM.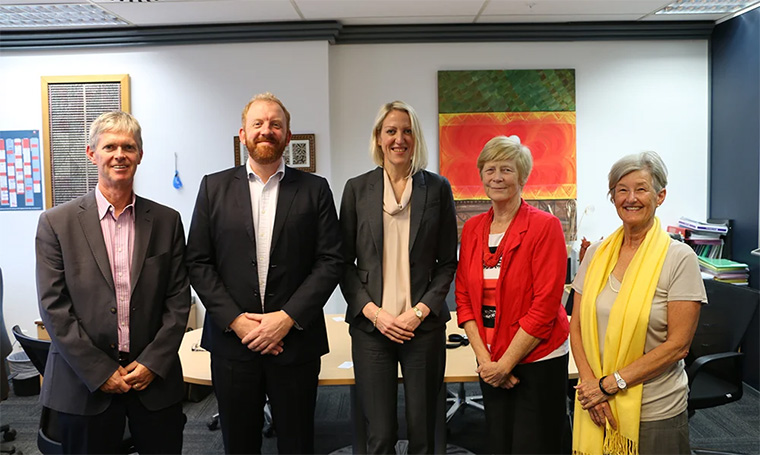 Pictured left to right: John Oldroyd – Programme Manager, NZQA | Stuart Mason – Head of International Sales, Assessment, RM |
Dawn Pollard – Business Unit Director, Assessment Market Growth, RM | Karen Poutasi – Chief Executive, NZQA | Andrea Gray – Deputy Chief Executive, NZQA.
NZQA Deputy Chief Executive Andrea Gray said:
"Students are enthusiastic supporters of digital assessment; they tell us it reflects the way they are learning and living, with technology at their fingertips".
Dawn Pollard, Director of Assessment Growth Markets, RM, added:
"I am delighted that RM will be working with NZQA to help deliver its exciting and innovative digital assessment vision for NCEA online.

Our e-marking platform, RM Assessor3, will offer the New Zealand marker community the ability to mark NCEA exam scripts efficiently online using flexible, feature-rich marking tools and processes."
back to top button