Opinion Piece | January 2021
With schools forced to close in both England and Wales pupils are switching to remote learning
LONDON, 8th January - as schools in England and Wales enter a third national lockdown the sector's ability to implement remote learning across the board was destined to come under scrutiny given that children's continued education now depends upon it.
But our own data, collected by the RM Unify identity management product just this week, shows that schools are already off to a flying start when it comes to ensuring pupils receive education at home. In fact, we're now seeing the highest number of school users accessing digital learning environments since the start of the pandemic last March – almost double the usual daily figure – which is better than the Government might have even expected at such short notice. And, with Scottish schools expected to close switch to remote learning as well in the coming days, we can expect this figure to grow further still.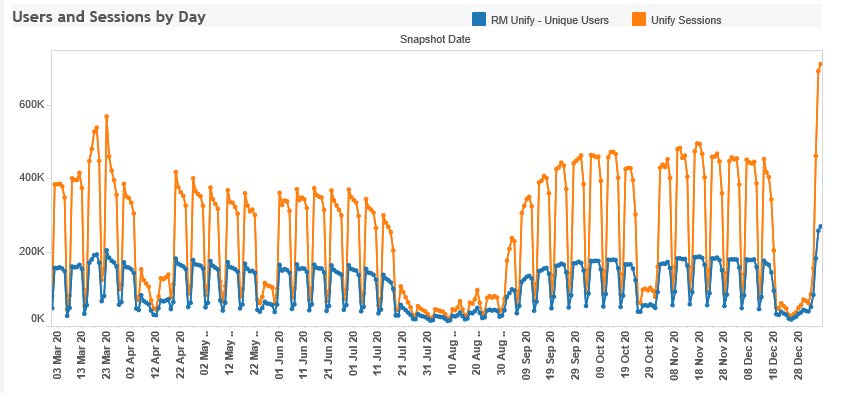 It's clear that there's still work to be done to ensure all children have access to the technology they need to learn, but schools are better equipped to adjust rapidly to remote learning now than at the beginning of the pandemic. Our figures show a good level of take up and a promising start to the year for schools acclimatising to the new changes.
About RM Education
RM Education helps schools save time, save money and improve the impact of technology on teaching and learning. It is a market -leading supplier of software and services working in partnership with thousands of schools to improve outcomes for all learners. rm.com/education
About RM plc
RM Education is part of the listed company RM plc – the £221m turnover British business, with c. 1,936 employees globally, established in 1973, specialising in providing information technology products and services to educational organisations and establishments. Its key market is UK education including schools, colleges, universities, government education departments and educational agencies. rm.com
Media Contact
For more information, quotes or images on this story, please contact:
Simon Carter
scarter@rm.com
or
Sam Shaw
Harvard PR
rmeducation@harvard.co.uk
0207 861 2800
back to top button