RM Managed Print
The secure way to realise cost and time savings

What is a Managed Print Solution (MPS)?
Managed print is a service consisting of hardware, supplies, solutions, and maintenance all managed and provided by one supplier over a 3-5 year contract. This allows for increased control over printing, reducing costs and driving efficiency in your school or academy.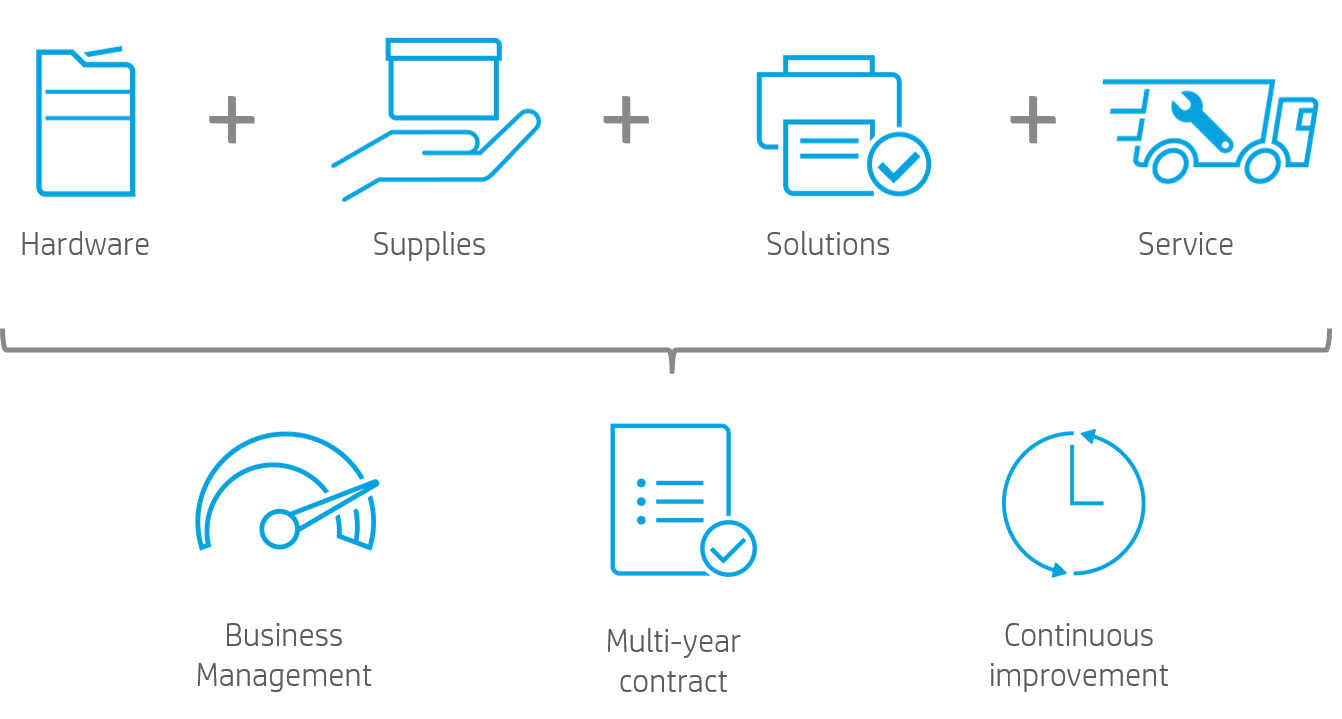 Here at RM Education we've been working with schools and supplying them with simple, reliable and cost-effective IT solutions for over 40 years. This experience means we have a deep understanding of what schools want and need when it comes to technology.

RM Recommends Range
RM Education has partnered with global technology company HP to develop a managed print solution tailored to the education sector. RM Education has recommended a range of devices that start from the basic classroom desktop printer through to the reprographics department printers.

Transparent Pricing
RM provides a transparent pricing model where you only pay for what you use. By making the cost of servicing and maintenance of the machines a fixed cost per device, we have been able to reduce the cost per page by up to 60% compared to other managed print suppliers. Request your free print consultation now to discover how much you could save.
Why HP Print?
Market-leading technology
HP are innovators in technology and their printers are no exception. We also partner extensively with PaperCut who are the leading educational print management software in the UK.

Security
HP provides the most secure printers on the planet. As printers are connected to a network it makes them an easy target for attacks. HP has incorporated both hardware and software security into their printers meaning that should the printers be a target, your network and data stays secure meaning no downtime for staff and no breaches of GDPR.
See further details on the security features

Cutting Edge Print Efficiency - PageWide
HP PageWide technology is the secret behind the exceptional speed and reliability of these devices. The printhead spans the entire width of the paper, enabling single-pass printing at incredibly fast speeds. Originally found in top-end digital presses, HP PageWide technology has recently been made available for office and education environments,

Read more about PageWide

PaperCut Compatible Devices

RM Recommends PaperCut with every managed print solution. PaperCut is a simple, low-cost software application that lets you take control and manage your printers, copiers and multi-function devices.
PaperCut enables the following abilities; track all MFPs/printers, secure print release, control and report use, recover costs, enforce print policy, minimise waste & enable BYOD printing. All of these functions come together to provide a powerful solution for managing your printers and providing maximum efficiency in use and cost with a high return on investment.
back to top button