The leading cloud-based MIS for UK schools
With more than 2,000 schools choosing RM Integris as their school management information system, discover the benefits of switching your MIS today.
Flexible information management
RM Integris is a flexible and easy-to-use cloud-based MIS that meets the needs of the whole school community across multiple devices and locations; giving administration staff and teachers the tools they need for efficient and flexible working.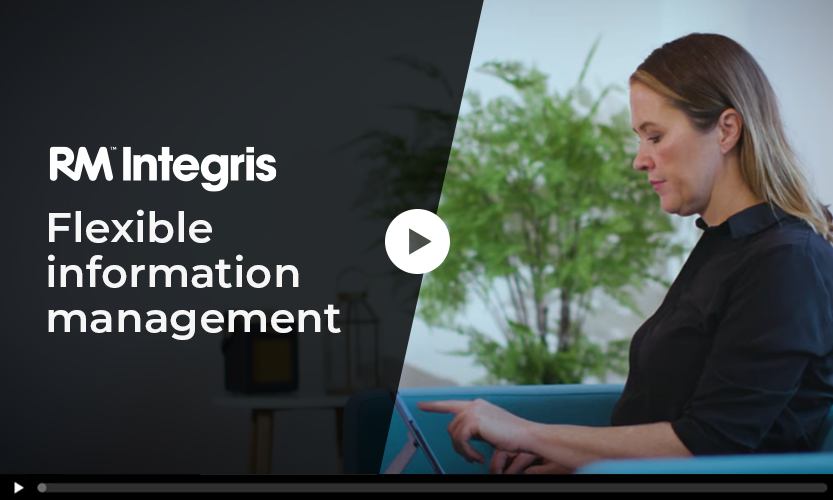 The UK's leading cloud-based education MIS
for schools, trusts and local authorities.
Web-delivered solution, with

99.9% up-time,

providing constant access to school information from any web-enabled device.
Simple

data sharing with third parties

where the school is in control and has complete visibility of the data shared.

Intuitive access management

making it simple to manage and access online services such as RM Finance.
User-friendly interface with live graphical dashboards,

making data easy to interpret and act upon.

UK-based support and training

, with access to our online video training academy and informative help system.

Supports all types of users

including senior leaders, business managers, teachers, administrators, parents, and governors.

Works seamlessly

with RM Finance for budgeting and payroll.
More than just an MIS
Click or tap each module for a short description...
Student management
Reporting and analysis
Trust analytics & benchmarking
Communication and integration
"We have got our money back ten-fold with RM Integris versus what we had been paying with SIMS – apart from the like-for-like costs on an MIS, RM Integris does so much more – one package does all that we were using five different products to do for us before – each with their own price tags."
We've helped hundreds of schools switch to RM Integris. Contact us and find out just how easy it is...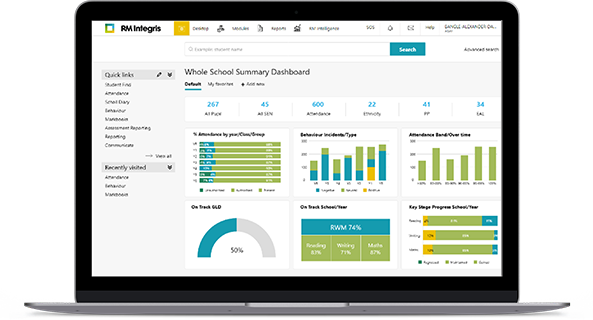 Choosing a new MIS?
We've helped hundreds of schools to switch to RM Integris. We listen to and act upon what schools, academies and trusts want when they change MIS supplier to make the data migration and MIS transition process seamless.
"Any school who has not reviewed their MIS system for a while should do so now. There are so many other options out there, and you may be pleasantly surprised – both with the functionality and the cost savings you can make."
Support is always on hand
All schools that choose RM Integris as their MIS benefit from the support of our customer success team, with frequent opportunities for relevant training. Our UK-based support team is available online and by phone.
RM Training Academy
Access to our support teams is backed up by a self-serve training suite, packed full of hints, tips, advice and training videos.
A full range of materials is available to help new schools get started, support new staff coming on board or simply refresh skills to make the most of the power within RM Integris.
Switching is easy
Migrating your data to RM Integris is simple, seamless and is managed by our in-house migration team. The migration can be performed in as little as 24 hours with little to no downtime. A dedicated project coordinator is on hand to assist throughout the whole migration process, with minimal input needed from you. Rest assured that your data will be kept secure and managed in line with all regulatory and statutory requirements.
"The whole process was communicated well and the migration and training went really smooth and as expected. We have used your support team a number of times and they have been fantastic with their quick responses. We love how RM Integris is web based."
Interested in partnering with RM?
back to top button