Fully managed connectivity services and broadband to enhance digital learning in UK schools
For over 20 years RM has championed student safeguarding – providing schools with a fully managed, secure connection that you can trust to be always on. Our school broadband services are delivered with one goal in mind: a better digital learning environment, today.
All of our Connectivity bundles provide safety, security and peace of mind.
Migration is managed by us too, so you can look forward to a hassle-free switch. Enjoy the teaching and learning opportunities provided by reliable connectivity.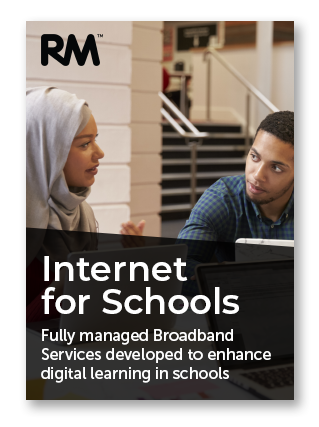 This brochure includes:
Data on RM's fully managed Broadband Services
Critical safety information on back up line services
An overview of Migration and Management
Safety
It's a challenge for teachers to strike the balance between offering online independence and safeguarding.
We know that nothing is more important than pupil safety, so all RM Connectivity packages come with our coveted educational product RM SafetyNet. Through customisable filtering and easy reporting you can keep up with internet activity throughout the whole and make targeted interventions, if necessary.
Peace of Mind
RM Connectivity boasts 99.999% core availability, a feat we manage with our bank grade resiliency. This level of service grants you peace of mind that your connection will just work.
The relentless work of our 24 hour proactive service monitoring engineers ensures that almost all outages are resolved before school hours meaning no impact to lesson time, whilst 24/7 support means downtime is minimised driving better outcomes for students and teachers. That's why our core network is Always On*.
RM Connectivity isn't just internet to your school, as part of your bundle you receive a managed service of all your connectivity. We fully manage the installation, migration and router, freeing up time for your network team.
Security
With an RM Connectivity Service DDoS attacks don't just have to be accepted as part of the service. We stop almost 2 a week and invest over £1million a year in keeping your network safe and secure.
RM Connectivity are the only ISP in education with ISO27001 certification showing our market leading credentials and focus on keeping your information secure and minimising risks of potential data security breaches.
But don't just take our word for it – we're delighted to have won the ISPAs "Best Cyber Security" award for 2019. If you want the very best security in your school internet connectivity, look no further!
Impact on the
Classroom
At RM, everything we do centres on the impact our technology has on teaching and learning. Combining internet safety, security and peace of mind means improved outcomes in the classroom through a digital-rich curriculum.
Add to this our direct peering with key educational content providers such as Microsoft, the BBC, Apple and the Google cache and you can be confident in teaching resources working without fail.
Additional options
All our school broadband connections provide a safe, secure, reliable internet connection service with 24/7 support and proactive monitoring – including:
RM SafetyNet
Access to a fully resilient and uncongested network
But there are several additional options to increase your security and productivity, talk to us about:
RM SafetyNet User Based Filtering
RM Unify - for apps from educational leaders like Google and BBC
Secure remote VPN access for 5, 25 or 50+ users
DNS and web hosting
Intrusion prevention
Inline antivirus and anti-malware to protect from infected external devices
Talk to us about connectivity options
"There are so many things that we do now that involve technology, that I think this is the way forward. VoIP was just the latest that we took in our stride, and we have never looked back".
Top 5 FAQs
If you have a question about getting RM Connectivity set up in your school, you might find we have answered it here already. For any other queries, please call our UK team on 0800 046 9802 to speak to one of our educational technology experts.

1. How do we switch? We don't have time for down time.
We work with you through every step of the migration to RM Connectivity. You will first be introduced to your Project Coordinator who will manage the delivery of your new services.
We will setup your services in advance of the connection going live to ensure that when the switch happens your experience will be as seamless as possible. On your scheduled go-live date we will book a two hour installation slot, during which an engineer will arrive onsite to install your RM provided router. The engineer will install the equipment and run some tests to ensure the service performs as expected. They will then work with you during this slot to connect your local network and perform any additional testing to ensure the migration is successful. You may need to make some minor changes to your server settings, but otherwise the switch-over should only take a few moments.
Following the successful transition to your new connection you will be assigned a dedicated account manager and access to our 24/7 support services.

2. Is internet speed affected when lots of people are trying to connect at the same time?
RM invests £1million a year into technology developments so that internet congestion doesn't impact our customers. Our network is designed with scale in mind and remains uncongested due to the continual investment in our core network and 2n capacity and resilience. This ensures network speeds and uptime are not affected by spikes in increased internet traffic, for example deploying Windows Updates or Apple iOS downloads.

3. Are cyber attacks likely to impact our school?
Cyber attacks are increasing in sophistication, frequency and malice. Unless your network is appropriately protected, you and your users are certainly at risk. To mitigate these risks all RM Connectivity is protected by multiple layers of security through our next generation firewalls. Our firewalls offer and can provide a host of high-performance threat protection features, including DDoS (distributed denial of service), spam, phishing attacks, data mining, malware and intrusion protection.

4. Do we need to be based in a specific UK region?
Some connection types may only be available in certain areas as telecommunications companies such as BT and Virgin roll-out their next generation access infrastructure across the UK. However, through working with a variety of telco partners and providers, RM are able to provision internet connectivity to anywhere in mainland UK and Isle of Wight.

5. Are there any particular benefits for MATs?
Multi-Academy Trusts can benefit from improved connection between physical sites. Due to RM's wide-area private network we are able to provide high speed, secure inter-site connectivity for multiple schools on our connectivity and industry standard IPSec secure VPNs between our connectivity customers and those using third-party ISPs.
RM SafetyNet (included as standard) is our industry leading web filtering, online safety solution, which is particularly beneficial to MATs, enabling filtering and reporting at MAT level whilst still allowing each site their own independence.
*Always On refers to our 99.999% core network availability. Our core network refers to the key network devices located in our London Datacentres that enable us to send/receive data to/from our Telco partners and then provide access to the Internet.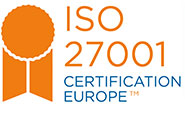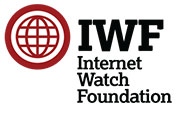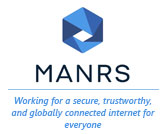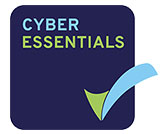 back to top button