Release v3.36 delivers 2 significant features to RM Unify customers.
Windows 10 AAD Sign in
Following an investigation with Microsoft, they have confirmed that they are working on a Windows 10 bug fix and an upcoming Windows 10 build ("Summer 2018") – these will allow Windows 10 to work with RM Unify users. However this fix is not going to be patched on existing Windows 10 builds. We realise customers using RM Unify will want to start Azure AD joining devices and managing them with Intune for Education now, so won't want to wait until summer. We are pleased to announce that the v3.36 RM Unify release will unlock this capability for Azure AD accounts created by RM Unify.
Notifications
You may have already seen the new little bell at the top of the RM Unify landing page? - if not, you almost certainly will very soon. It is a notification bell controlled by RM Unify users with Administrator privileges. This TEC Article describes the functionality in full.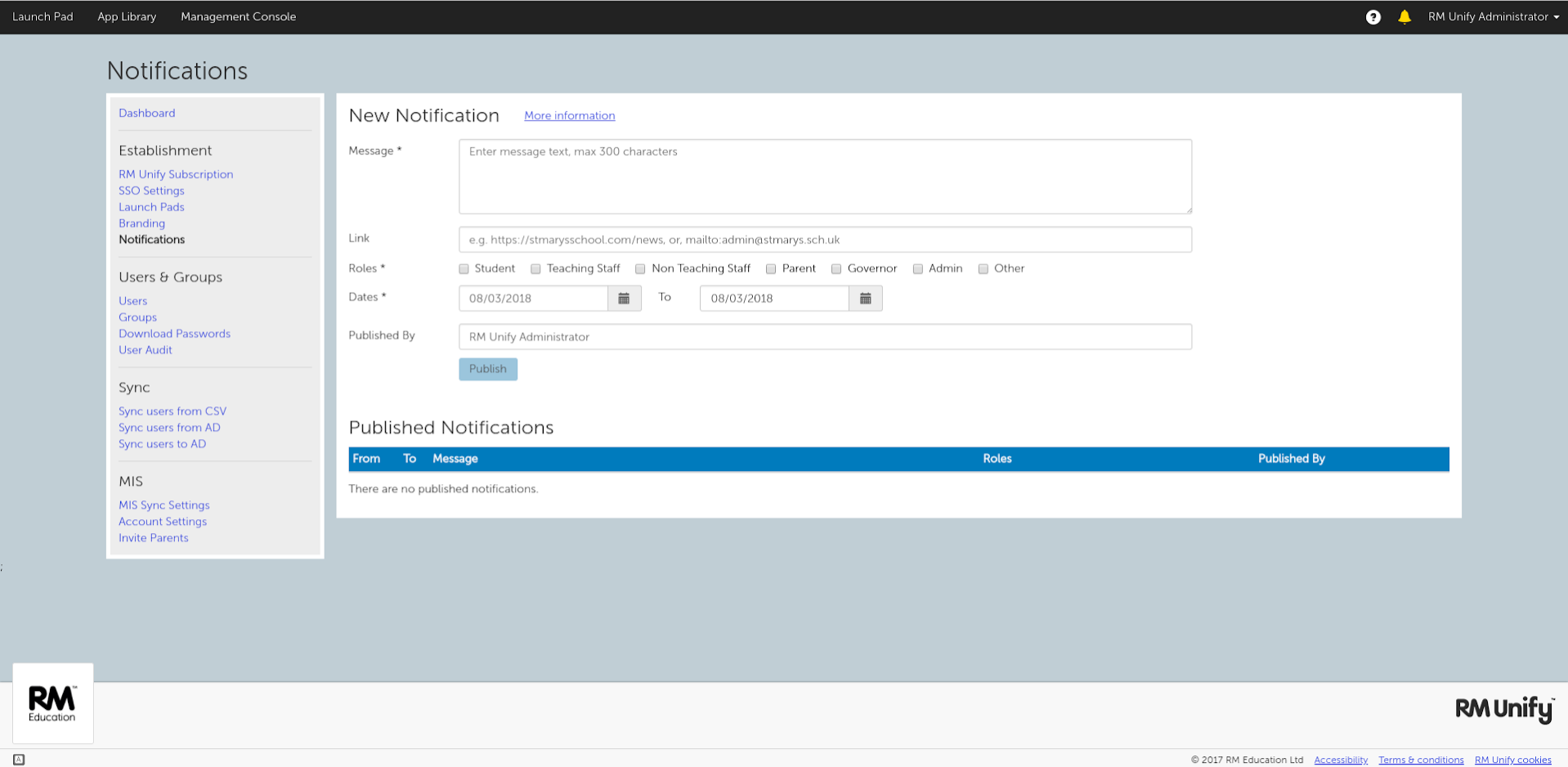 To find out more about this release and a sneak peak into v3.38 please take a look at the recent recording of our "Whats new in RM Unify" webinar."