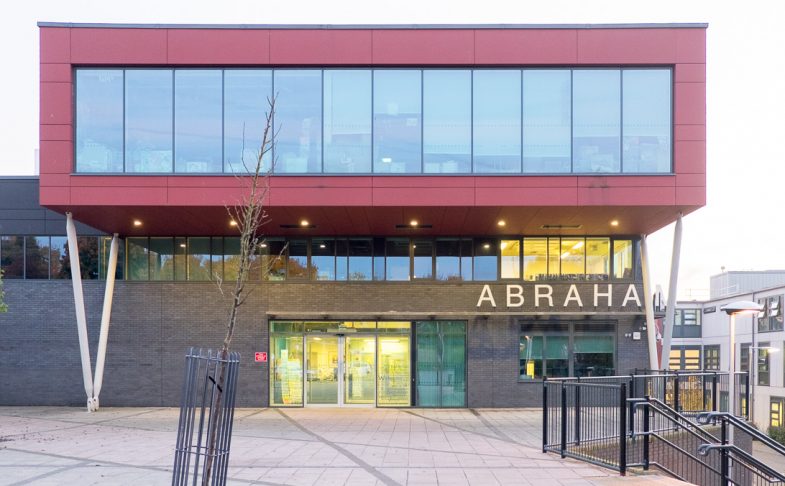 The school experiences a 'great service' and has renewed for another three years
Abraham Moss Community School is a 3-16 school serving a cosmopolitan community in North Manchester. It is oversubscribed in all year groups and has over 1,770 pupils.
When the Building Schools for the Future programme ended, Abraham Moss Community School in Manchester went out to tender for an IT support contract. They were seeking partial IT support rather than fully-managed and they were looking for excellent pricing. RM was successful in the bid and began supporting Rico Ford, the Network Manager at the school, and the school IT Technician Thomas Mooney.
Support with common challenges
RM now steps in to help the school whenever needed, allowing Rico and his colleague Thomas to focus on other tasks. The RM team often help staff members with resetting systems for remote connections or profile issues. "They provide a 24 hour monitoring service for us," says Rico. "Even during school holidays we know that everything is looked after and fixed if there are any issues."
Using the RM Support Portal
All staff members at Abraham Moss Community School can log issues using the RM Support Portal where everyone can see the calls being logged and worked on by RM. This saves Rico hours of time – he no longer has as many people knocking on his door looking for IT support because staff mainly log their queries on the portal now instead. "It saves me time," says Rico. "If we have multiple calls, RM can log in remotely and manage them, without taking me away from the job I am doing. It helps to keep the school going."
"RM monitor the network for security 24/7 and will fix anything that needs fixing.
It's a full 24 hour monitoring service as part of a partially managed IT support contract."
Rico Ford, Network Manager, Abraham Moss Community School
A positive impact on the school
Rico believes that all the teachers and the head teacher see the positive impacts of the RM Support contract. "The head teacher often says the service from RM is great," he says. "As a result we have just renewed the contract for another three years." Rico feels reassured that all possible major issues are taken care of by RM and that they are always available to support the school whenever needed – whether it's for a large scale project or just managing the day-to-day IT tasks.
Over the summer holidays, Rico and RM will be replacing some of the school's IT infrastructure due to support for Windows Server 2008 ending. Rico believes this will be a big job that will take up much of the summer break. Having RM available for advice gives him peace of mind that if any issues do occur, he has somewhere to turn to. In addition to this, RM will continue monitoring the school's systems in the background and fixing any day-to-day problems as and when they arise, allowing Rico to get on with the job in hand.
"If you want ad-hoc, partial or full IT support, RM is a good company to work with.
They don't take over, they just assist and I still maintain lots of control over the school network."
Rico Ford, Network Manager, Abraham Moss Community School
Rico believes that the decision to go with RM was a good one; he has the right level of support for the school while still maintaining control over the school systems.
Find out more about support services from RM Education and how we can help your schools:
Call: 0845 3077832