We have now released V4.18 to live, which contains an improvement to the MIS username formatting option in RM Unify.
We will now be adding the option to include a 10-character free text suffix to be applied to Students, Teaching Staff and Non-Teaching Staff who are provisioned from the MIS. Here is a screenshot of how it looks: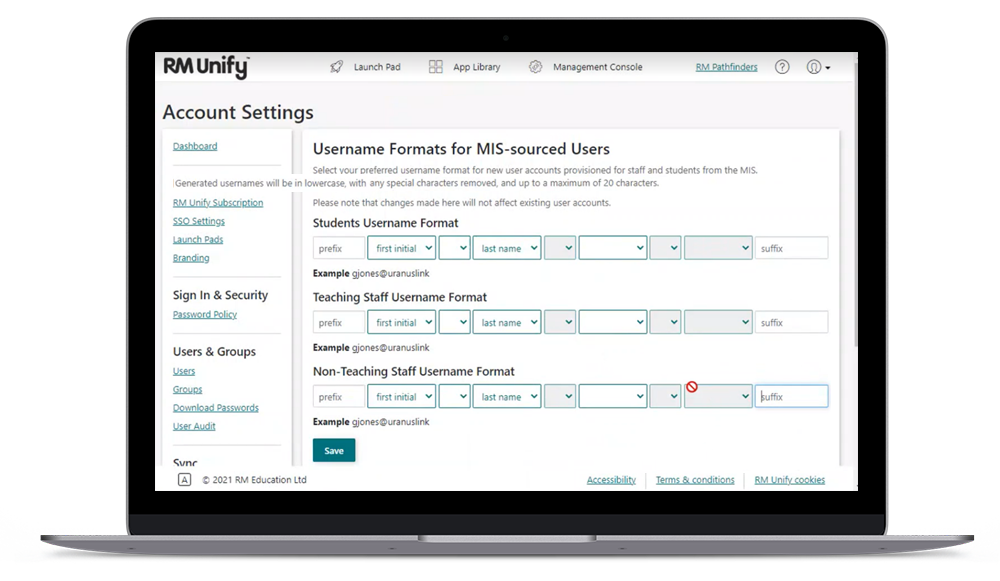 Now with this new release, you can apply a standard code to user accounts such as DfE code following on from their names, for example – j.bloggs1234@scope.