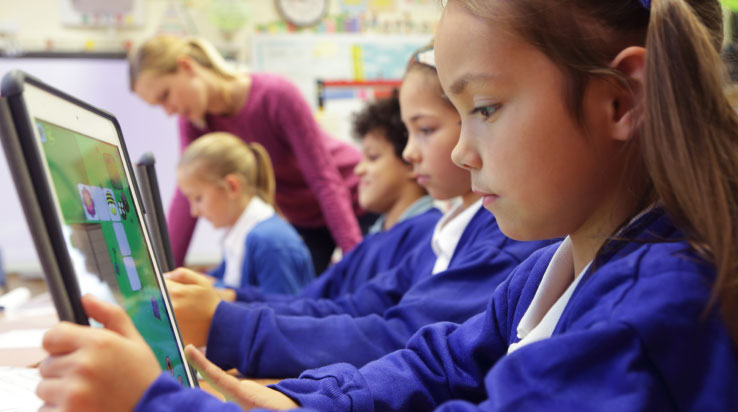 The internet plays an integral part in children and young people's lives. And while numerous benefits come with exploring this digital world, there are also several risks.
Being online has been especially important for young people in the last few years. As schools closed and social distancing measures were implemented, the internet allowed them to continue with their studies while giving them access to a whole variety of apps and games to help them stay connected with friends.
Keeping children safe online, especially in a school context, is crucial. Schools must protect children from content, contact, and conduct related risks online, but recently, a fourth category has been added: commerce. This requires schools to put risk mitigations in place to protect students from gambling and phishing related risks
According to the Department for Education's statutory guidance for 'Keeping children safe in education', the extent of issues classified within online safety is considerable. Examples of the four categories are:
content: being exposed to illegal, inappropriate or harmful content, for example: pornography, fake news, racism, misogyny, self-harm, suicide, anti-Semitism, radicalisation and extremism
contact: being subjected to harmful online interaction with other users; for example: peer to peer pressure, commercial advertising and adults posing as children or young adults with the intention to groom or exploit them for sexual, criminal, financial or other purposes'
conduct: personal online behaviour that increases the likelihood of, or causes, harm; for example, making, sending and receiving explicit images (e.g. consensual and non-consensual sharing of nudes and semi-nudes and/or pornography, sharing other explicit images and online bullying; and
commerce: risks such as online gambling, inappropriate advertising, phishing and or financial scams. If you feel your pupils, students or staff are at risk, please report it to the Anti-Phishing Working Group
Schools need to adopt a risk mitigation approach to managing online risks. This includes ensuring that they have the right policies and practices in place; robust infrastructure including filtering and monitoring, high quality and effective education and training for staff, students, and parents. Finally, they need to ensure that this is all reviewed and updated.
What do you need to think about?
The effectiveness of your policies
The level of understanding and awareness about your procedures
The quality of your training and support
Your interactions and engagement with parents and carers
Your curriculum and your approach with students
Your effectiveness in managing incidents
The effectiveness of your approach
Step 1 - Understand the context and risks
Audit your students and staff
Find out what the real risks are
Consider your context – are you delivering learning remotely? Do you have BYOD? What age are your students?
Ensure that you are complying with relevant legislation
Have you cross referenced what 'needs' to be in place with what children and parents are worried about?
Step 2 - Stress test your policies
Revisit your policies – does your safeguarding and child protection policy include online risks?
Use a potential real-life incident to stress test your procedures. Do they work? Is there anything extra you need to include, e.g. reporting and removal of imagery online?
Have you thought about all of the online risks and have appropriate sanctions in place related to online risks?
If there are gaps, ensure that you develop new policies
Step 3 - Ensure that you have the right technological solution in place
Consider your filtering and monitoring needs
Do you need to monitor interactions for online learning?
Who will review the interactions, and do you have an effective triaging system in place?
Is your DSL overseeing the technical approach?
Step 4 - Ensure that there is an effective education and training plan for students, teachers and parents and carers
Are teachers regularly educated on online safety issues?
Do they know what to do and how to respond?
Do you offer a balanced and age-appropriate curriculum for students?
Do you measure impact?
Have you surveyed parents about what they are worried about in the online world?
Do you understand how to engage with them effectively?
Are you measuring the impact of your engagement with parents?
Step 5 - Regularly review that your approach is working
Conduct at least annual audits on students and staff re the risks
Measure the impact of your approach
Keep up to date with emerging risks
Adapt the approach as appropriate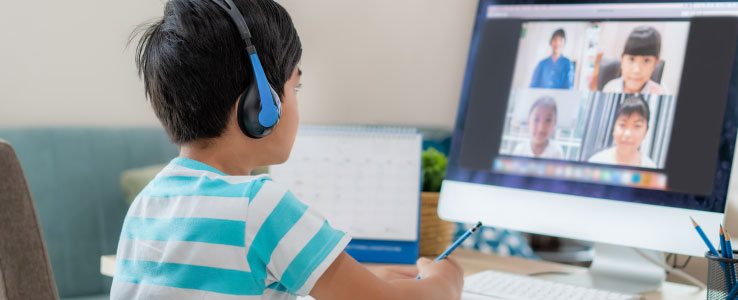 Safer Internet Day 2022 will be celebrated on 8th February with the theme 'All fun and games? Exploring respect and relationships online'.
From gaming and chat, to streaming and video, young people are shaping the interactive entertainment spaces they are a part of. Safer Internet Day 2022 celebrates young people's role in creating a safer internet, whether that is whilst gaming and creating content, or interacting with their friends and peers.
You can download your resources from the Safer Internet Day website
RM provides user-friendly internet content filtering as part of our broadband packages for MATs and individual schools. To find out how we can help you protect your pupils from unsafe content, contact us now.