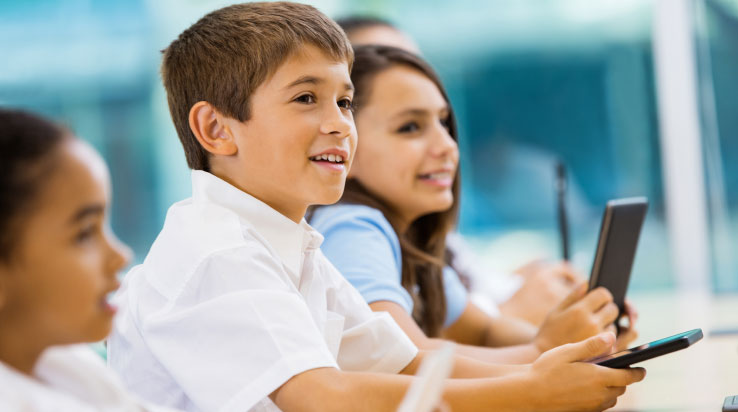 As part of the Government's levelling up agenda, the Trust Capacity Fund (TCaF) is an £86 million funding initiative available to single school and multi school trusts to strengthen central capacity for growth. This includes support for established trusts to take on underperforming schools in areas with a higher demand for education investment.
In support of the Department for Education's white paper published earlier this year (Opportunity for all: strong schools with great teachers for your child), the fund demonstrates commitment to academisation – where every school will join a trust by 2030 to ensure every child receives a best-in-class education in the UK.
Who is eligible to apply?
All local authority maintained schools and academy trusts in England can apply so long as they are considered by the Education and Skills Funding Agency to be of sound financial health and can demonstrate a record of driving improvement in school standards through Ofsted ratings and inspections.
TCaF is split into two funding strands. The trust will prioritise applications from trusts taking on underperforming schools in the areas of highest need across both strands.
Strand A is for projects where a trust will take on one or more schools with an 'inadequate' or 'requires improvement' Ofsted rating. The minimum grant value starts from £50,000, with the maximum value capped at £310,000.
Strand B is for all other trust capacity building projects, with the minimum funding allowance starting at £50,000 and the maximum £100,000.
Schools or trusts with a 'Financial Notice to Improve' are not eligible to apply. To check if you can apply, use the eligibility checker.
What type of projects and activities will the Trust Capacity Fund support?
Your application will be assessed via a competitive process. It must be linked to a clearly defined growth project that has been approved by a Regional Schools Commissioner (RSC) between 1st January 2022 and 30th June 2022. By 31st March 2024, your commitment will be to either acquire at least one new school into your trust or convert to academy status and acquire at least two new schools.
Eligible activities include implementing new central systems and processes for IT, Finance and HR (including specialist advice) to prepare to scale up, and training and professional development for staff. Also included is new staff provision within the central trust team, or relocation costs for deploying staff to a different region.
All activities funded by TCaF must commence no earlier than 1st April 2022 and complete by 31st March 2023. You must demonstrate that the activities you plan to undertake will strengthen your trust's central capacity.
When can I apply?
Time is of the essence! The application window opened on 1st April and will close on 30th June 2022.
You must complete and return your application form before the deadline.
Where can I access more information about the TCaF?
It is important to remember that you must be able to demonstrate that the majority of your schools are meeting standards through good or outstanding Ofsted ratings, or that you are driving improvement by enhancing the standards at the underperforming schools you have integrated into the trust.
The DfE has published lists of previous recipients of TCaF award funding and details of the Education Investment Areas and other places of higher need.
Why should I apply?
This is a great opportunity for schools and trusts to apply for funding to make real and long-term beneficial changes to trust-wide central support functions, better preparing trusts for future growth.
Make sure you check your eligibility now and submit your application no later than 30th June 2022.
Funding for the current window will come from up to £86 million in trust capacity funding committed in the schools white paper, available over the next three years. A new fund will allocate the remainder. The DfE will announce details in time. So if you have not been able to apply in this window, consider starting to plan now to give you a good chance of accessing funds in future application rounds.