This article was originally published in the Autumn 2022 edition of the Independent Schools' Bursars Association (ISBA) termly magazine, "The Bursar's Review", issued 21 October 2022, and is reproduced with the kind permission of ISBA.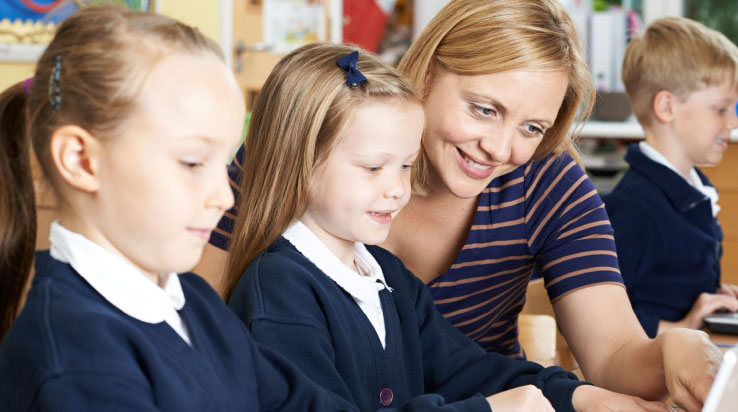 New research jointly commissioned by ISBA and edTech provider, RM plc, suggests that many independent schools are spending a lot of money on technology for their schools but are not entirely happy with their return from that investment.
Earlier this year, bursars, heads of IT, and academic directors from independent schools across the UK contributed to a research study looking at current attitudes to technology. The survey was undertaken by independent research agency, C3 Education, on behalf of ISBA and RM plc as a follow-up to a similar piece of work in 2018. Here, Simon Carter shares his take on some of the findings from the study and what it could mean for your school.
As I turned each page in the research debrief, something hit me right between the eyes. Quite simply – despite a four-year gap since these questions were last asked – not to mention a pandemic in the middle forcing many schools to rely on their IT in ways they never had before – the views of the leadership of many of our independent schools towards technology have changed very little and, in some cases, has gone backwards. The one thing that has not gone backwards, however, is the amount of money that independent schools spend on technology – and therein lies the issue.
The first thing to note is that bursars' perception of the reliability of the IT in their school has seen no improvement over this period, with just 38 percent able to say it is "very reliable", similar to the 35 percent in 2018. Perhaps more concerning is the view that many academic heads remain as worried about their online safeguarding precautions as they were in 2018 (56 percent are confident versus 52 percent in 2018), with less than a third (29 percent) confident their school could deal with a cyber-attack (down from 41 percent in 2018).
Bursars see no improvement in IT reliability
| | Not reliable | Somewhat reliable | Very reliable |
| --- | --- | --- | --- |
| Bursar | 12% | 50% | 38% |
| Director of IT | 7% | 38% | 55% |
| Head of Academic | 23% | 41% | 36% |
IT still not supporting teaching strategy
| | Not reliable (0-6) |
| --- | --- |
| Very supportive | |
| Somewhat supportive | |
| Not at all, or little support | |
Getting less for more?
Yet if we then look at how much independent schools are spending on technology, it is clear there is a mismatch. The research suggests that schools in the independent sector spend around £129k a year on IT equipment and licences (an annual increase of around nine percent on the £95k reported in 2018) – equivalent to £276 per pupil (versus £205 in 2018). When compared with industry averages in the state sector1, this is about a third more (state primary schools spend around £21k and secondary schools c.£89k per annum).
This seems a hefty investment that is clearly not producing the quality of outcome that one should expect.

40 percent of independent schools in the survey claim to have suffered a connectivity outage in the past year that has affected their ability to teach.
Elsewhere, 54 percent of bursars – and the same proportion of heads of IT (54 percent) – believe that a greater use of cloud-based technology will not save them money – a finding that seems to go against that which those who work in the technology sector would expect to hear.
For example, in many sectors of society we are seeing technology helping organisations to do what they have always done quicker, faster and more efficiently. Yet this survey suggests that only a quarter of independent schools always use collaborative software (MS Teams/Google Classroom), with a similar number saying they rarely/never use it; and just seven percent believe their parental communications are effective (a fall from 13 percent in 2018), yet collaboration and communication are two tasks where technology can help. It also reveals that 16 percent of bursars and 22 percent of IT heads admit that their school has not expanded its IT systems in the past two years.
Definite dichotomy
Looking deeper into the survey, there appears to be a definite dichotomy in the way that many independent schools think about technology. Only a quarter of teachers claim to be fully aware of their school's IT strategy (with one in five saying that they are not aware at all), and an eye-watering third (32 percent) state that they do not believe that their school's IT strategy supports teaching and learning.
Once again, this is at odds with most other parts of society (and even other parts of the education sector) where technology has become central to most (school) business strategies. The reason? Well, one is the simple acceptance from academic leaders that they have less access to technology training (CPD) than they did in 2018 (23 percent versus 26 percent in 2018) and, as educators, we all know that learning opens the eyes to the art of the possible.
This same underlying issue appears to follow through in terms of ambitions. No matter what the driver is – cost, flexibility, security, sustainability – the vast majority of organisations are moving their technology to the cloud. Yet this survey finds that a quarter (22 percent) of those surveyed do not expect to have their IT in the cloud 10 years from now, even with governments, regulators and sector specialists pointing in this direction.
The research also found that pupil access to devices is unchanged in the past four years, 77 percent have access to a computing device today versus 76 percent in 2018, with 44 percent of bursars believing they will still not have 1-2-1 devices in classrooms by 2032.

At a time where schools are preparing pupils for a career that will involve digital tools and connectivity, it is surprising that 26 percent of bursars (and 31 percent of heads of IT) do not believe they will have universal wireless connectivity across their school 10 years from now.
Given that access to the internet has become as almost essential as water and electricity today, some may look at this as being a worryingly long way off, not least given the pandemic showed how technology proved the lifeblood for schools to maintain teaching and learning during a time of great upheaval.
Takeaways for independent schools
There are so many ways to look at this report. Being an optimist, it suggests that the opportunities for our independent schools are huge, though it does imply a mindset change at the very top. Technology is here, and it is here to stay.
Those schools that are at the vanguard of their technology journey are those where there is a leadership team that 'gets it' – a head or similarly positioned person who recognises the opportunity that comes with good technology – someone who can sell that idea to governors, parents, colleagues and pupils, and is then determined to follow that through to implementation.
With that first, critical step taken there are many ways to go from there. You could target your in-house team to make it happen; or you could look at whether there are third-party IT providers who could take you on this journey; or maybe you could consider a hybrid option that brings in experts who have implemented this sort of digital transformation for similar schools to yours, working alongside your own team to deliver the best outcome.
Whichever approach you take, there is plenty of evidence that bursars are not getting what they should from the technology they have, governors are not seeing the step-change in teaching and learning that they would expect, and pupils are not getting the life opportunities that this level of investment should be delivering for them.
Any investment needs to be part of a clear strategy with desired outcomes listed. Look at how exactly technology can improve classroom learning and teaching, who needs to be onboard to make it a success, and what training is needed. It's not an easy path, but independent schools will reap the rewards when done correctly.
More findings from the research

School IT systems have expanded apace – more than half of respondents (52 percent) felt that the implementation and use had advanced by two years or more, than if the period of school disruption during the pandemic hadn't taken place.

Over the past four years there has been an improvement in how teachers view their school's IT strategy, but 20 percent say they feel very vague about it or have absolutely no awareness of it and, in 2022, only a fifth of teachers are using the latest technology available to them regularly.

More than a third of schools reported an increase in external threats over the past two years (25 percent of prep schools and 48 percent of senior schools). It could be that this reported increase suggests improvements in awareness and monitoring, but although IT teams can help keep to keep systems secure, 10 percent of bursars say their confidence is waning and they report concerns that high levels of technology use actually raises their concerns over cybersecurity.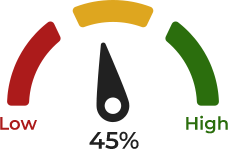 Many heads (45 percent) said that they have 'low confidence' in their teachers' ability to enhance learning outcomes by using their existing IT skills. Although a quarter of academic staff say that they always have access to CPD, the same number say this is rarely or never the case.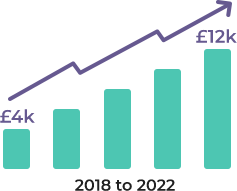 63 percent of schools who took part in the research said that they are likely to make CPD for teaching staff a central part of their IT strategy, evidenced by a reported uplift on teacher CPD and training from £4k in 2018 to £12k in 2022.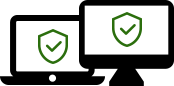 IT directors report near universal use of age-appropriate filtering and content monitoring, (80 percent report that they are compliant with DfE statutory guidance) but a quarter of schools are still to implement proactive monitoring with alerting functionality.