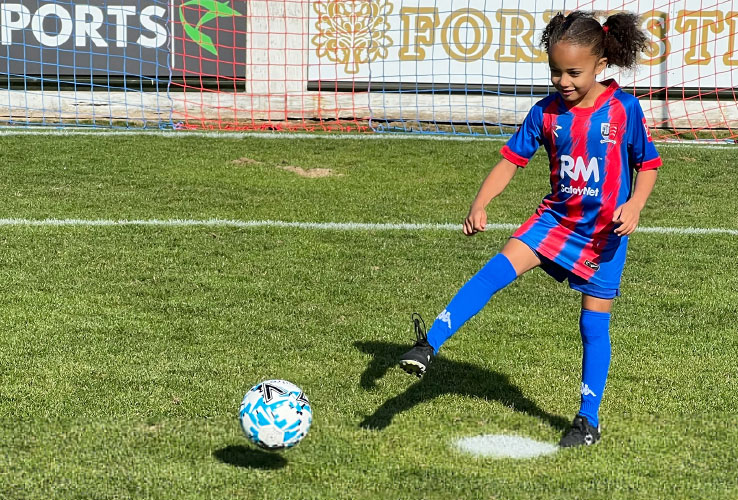 For 50 years RM has been working with schools, academy trusts and local communities to help improve educational outcomes for all. During this period, the role that technology plays within our education system has changed. Not least with respect to keeping people – especially children – safe online.
Sadly there are people who wish to take advantage of those using the digital world to learn. It is the reason why we developed the RM SafetyNet filtering product, and this weekend we are "kicking off" our RM SafetyNet-sponsored partnership with Maldon and Tiptree Pumas – a local Essex community football team of under eights.
With the constant use of technology, we all must protect children to the best of our abilities. This is true whether you are a teacher, a parent, or even a business like RM. RM SafetyNet automatically blocks illegal websites and alerts schools of attempted access to harmful content. Alongside this – as it is a cloud-based service – it updates its blocked list automatically using resources based on input from the Internet Watch Foundation, the Home Office, the Counter Terrorist list, and security intelligence, making it even safer.
Taking children's online safety seriously is critical for us all, but we know it's not easy. It's why we're here to educate and support others – to collectively make the internet a safer place for everyone. Our association with Maldon and Tiptree Football Club is one small way to get this message out to a wider audience.
Why has RM chosen to sponsor an Essex football club specifically?
RM has been supporting schools and educational establishments around the world – but especially in the UK – for 50 years. As a purpose-led company, we are committed to enriching the lives of learners, and we recognise the vital role we play in communities such as Maldon and Tiptree in Essex, appealing to different groups in a variety of communities.
Maldon and Tiptree Football Club approached us earlier this year about a potential tie-up between their community and our business goals, and the two aligned. If this proves a success, we may expand it to other community sporting groups.
What is RM hoping to achieve with this 12-month sponsorship?
That is one of the things that we intend to test, but in essence we are hoping to encourage people in this local community to ask, "what is RM SafetyNet?", and from that build an understanding of the issue that our solution is seeking to close – both directly in the community, but also across the wider media and especially social media. We also see it as something that our employees can get behind.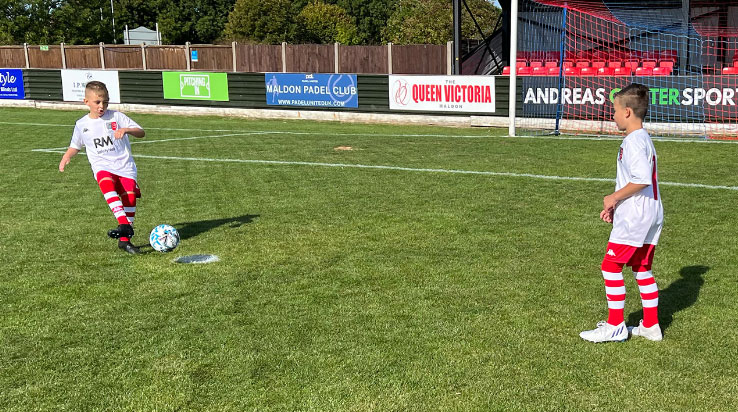 What is 'RM SafetyNet'?
Schools, pupils, and parents need to keep up to date with the evolving digital world. Allowing young minds to explore, learn from and respect the internet whilst shielding them from harmful or inappropriate influences. To do so requires a robust yet flexible solution.
RM SafetyNet provides user-friendly safeguarding to protect school communities online. It is an internet filtering product that provides peace of mind, compliance, and minimum management without the risk of over-blocking children's activity.
By default, illegal websites are blocked by RM SafetyNet based on input from the Internet Watch Foundation, the Home Office, the Counter Terrorist list, and security intelligence, including radicalisation content. Our technology safeguards devices brought into school when they're connected to the network, with school technology teams able to add their own filtering preferences and adjust access for different users.
Alerts can be set up to notify a school of attempted access to harmful or sensitive content. As the product is cloud-based, their systems will update automatically.
Who is RM's main target for RM SafetyNet?
RM works directly with schools and academy trusts. This product works well with any school community. It may also be a valuable asset for parents to keep their children safe when going online at home, and we are experimenting with a possible at home software similar to RM SafetyNet.
Why is this a good opportunity for RM?
From our early days in the early 1970s, RM has been a pioneer in finding ways to improve educational outcomes by harnessing technology. We were one of the first companies to manufacture computers solely for the education market, and schools now look to RM for advice, guidance, expertise and support to realise the benefits that technology can bring for them.
Our shirt sponsorship of Malden and Tiptree Under 8 Pumas is a great way to demonstrate our commitment to local communities, and to bring to the attention of all the importance of online safety through one of the leading products on the market.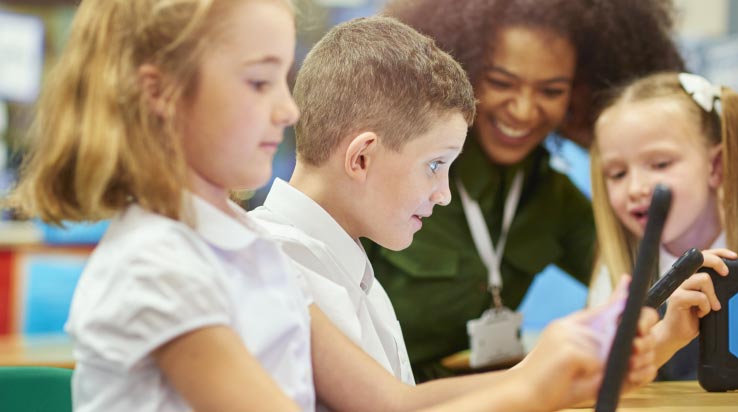 Is RM looking at any other ways to promote the importance of online safety?
Earlier this year, RM commissioned independent research – the Keeping Children Safe Online report – that looked at how parents and school staff viewed online safety, who has the greater influence in keeping children safe online, and where the gaps lie. This piece of work found that whilst school staff feel that the school (43%) and parents (40%) are equally important in influencing online safety amongst pupils, parents believe this is primarily the responsibility of their child's school (with 43% feeling that schools were extremely important compared to 23% that rated their own influence as highly).
This divergence is a concern and could lead to a worrying gap if schools expect the parents to take responsibility for ensuring their children are aware of the risks of going online, when the parents are oblivious of this expectation, expecting the school to take a much more active role.
That is why RM has developed products like RM SafetyNet. It is why employees at RM constantly talk about it with their school customers, and it is why we encourage the debate in the media and especially on social media. It's a critical issue in our internet-enabled society and RM – as a leader in education technology – has an obligation to ensure that everyone can benefit from the advantages that technology brings in as safe a way as possible.