Stirling Court Hotel, Stirling
Monday 27th March 2017
It was my first experience and one I will hope to repeat. The sessions I attended were excellent... The quality of speaker always makes such a difference
Exhibitors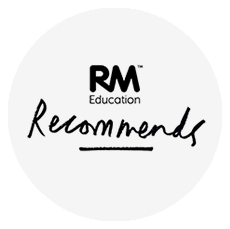 RM Recommends Hardware
Visit our stand to find out more about our brand new student range of devices. As usual we're also running a prize draw survey to find out more about your hardware needs, issues and concerns and to give you a chance to win a brand new HP Chromebook 13!
RM Easimaths
RM Easimaths is designed to help your children with their maths. It sounds simple because it is! RM Easimaths is built on RM Maths software that's already used and proven by thousands of UK primary schools to help children improve their maths.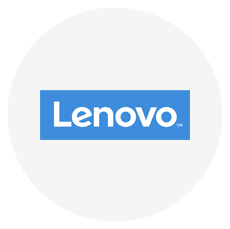 Lenovo
Lenovo develops, manufactures and markets legendary Think branded commercial desktops and laptops well as servers, workstations and a family of mobile internet devices, including tablets and smart phones.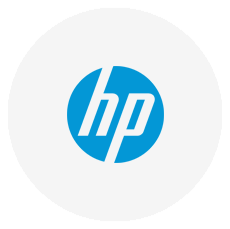 HP
HP designs and builds learning devices that can survive in the classroom and beyond. From Science, Technology, Engineering, and Maths (STEM) to the Humanities, from administrators to teachers, HP Education solutions maximise learning and create meaningful outcomes.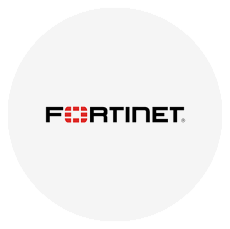 Fortinet
Fortinet is the largest provider of wireless networks to education customers in the UK & Ireland. Over 4,300 Schools, Colleges, Academies and Independent Schools have selected Fortinet (formally Meru Networks) to provide reliable, robust and secure wireless infrastructure, to enable high density mobile learning and BYOD environments.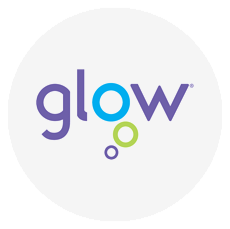 Glow Support
Come along and meet our Education and Technical consultants and learn more about how to create a great learning experience using Glow and digital learning approaches and resources in your classroom and school.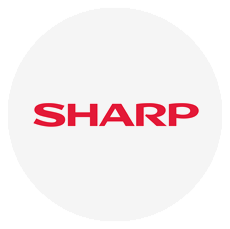 Sharp
Sharp Business Systems UK Plc offers a comprehensive portfolio of award-winning document management, display and IT solutions to help organisations optimise the way they engage with information. Our vision is to transform the way its customers create, manage, visualise and share information, inspiring ideas from technology.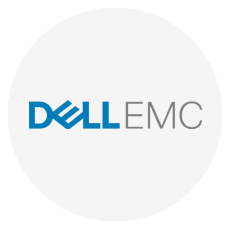 Dell
Dell EMC is a leading supplier of ICT infrastructure to schools in the UK and globally. We have a full portfolio to complement the products available from RM Education. Dell EMC provide "RM Recommends" systems to support high performance learning including servers, data storage and All in One PC systems.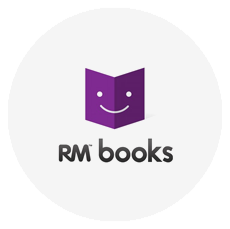 RM Books
RM Books, the leading UK whole-school ebook platform, is proven to help schools improve reading and literacy standards.
"Using ebooks increases boys' reading progress and makes them keener, more confident readers." National Literacy Trust.
New integration with Google Classroom and Firefly makes it easier than ever to set effective flipped homework.
Come along to the friendly Stirling seminar featuring three educational sessions designed for teaching practitioners in Scotland. You'll also have the opportunity to network with peers and RM experts. Come away from the day inspired with practical improvements you can make, using ICT in and outside of the classroom, whilst keeping your students safe.
Agenda
9:00 - 9:30


Arrival, coffee and networking
9:30 - 10:00


Welcome and introduction
10:00 - 11:00


Glow - your gateway to closing the attainment gap in literacy and numeracy

Read summary
11:00 - 11:30


Coffee and networking break

11:30 - 12:30


Online safety and security in schools
Further details TBA
12:30 - 13:30


Networking lunch
13:30 - 14:30


Digital learning in STEM lessons
Read summary
14:30 - 15:00


Closing session
Presenters
Mark House
Senior Product Manager, RM Education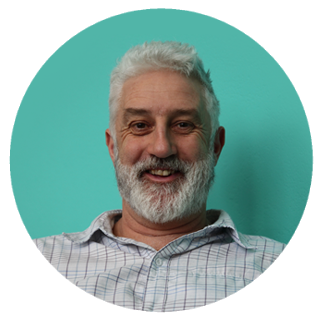 After over 25 years at the chalkface, Mark House is not perhaps the most obvious flag bearer for technology in education. Perhaps it was the incident with 9b3 and the laptop trolley, or the day the internet broke? Like many teachers the perennial false promise of a brighter digital future had become something to avoid at all costs. Through a few twists and turns, Mark became the unlikely strategic lead in his academy's desire to move to new ways of working. Mark now helps schools and academies across the UK to make a digital transformation. He is a Google Certified Trainer and Education Consultant at RM Education, specialising in digital change management for schools and academies.
back to top button