You've made the decision to attend BETT this week and want to make the most of every single minute, given that time out of school is precious and needs to be justified.
You would welcome some simple tips on making the most of your time at BETT, knowing that a little prep time up front will make your whole experience incredibly valuable, informative and inspiring - enabling you to easily apply the ideas when you return to school.
Terry Freedman's "17 Ways To Get The Best Out Of BETT" is a great place to start, from wearing comfortable shoes to visiting the most important stands first to ensure you make the most of your time [source: ICT in Education web site].
We've also spent time updating the RM Education stand [C60 & D60] to make it easier to find the products and solutions that interest you (browse our web site for further details: http://www.rm.com/bett):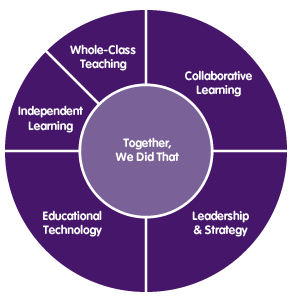 Education Technology Zone: See what Cloud computing means for schools and try it out for yourself with a free CC4 Anywhere trial.
Teaching & Learning Zones: Focussing on Whole Class, Collaborative and Independent learning, we've a wealth of new products and classroom furniture to engage your students.
Leadership & Strategy: Here you'll receive a personalised saving statement showing how much you could save on the cost of broadband, utilities, finance management and printing by switching to RM Education.
We've also got daily prize draws, free refreshments and educational and technical specialists who will spend time understanding your priorities and considering carefully what tips, advice and guidance they can offer.
P.S. If you'd like to escape the hustle and bustle of the main show, my colleagues will take you over to our conference lounge in Olympia 2 where you can continue the conversation in comfort.
Good luck with your visit to BETT, we look forward to seeing you at the RM Education stand.