'The rapidly changing structure of our educational landscape has dealt some serious challenges for Business Management professionals in the last 18 months. One of the most common complaints is the lack of vital information available to support serious decision making.'*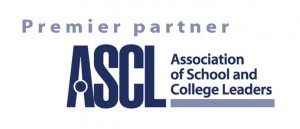 On May 17th, the ASCL 3rd annual Business Management Conference will see keynote presentations from national leaders providing some of that vital information, breakout workshop sessions focusing on a range of topical issues and time to network with other professionals. We're delighted, as an ASCL Premier partner, to be the headline sponsor of this essential event for Business Management professionals and will provide elements of that vital information as follows:
On The Stand: How can you make your budget work harder? Take the Budget Challenge!
Receive your school's personalised savings statement: take part in the budget challenge by visiting us at stand 22. Simply type in your school's postcode and you'll instantly receive a report showing how much money you could save on:
Broadband connectivity
Utilities
Printing
Management Information Systems (MIS)
In the Conference: The changing face of School MIS and how you can save money
The changing face of School MIS; how the new IMLS framework could save your school money. Part of the main conference programme, Nigel Rayner, RM Education Software Sales & Marketing Director, will shed new light on the latest IMLS framework. The session aims to answer four key questions:
What is the IMLS Framework?
Why has it been introduced?
How will it work?
What should I do to ensure my school benefits?
It will provide you with all the information that you need to ensure that your school derives the maximum benefit from the new IMLS Framework.
In the Workshop: Harnessing ICT to meet the changing needs of schools
This workshop will look at the implications of proposed changes in the delivery of the ICT curriculum and how schools and academies will address the changing technological landscape to ensure the diverse needs of both students and school leaders are delivered, taking account of the current fiscal climate. The session, to be delivered by Annette Quinn, RM Education Development Manager, will undoubtedly be thought-provoking and enjoyable for all who attend. Please email ASCL directly to register for this workshop.
*Source: Association of School and College Leaders' website