The next exciting release of RM Unify is here and with it some leaps forward in functionality and a number of bug squashes. We're pleased to let you know about the most exciting bits via this blog, the first of many from the RM Unify team. We've also created a comprehensive release note for those that want to dig into the detail.
1. Integrating existing Office 365 users

The ability to integrate existing Office 365 users (or 'Brownfield' as it is commonly known) is a major new piece of functionality that we've developed in response to popular demand from conversations and feedback via our Trello board. It adds a couple of really strong strings to RM Unify's bow because it can be utilised by customers that:
Have been using Office 365 separately to RM Unify, and have added users accounts that they would like to retain.
Have a specific preference over email addresses for their Office 365 accounts.
The functionality presents itself to RM Unify Administrators at the end of the Office 365 Installation Wizard that is accessed and used via the App Library when Office 365 is being installed as a tile for the first time. Watch this space as in future releases we'll be expanding this base functionality to allow for the integration of other RM and Third Party subscriptions such as RM Books and Google Apps for Education.
2. Google Apps for Education with RM Unify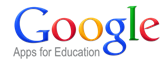 Those who are registered and follow our Trello board will know that we're rapidly adding third party and RM apps to RM Unify. We thought it worthy however to announce the arrival of Google Apps for Education, both due its significance and the fact that all RM Unify Premium customers are entitled to choose between connecting Google Apps or Office 365 as part of their package.
As with Office 365, this functionality allows users to connect their Google Apps subscription to RM Unify. In the first instance this means connecting a subscription and populating it with your RM Unify users as has been the case for Office 365 to date (or 'Greenfield' as it is commonly known), but in future releases we'll be introducing the ability to integrate existing users too.
Google Apps for Education itself offers a range of different tools that have led to the creation of a number of different tiles within RM Unify.
| | | | | |
| --- | --- | --- | --- | --- |
| | | | | |
| 10+ GB of storage, less spam, and mobile access. Gmail is email that's intuitive, efficient, and useful. | With Google's online calendar, it's easy to keep track of life's important events all in one place. | A way to store and organize contact information about the people you communicate with. | Welcome to Google Drive, the new home for Google Docs. Access everywhere and store files safely. | Thinking of creating a website? Google Sites is a free and easy way to create and share webpages. |
More information on Google Apps for Education can be found on the Google Apps website.
3. Introducing User Details to the Management Console
The Management Console is evolving to give RM Unify Administrators a greater insight in to the users they have within RM Unify. As of v1.20, RM Unify Administrators will be able to view details of the following for each user within RM Unify:
First Name
Last Name
Username
Role
Email Address