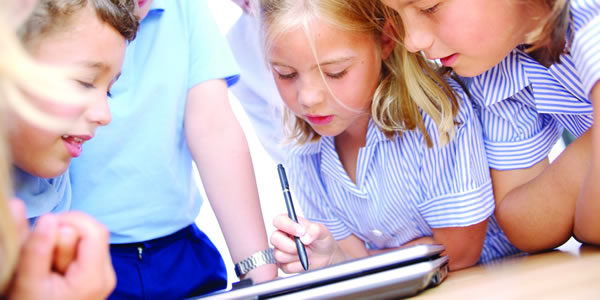 As part of E-Safety week, the RM offices in Abingdon were lucky enough to have a talk on E-Safety from PC Alan Earl, harm reduction officer at Avon and Somerset Constabulary.
He was also kind enough to let us film the event, so we've put the most important extracts on our Youtube account – all in a handy playlist.
He came in to advise RM on E-Safety Day 2013 – which took place on 5 February – and gave us some really useful internet safety tips! From the dangers faced by children using the internet to how the law affects teachers keeping their pupils safe, PC Earl covered everything you could possibly need to know about E-Safety.
He also covered schemes to introduce a digital literacy curriculum in schools in order to make teachers more aware of how they can stop cyber-bullying, and to encourage children to take responsibility for the information they put on the internet.
He even covered the 360degreesafe scheme, a tool which helps schools review their E-Safety strategy and develop an action plan.
And don't forget – if you want to make sure your school stays E-Safe, why not take a look at our range of CPD and E-PICT accredited courses?
We provide a range of solutions to help schools control their presence on the internet, and how the internet is used in your school – we even tackle cyberbullying.
So, if you've ever wondered how you can keep your pupils and/or kids safe while they're on the internet, check out the Youtube playlist and our training courses.