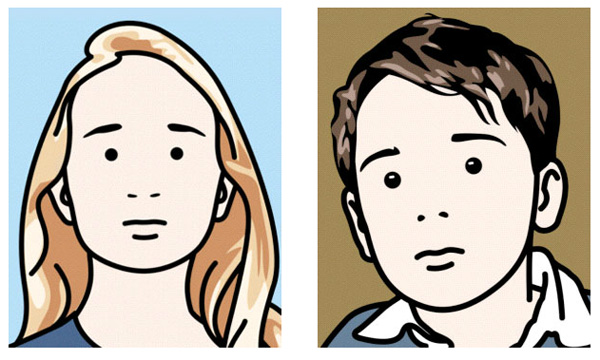 If you are using blogs with students, or other social media, it's usually recommended that they don't use real photographs of themselves. A fun alternative to a real photograph is to create a cartoon "avatar" to use instead. This lets the students have a visual representation of themselves, but without using their real image.
You could also use these images as characters in your lesson resources – add them to your interactive whiteboard presentations with speech bubbles to give lesson objectives or to ask questions/set challenges. Quite a few of these tools would also be good for creating characters to use as story starters.
Here are 10 websites that you can use to create fun avatars.
Mini Mizer - Lego Avatar This great little site lets you produce Lego figures. Try and make something that looks like you, or you can go off the wall and turn yourself into a ninja wizard. It's totally up to you.
BuiLD YouR WiLD SeLF This site allows you to create an avatar out of bits and pieces of humans and other animals – head, arms, legs, clothes, eyes, mouth, tail, wings, shells etc. Pick the parts you like and assemble them together. This site can also be used in Science lessons when looking at animal adaptation.
Mr. Picassohead Create a surrealist piece of work in the style of Picasso. Put your eyes and ears wherever you want! Art teachers will love this one.
Mii Avatar Generator If you have ever used a Nintendo Wii you'll be aware of the Mii avatars that they use. This website lets you create an avatar in the same style.
Clay Yourself Clay Yourself lets you create a version of yourself in virtual modelling clay. Lots of options to choose from.
ArtisanCam This site provides a quick way of producing a version of yourself that looks like its been hand drawn (see image at the top of this post for an example).
South park studio This site lets you turn yourself cartoon character in the style of the South Park television show
Lloyds TSB Me This lets you recreate yourself in the style of the animated characters from the Lloyds TSB banking adverts you might have seen on the TV (see below).
HeroMachine 2.5 Ever wanted to be a superhero? Well this site gives you the chance. As well as using as an avatar this would also be great as a part of a digital storytelling resource or story starter. Create a super hero then write about their adventures.
Ultimate Flash Face This tool looks very much like something the police would use to create a photofit.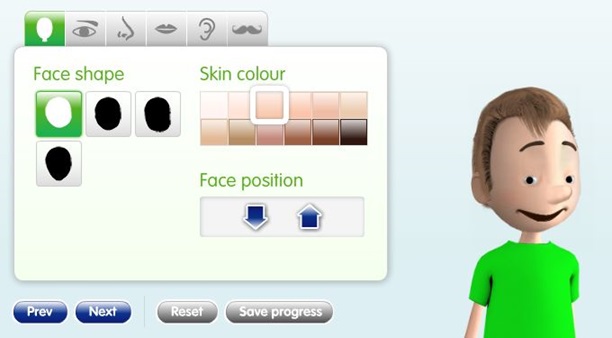 Some of these sites allow you to save the finished creation as a jpg for free. If not, then use the print screen button to copy the screen, paste into a paint program, crop and save as a jpg file. You could also use the Windows snipping tool if you have Windows 7 or 8 (or the Mac equivalent).
If you have any other favourite sites, let us know in the comments below.