The next release of RM Unify is here. This blog will fill you in on these changes, linked to a comprehensive release note as usual.
1. Integrating existing Google Apps users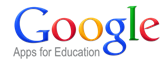 The ability to integrate existing Google Apps users (or 'Brownfield' as it is commonly known) is a major new piece of functionality that we've added in response to popular demand. The eagle eyed may notice that it utilises equivalent functionality to that added for Office 365 in v1.20, bringing parity between RM Unify's Microsoft and Google offering.
It adds a couple of really strong strings to RM Unify's bow because it can be utilised by customers that:
Have been using Google Apps separately to RM Unify, and have added users accounts that they would like to retain after configuring RM Unify.
Have a specific preference over email addresses for their Google Apps accounts.
2. Revisiting setup of Office 365 or Google Apps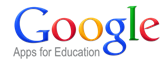 We've added the ability to revisit setup of Office 365 or Google Apps (i.e. the functionality can be used in both cases, maintaining parity in the RM Unify offering).This means that the installation and user matching process that was previously a 'one-time only process' can now be revisited with ease.
Be sure to look out for next month's release, which will see us introduce enhancements to the App Library that make it easy to explore the increasingly impressive selection of Apps available via RM Unify.