As of April 2014 there are a total of 3,850 sponsored and converted academies open in England. Of those, 2,779 are converted while 1,071 are sponsored academies.
And while over 50% of secondary schools are now academies compared to just over 10% of primary schools, the raw number of primary schools overtook the number of secondary schools that are academies in November 2013.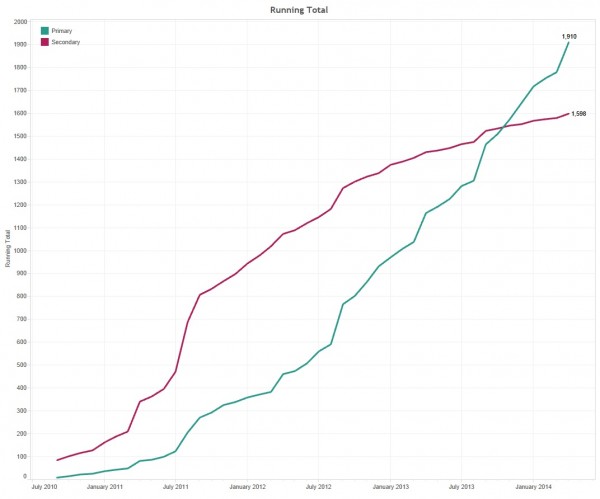 In addition to sponsored and converted academies, there are also 173 Free Schools now open, as well as 28 Studio Schools, and 17 University Technical Colleges (UTCs). This brings the total of all types of academies In England to over 4,000.
The majority of academies are located in the South of England, with over a thousand in the South West and South East alone. London on the other hand has the highest number of Free Schools, more than the entire North of England.

In terms of future openings, 233 sponsored academies are currently in development, and 716 additional schools have applied to become converted academies (of which 387 have already been approved). In addition, 121 further Free Schools have been approved, 33 further UTCs, and 18 further Studio Schools.