In the last of our series on using data to raise, monitor and prove attainment, we look at what Ofsted expects schools to be able to do with its data.
As far back as 2008, Ofsted was calling time on using 'hunches' and anecdotal evidence as the basis for decisions made by education professionals. Six years on and the level of sophistication Ofsted is looking for has moved on apace. Teachers and senior leaders are now expected to use data and data tools to know their school, to use that data to take action and prove its effectiveness by providing evidence that is also based on data.
The chances are you already know your school well and all that data will do is prove what you already know (although it will probably throw up a few surprises too!). But, there's a big difference between thinking and knowing and hard data is a fantastic tool to support your case when the inspectors ask you about your school improvement plan.
Here's our take on what Ofsted is looking for when it comes to school data: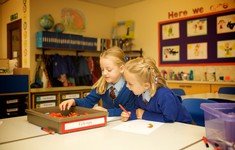 Progress is the key word – making sure all children are progressing at the same rate no matter what their background. You need to have the right data to prove this.
Being comfortable with data – all teachers and SLT need to know their data and be comfortable extracting and manipulating it.
Really using data – there's no point having all this amazing data if it's not going to be used to inform decisions and drive improvement. Ofsted wants to see evidence that it's data, not guesswork, that's behind your plans.
Data-driven interventions – using data to identify vulnerable groups so that interventions can be targeted correctly and then being able to evidence the impact of those interventions is absolutely key.
Pupil achievement – can you demonstrate that the gaps are narrowing between the performance of different groups of pupils, both in the school and in comparison to those of all pupils nationally*?
Behaviour – Ofsted will look at the extent to which the school ensures the systematic and consistent management of behaviour, pupils' attendance and punctuality at school in lessons*
Quality of leadership – school leaders will be expected to accurately evaluate the school's strengths and weaknesses and use their findings to promote school improvement* *Framework for School Inspection, Ofsted 2013
If you can demonstrate all this then then you are well on your way to 'outstanding'! If not, with good data, you'll be able to show a clear path towards improvement based on facts, not guesswork, and ultimately that's what Ofsted wants to see.
For more information on using data to raise, monitor and prove attainment, read the first four in this series of blogs or check out RM Education's REAL Magazine