In the third of our blog posts on using school data for raising, monitoring and proving attainment we look at how to get your data in shape so that it can help you track and monitor progress and attainment.
As schools are tasked with moving further towards measuring progress as well as attainment, now is the time to think about how you're going to track and monitor your students' progress. Hard data is required and some hard thinking is needed before your embark on your journey.
Crucially, you need a coherent approach to the overall process of recording data throughout your school. A few spreadsheets here, some tables there and some hard copies thrown in for good measure is going to make it very difficult to get an accurate picture of anything. At the outset you need to decide:
What data you are going to record?
Where are you going to put it?
How are you going to access it?
How will you ensure everyone knows what's required?
The five data questions you need to ask:
What have you got available through your MIS and what are the gaps?
What metrics are you going to use?
How do you want to set targets?
How often will you measure progress?
How do you want to show this information?
It's worth thinking about what your outputs will be. What's the end product going to look like for your school and who will see it? What do you want to be able to show? What data do you need to record and how do you need to be able to manipulate it to demonstrate this? For example, if you're making great strides in improving reading age, you need to define a data set that will show this. Similarly, if there is a known area of weakness you want to tackle, what data would help you to get to grips with it?
The whole child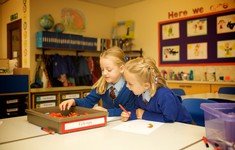 There is a renewed emphasis within schools on having the full picture of each child at your fingertips, so you can evidence that you know every child's data and can show how you are helping each individual reach their full potential. The new requirements from the Department for Education and Ofsted mean you need to know exactly where each child is in terms of their attainment and their progress, where they need to be and how they are going to get there.
It's at this point it starts to become clear that the trusty, humble spreadsheet probably isn't going to cut it. An Excel document simply won't enable you to make sense of all the metrics you have available, from attendance and behaviour, key stage assessments, marks and exams, to pupil premium, free school meals, English as an additional language, SEN, looked-after children, and More Able, Gifted and Talented. Good software can enable you to see all of an individual's data on one page so you can see at a glance everything you need to know. Beyond individuals, sophisticated software can help you define cohorts and view their data separately which makes it much easier to track progress and interventions. You can also very quickly extract the data in different ways to identify trends and spot anomalies.
Aiming high
Once all of your data is coherent, consistent and in one place you can start setting targets. Again, you need to decide which metrics will best suit your school and students. Some software packages include tracking grids where you can watch as the names of the students move along the grid towards their goal. This dynamic visualisation is where software pays dividends, it brings to life the progress students are making and it can be a really motivating (not to mention competitive!) for teaching staff. Some schools embrace this competitive element at the half-termly data sessions, with prizes for those making the most progress.
Whatever route you choose for tracking and monitoring, the key is in knowing what you are going to measure, how you are going to record it and consistency when recording data.
For more information on using data to raise, monitor and prove attainment, stay tuned to this series of blogs or check out RM Education's REAL Magazine