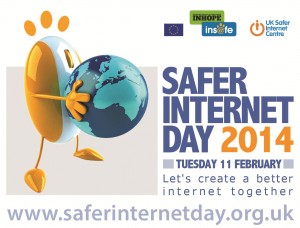 Your e-safety policy applies to all members of your learning environment, including staff, students/pupils, volunteers, parents/carers, visitors and community users; anyone who has access to and are users of school ICT systems and technologies, both in and out of school. All these users will be asked to read, understand and adhere to the policy, so it clearly follows that they should all be included in its creation. Being involved in the creation, evaluation, review and monitoring of the policy shares the responsibility and encourages ownership.
Consider your other policies – such as safeguarding, anti-bullying and behaviour policies – and ensure that your policy reflects these and vice versa. The people in your school involved in creating these policies should also be consulted when writing your e-safety policy.
Involvement in policy-making, planning, review and monitoring will lead to more realistic policies and plans, improving their implementation and ultimately making them more effective. Pupils especially are less likely to oppose the policy if they have been given the opportunity to contribute to it. These young people are frequent users of online technologies and may bring with them a wealth of ideas and experience of online situations and behaviours that you may not have considered or even heard of.
In order to be involved in policy making, all stakeholders will need to be informed of the risks involved when using online technologies. In this way, training, CPD and awareness-raising become a natural part of school life and also fulfil your obligations to fully inform your staff and pupils about the risks posed by inappropriate online behaviour. Try to get pupils involved in creating e-safety resources that can be used with their fellow pupils or even parents, sometimes a particularly difficult group to reach. In this way, pupils and parents will better understand that the policy is there to protect them, rather than being a set of rules to obey without knowing the reasoning behind it.
This is especially important for staff, as some of the rules surrounding social media, for example, may seem to them to be unnecessary or to be invading their personal life. Staff need a clear understanding of what they can, and can't, do online. There need to be clear guidelines about personal versus professional use of these technologies. When the risks of engaging with pupils and in some cases, parents on social networking sites are explained and discussed, then staff will be more open to supporting your school's policy around these technologies.
When creating your e-safety policy, be aware of presenting it in a tone and style that is appropriate to the intended audience. It may be necessary to develop several policies for different users within any one setting – for example, different documents for pupils, staff or those with particular communication needs. Again, it would be useful to have input from each group to ensure that the final document meets their needs and can be fully understood.
Having input from different groups can also help you to define how engagement with online technologies will be monitored, and what sanctions should be imposed if the guidelines are breached. What are the penalties? Who will enforce them? And what can the school do prevent this happening? A collaborative approach can help to prevent challenges should e-safety incidents occur.
Above all, use the opportunities you have when engaging with your staff, pupils, parents etc. to promote the positive aspects of these wonderful technologies. The benefits far outweigh the negatives and everyone should be encouraged to embrace the online world in a positive way.
For some useful lesson plans and further considerations on your e-safety policy, download our free guide from www.rm.com/esafety