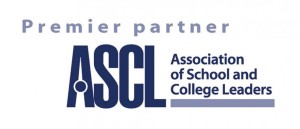 On 20-21 March, RM Education joined 1,000 school leaders, MPs, education experts and fascinating keynote speakers at the ASCL Annual Conference 2015.
Watch the highlights video of the conference:
The Association of School and College Leaders themed this conference on the subject of 'Trust to Transform' and the delegates spent two days focusing on the vital role that school leaders have to play in achieving our vision for 2020 of a self-improving system in which schools and colleges lead the transformation of our nation's educational system.
You can now watch all the keynotes on the ASCL website including Peter Kent (ASCL President), Tristram Hunt MP (Shadow Secretary of State for Education), Rt Hon Nicky Morgan MP (Secretary of State for Education) and Sean Harford (Ofsted National Director for Schools).
RM Education spoke to many delegates in the exhibition area encouraging them to consider how their e-safety strategy and ICT development plans will help facilitate the transformation that schools will inevitably need to consider in the future.