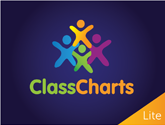 One of the key challenges facing any School Leadership Team is ensuring behaviour in lessons and around the school is of a good standard. The recent Ofsted focus on low level disruption highlights this as an important issue for schools.
The first and most important step towards tackling behaviour is to get a clear, whole school picture of what is happening in terms of groups of pupils, behaviour types and trends. This is often a difficult task because teachers do not always record behaviour incidents or make SLT aware of where the problems are. Once you have the data, you need to see where you need to focus. It is crucial to then get staff on board in terms of consistency & quickly dealing with behaviour incidents.
The amount of time that goes into dealing with behaviour incidents, chasing paperwork and compiling data is staggering if you are the lead staff member for behaviour.
One of the applications on the RM Unify platform is Class Charts. It is based around seating plans that display key data about pupils (e.g SEN, Reading age, Targets) and combines this with behaviour management.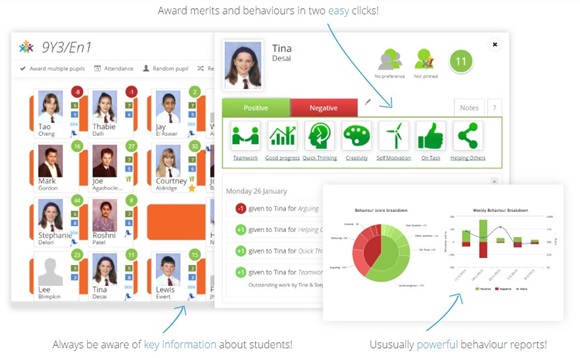 Why seating plans? The easy answer is that the latest research shows that teachers feel twice as effective in the classroom if they use a seating plan. The reasoning behind this is obvious; if a teacher is telling a pupil where to sit in their lesson then they are asserting their authority before the lesson even begins.
But Class Charts takes things further. Because the seating plans display key data about the pupils they empower teachers with the key information they need to pitch their lesson at the correct level.
But the REALLY clever thing about linking seating plans with behaviour management is that when a behaviour point is awarded to a pupil in Class Charts (SIMS writeback supported) the software also records which pupils were sitting nearby. This means that the software can identify how pupils are interacting and influencing each other in the classroom and at the click of a button a seating plan that is optimised for best behaviour can be created.
There are also some other great features in Class Charts that help School Leaders pinpoint and deal with behaviour issues:
The real time activity feed shows what is going on in the school minute by minute – perfect for staff who are "on call".
The behaviour reporting is very powerful and allows you very quickly get any type of report you may require.
There is an "intelligence events" engine that allows you to create rules to inform relevant staff of important behaviour incidents the instant they occur.
To find out more about Class Charts and RM Unify please email rmunify@rm.com or call us on0808 172 9525