Have you just started the Your Scotland competition? Here are some hints and tips on how to make the most of J2e during the competition!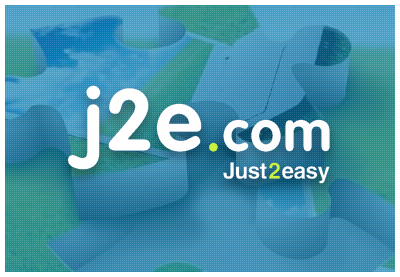 From 19th August-9th October, J2e will be made available to every school in Falkirk Council and Dundee City Council through their Glow Launch Pad for the Your Scotland competition.
Find out more about the Your Scotland competition.
Primary school pupils across these two Local Authorities have been tasked to identify and research a problem in Scotland (using BrainPOP) which they think may cause problems for their school or town over the next five years and come up with a solution to how they would solve the problem. Pupils will then use the J2e toolsuite, to create presentations or short animated videos to showcase their research, problem and proposed solutions, these will then be judged by RM Education before prizes are awarded to the winning 3 schools.
How to get started with the competition?
Your pupils have undergone their research phase and have identified the problem affecting their local community, pupils have created their solution to the problem and are ready to build their animated videos for the project…
What is J2e?
Just2Easy (J2e) is an online application available to you through your RM Unify or Glow Launch Pad. The Just2Easy toolsuite offers a range of flexible and creative tools which allow teachers and children to create content rich documents and videos online.
What should I use for the Your Scotland competition?
For the Your Scotland Competition we recommend using JIT or J2e to create your final project presentation.
JIT – a complete infant toolkit which encourages creativity in lessons through a colourful and pupil friendly interface.
Use the range of tools available within JIT (Write, Paint, Turtle, Chart, Pictogram and Animate) to create a mini e-potfolio. Using all of the tools within JIT, your competition teams can add a picture to some text on one page, then move on to an animated story on the next, for example.
Watch a short overview of JIT.
Alternatively make use of the range of tools available within J2e.
Watch a short overview of J2e.
Alternatively, you could use J2spotlight to create and edit animated movies of your research project.
Have a look at some examples of classes using J2spotlight to create a project.
All of this is online and accessed via your Glow Launch Pad.
How can you share my finished project?
When you have completed your presentation or animation, please upload it to J2Webby and email the URL to rmunify@rm.com. This will enter you into the competition and you will be in with a chance of winning one of the three Your Scotland Competition prizes.
The steps for uploading your project to J2Webby are very straightforward:-
Pupils create some work.
Click on the J2Webby button in j2e, JIT or j2spotlight.
Teacher clicks on the moderate tile on J2launch.
Then follow the link and click "Publish" on the blog work they want published.
Click on the j2Webby tile to go to the blog and select the appropriate class from the blog menu.
Click on the "view post" on the blog you are interested in.
Copy the unique url from the browser to get a direct link to that work.
This is all shown in detail in this video:- http://www.j2e.com/help/videos/howtoblog
If you have any questions on how to use J2e for the Your Scotland competition please email rmunify@rm.com