How confident are your teaching staff when it comes to using ICT?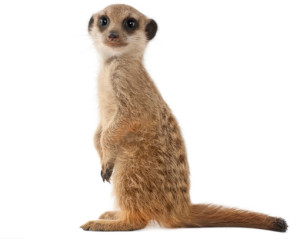 Do your teachers avoid planning lessons using ICT because it can't always be trusted?
Is your ICT seen as a hindrance rather than a valuable tool for delivering engaging lessons?
Do you have devices sat in a cupboard that teachers don't use because the opportunities they offer aren't valued?
Does your ICT team only deliver reactive support rather than proactive activity to minimise teaching interruptions?
If the answer to one or more of these questions is yes, then it may be time to swap your ICT gremlins for a meerkat!
Your ICT should be trusted, engaging, valued and proactive. If it isn't, then it might be time to compare the current ICT service you provide to your teachers and learners with those delivered to other highly effective schools.
Although we don't have a range of cuddly meerkat toys, or a spoof website for you to use, RM Education has experts ready and waiting to help you deliver the best possible opportunities for your students and understand how you can make small changes that could make a big difference to how trusted, engaging, valued and proactive your ICT is.
Contact the RM Flex team today at flex@rm.com or at www.rm.com/flex and you could be making a difference in September.