Learning in health and wellbeing ensures that children and young people develop the knowledge, understanding and skills which they need now and in the future. Learning in health and wellbeing ensures that children and young people develop the attributes which they need for mental, emotional, social and physical wellbeing now and in the future.
Learning through health and wellbeing enables children and young people to:
make informed decisions in order to improve their mental, emotional, social and physical wellbeing
experience challenge and enjoyment
experience positive aspects of healthy living and activity for themselves
apply their mental, emotional, social and physical skills to pursue a healthy lifestyle
make a successful move to the next stage of education or work
establish a pattern of health and wellbeing which will be sustained into adult life, and which will help to promote the health and wellbeing of the next generation of Scottish children.
It also enables some to perform at high levels in sport or prepare for careers within the health and leisure industries.
Within Glow there are lots of resources which can support pupils in health and wellbeing studies.
Pixton Comics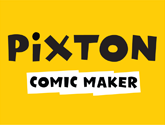 Pixton makes reading and writing fun by giving pupils the power to create expressive narratives in the familiar, graphical format of comics. Perfect for summarising a reading, applying vocabulary, re-enacting events, demonstrating comprehension, and explaining a concept.
Pixton Comics is a great way for pupils to visualise complex issues and explain topics which may otherwise be hard for them to understand.
BrainPOP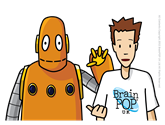 BrainPOP creates animated, educational content that captivates students, supports teachers, and adds excitement to lessons. In primary and secondary classrooms, on mobile devices, and at home, BrainPOP explains the world through animated videos, educational games, interactive quizzes, and online activities.
The vetted content provides a safe way for children to study new topics, and for teachers to illustrate complex curriculum concepts through front-of class and group/pair work, 1-2-1 support, and project based learning.
BrainPOP has lots of lesson plans and video resources specifically talking about health and wellbeing. The spotlight highlights topics from Addiction and Body Weight to Sleep and Cyberbullying.
PE Planning
Delivering high-quality teaching resources for primary school PE. PE Planning helps Primary Schools with physical education. It offers a unique lesson planning service by offering printable pre-loaded plans or the option to create bespoke plans. You can easily edit plans, change activities, add progression, include differentiation and access these plans from school, at home or even on the move.
Click View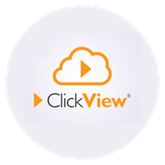 With different mobile devices, learning platforms and billions of videos available on sharing websites, getting the right video in front of your students can be challenging. ClickView have been focusing on one simple idea: making it easy for teachers to find and share curriculum-relevant videos with their students.
Our BYOD-friendly video platform combined with our Curriculum Libraries will help your school embrace video learning. ClickView includes 800 + curriculum-relevant educational titles, featuring exclusive content for English, mathematics, history and more; many of these titles cover issues of health and wellbeing.
How 2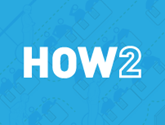 HOW2s are visual guides for teachers that turn essential research into everyday teaching. Evidence-based and online in your web browser, they come with a suite of tools to accelerate and share your learning. HOW2s support classroom management and cover issues of how to counteract bullying in the classroom.
epraise
Epraise is a school rewards system designed to motivate students by recognising the great things they do. Students are awarded praise points online, making things a lot quicker and easier than the traditional paper-based school reward systems. It's not just about saving time though – this system is packed with features such as leaderboards, achievements, milestones, certificates, the shop, draws and charitable donations which help make motivating students easy. There are also loads of tools integrated into epraise to help teachers, such as marksheets, homework tools and seating plans.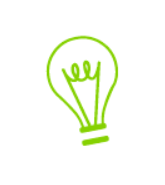 We have also created a range of creative lesson ideas which can be used to help explore topics of health and well-being in the classroom.
Take a look at www.rm.com/lessonideas to download your free creative lesson plans.