Just one teacher's hand acknowledged a previous visit to Bletchley Park when Dr Sue Black asked at our Tech 4 Change conference this July. On hearing her inspiring keynote, including insights into the Saving Bletchley campaign, we'd decided within a couple of hours to organise our own educational visit to inspire the next generation of code breakers from Hull.
Oh, and because we'd been joined by other schools and friends from Salford, we also pledged to collaborate to give our students opportunities to work with peers from another city on the day, too. That was Wednesday.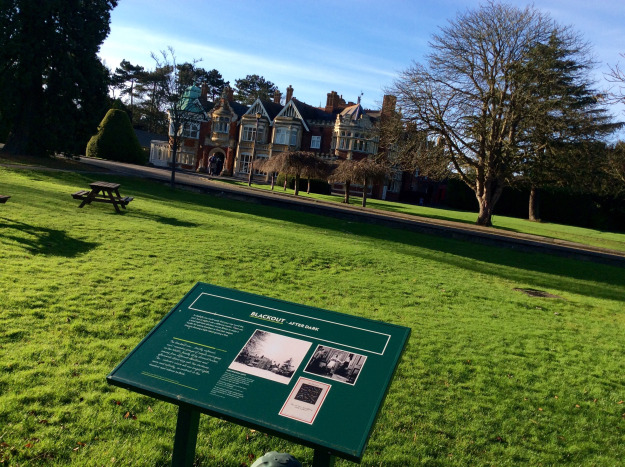 It's hard to believe that Bletchley Park held onto code breaking secrets and its instrumental part in the WW2 strategy until the 1980's. Some of our students had learnt about its significance through history or computing lessons; others through their interests outside of school. For some it was Benedict Cumberbatch's portrayal of Alan Turing in The Imitation Game film that had put Bletchley Park on their personal radar.
We chose the date intentionally to coincide with the bicentennial celebrations of Ada Lovelace's birth. Inspiring through computing role models often starts with an Ada starter from me, so the fact that Turing had turned to her work again whilst at Bletchley gave an opportunity to incorporate many angles with aspirational opportunities.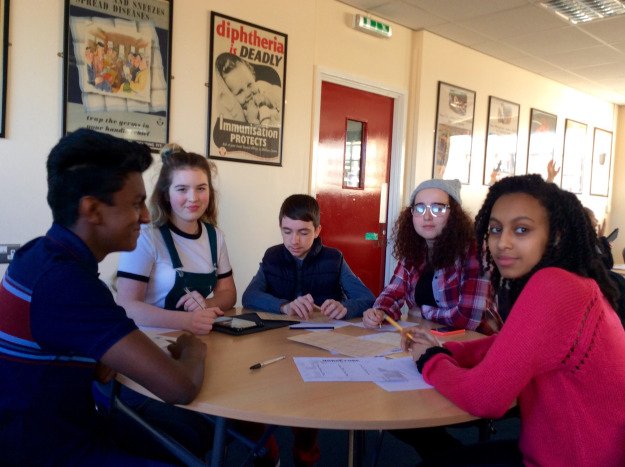 Supporting schools' computing curricula as a focus to impact on learning necessitates a priority on progression. That means with visits too, so this was very much a cross-curricular and whole school approach by the schools incorporating careers, maths, computing and a plan to take an historical context forward through innovation with future projects which gave capacity to raise aspirations and show real word scenarios.
For some that'll be designing and making wearable tech solutions for an intended audience, and all from the starting point of designing an algorithm to achieve a creative output. I knew already, but after spending a day with these students I now know for sure their potential and talents as collaborators, innovators and the capacity for some to be poetic scientists….the future's looking bright through STEM.
With 80 students and adults from All Hallows RC School (Salford), Malet Lambert and Winifred Holtby Academy, we worked together in numerous small groups to gain insights and learn over 3 sessions during the visit.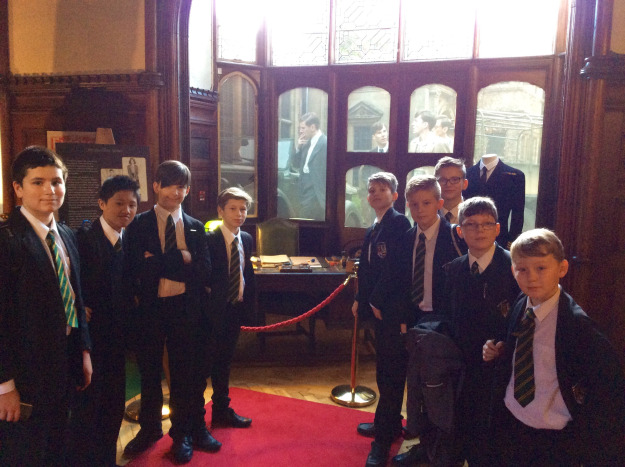 Our visit also gave a chance to see props and resources from the Imitation Game film and to become immersed in the era through multimedia and an exhibition.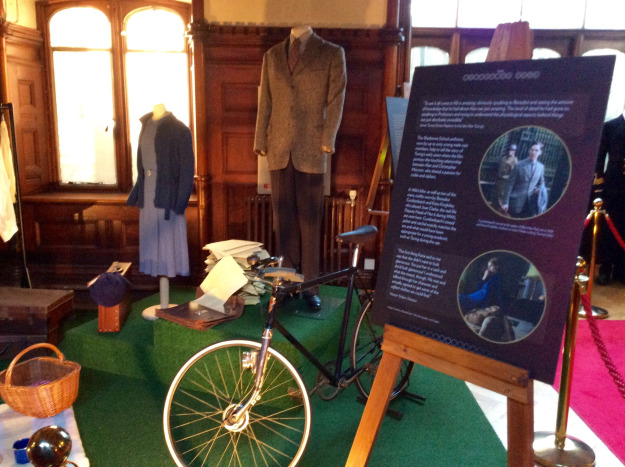 The image of the mansion house is iconic so to actually stand on the front step is a definite photo opportunity and it became apparent as a must-have selfie snap!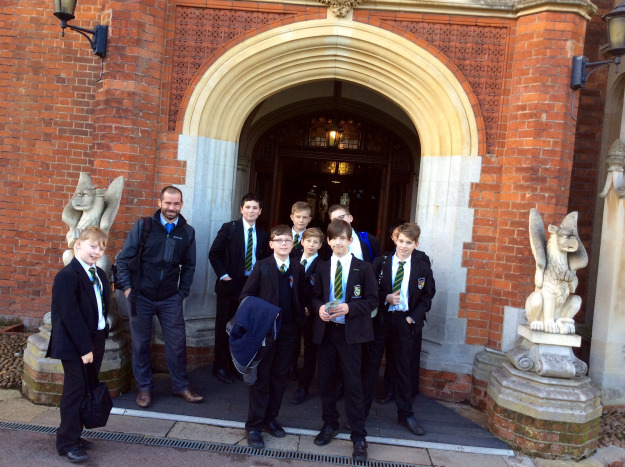 Through a tour of the grounds and buildings we learnt so much about the campaign and strategy during WW2. It was bombed, but that's another tale that we'll tell another day after Martin's fantastic storytelling style triggered numerous visualisations of what life was like during the period. Who worked there, how the shift patterns operated and how roles were distributed.
Coding, cipher, encryption, translation, iteration, monotony, accuracy, teamwork and transport all figured highly in the conversations and recounts. Asking students about their preferred role had they been dispatched to Bletchley in secrecy during the war, and actually had a choice, answers ranged from translation duties, hackers & decoders to motorbike code couriers. The latter being a favourite from the girls in our group who had raised an eyebrow initially at learning the number of women coders onsite throughout the years.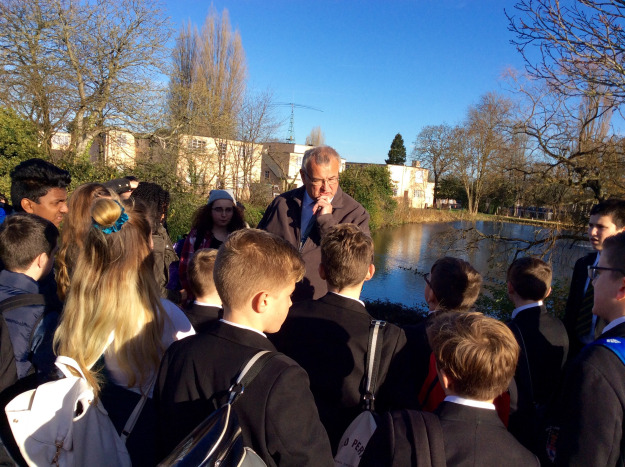 Our only tricky moment on the day came when we tried to get one of the teachers out of Hut 11. Bless, the chance to get up close to Turing's Bombe and crack Enigma was far too exciting and fascinating to leave!
While students learnt about solving problems, computer science, machines, designs and processes they were able to set their own Enigma coded messages for mates to crack. Or to challenge others virtually.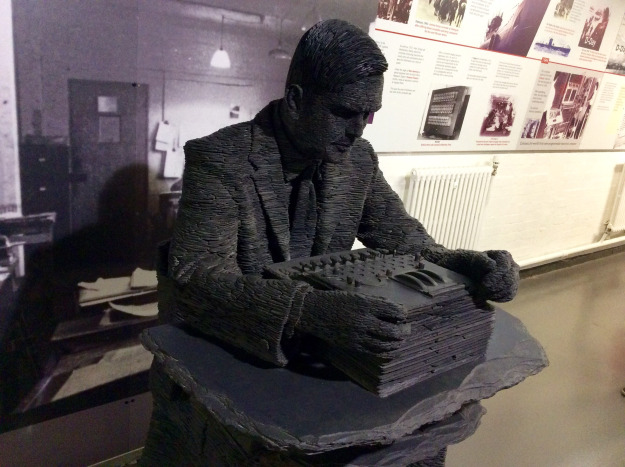 Questions about what'd happen now led to conversations about cyber security and opportunities for future scientists; more raised eyebrows from a group of students realising the opportunities and incentives available for this type of career path (yes, including a couple of girls studying GCSE computer science)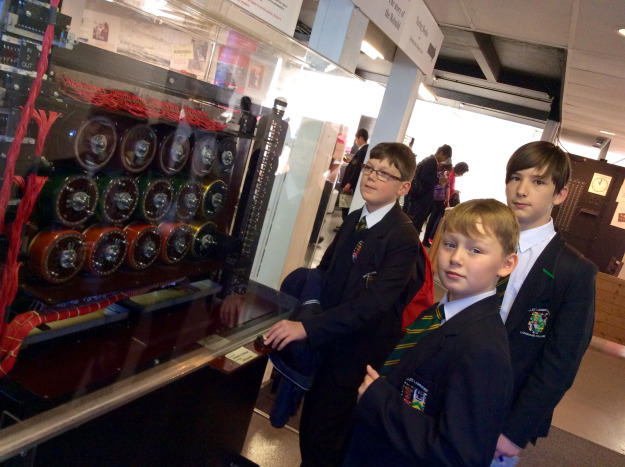 We also got an insight into the life of Alan Turing and learnt about his university rehearsals to his teddy bear audience!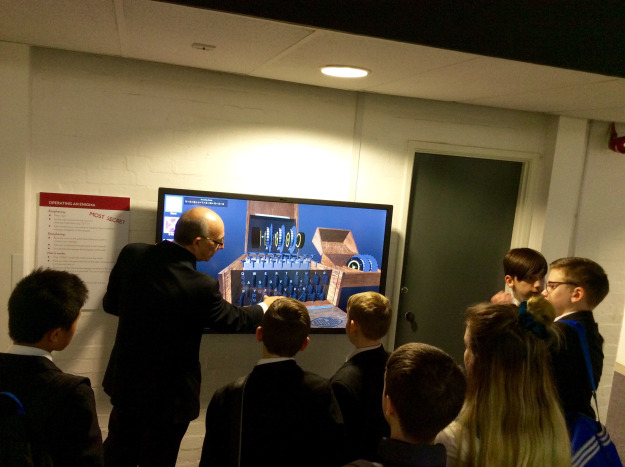 For our group the final challenge we faced was to crack Enigma and agree a strategy to get our battleships across the Atlantic safely. True teamwork to tackle the various stages involved and prove their ability to calmly solve problems and alter plans based on data collected.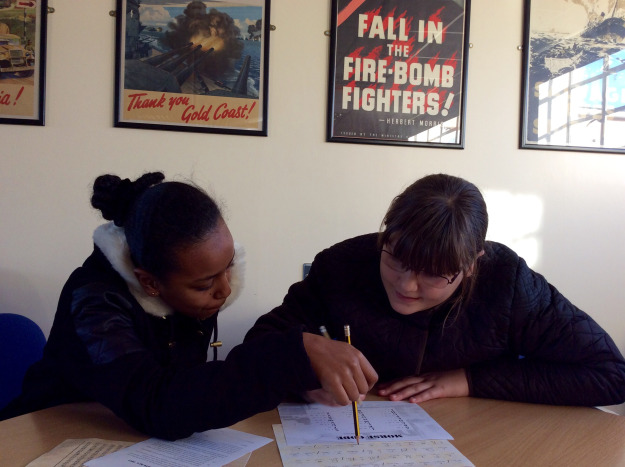 They cracked it and also took another photo opportunity alongside one of just a couple of working Enigma machines in the world.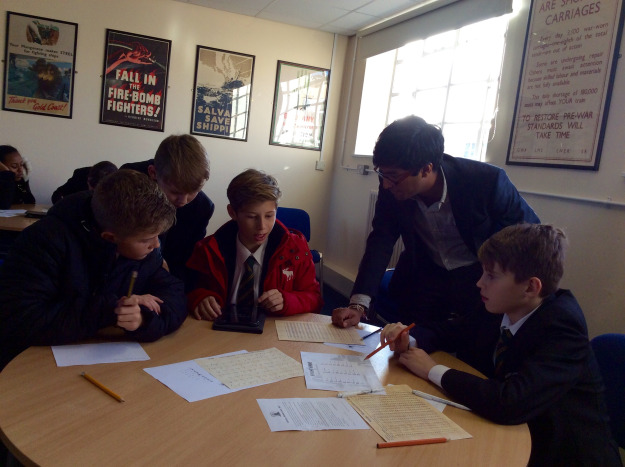 Photo gallery here which we'll populate with more images once downloaded; we were many groups!
An ambitious and impactful day which has hopefully sparked thoughts and aspirations for our students and added to our growing teacher network and examples of innovative and creative approaches.
Big thanks to Alison and the team at Bletchley for making the visit possible. Would we recommend it to other schools and educators thinking about the long journey past Milton Keynes? Absolutely! We want to return to see everything next time….no hesitations; it was #awesome.
And returning to the July conference, and that sentence from Sue that's still at the forefront of my mind when we're trying to offer opportunities for students:
"Follow your passions and change the world" 😄
About Claire
Claire Garside is a Senior Educator working with the RM Flex ICT Managed Services for the Hull and Salford BSF projects. Her role is to bring ICT to life in these schools and help the teachers and student feel engaged and inspired with creative uses of technology.