Pupil Premium was introduced in April 2011. In 2012–13 schools were allocated a total of £1.25 billion funding for children from low-income families who were eligible for free school meals, looked after children and those from families with parents in the Armed Forces.
Children from disadvantaged backgrounds are far less likely to get good GCSE results. Attainment statistics published in January 2014 show that in 2013 37.9% of pupils who qualified for free school meals got 5 GCSEs, including English and mathematics at A* to C, compared with 64.6% of pupils who do not qualify.
The government has committed itself to raising levels of achievement for all disadvantaged pupils and to close the gap between disadvantaged children and their peers. The government is also committed to ending child poverty by 2020 by helping disadvantaged children outside of school.
How do you decide what to spend your pupil premium funding on? How do you find the right tools for your pupils? How do you monitor the impact of your intervention? Read our guest blog post from Andy Hutt on some hints and tips of what the do with your pupil premium funding.
RM Unify contains a range of educational applications which are being widely used as pupil premium tools due to their reporting functionality and support for a wide range of abilities.
RM Easimaths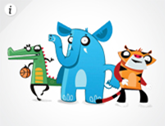 RM Easimaths is an online programme designed to help pupils make confident progress in mathematics. With over 12,000 exciting topics covering ages 4-12 it offers teachers an effective online tool with which to teach core maths skills in a safe, fun and engaging environment. RM Easimaths is available anywhere, anytime and on any device with an Internet connection. Built-in diagnostic tools automatically adjust the difficulty of the activities in response to pupils answers, enabling confident pupil progression.
RM Easimaths delivers meaningful and objective reports to assist teachers' lesson planning, targeting and early intervention. Finally, the most important part of RM Easimaths is that it is fun! Pupils earn certificates and stickers for their progression, regardless of their starting level, and with each successful activity pupils score points which unlock items in Flingaball, the fun, end-of-session game.
LiteracyPlanet

LiteracyPlanet is a comprehensive online programme for development of key literacy skills. For ages 4 – 15, it features 1,000s of interactive exercises for pre-reading, phonics, sight words, reading, spelling, vocabulary, comprehension, grammar and punctuation. Developed by educators and curriculum-aligned, LiteracyPlanet engages and motivates pupils through a fun and safe gamified learning environment. Pupils receive instant feedback, earn certificates and rewards, have their own customised avatar, and can interact with classmates through multi-player exercises.
Flexible for self-directed, personalised and differentiated learning, LiteracyPlanet offers teachers an automated student-guided mode, along with management and diagnostic tools to easily identify learning needs, monitor and record progress, assign tasks, and generate exercises from their own spelling lists.
Visit www.literacyplanet.co.uk for more details on the programme.
Infomentor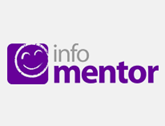 Infomentor is an innovative cloud-based framework for planning, assessing, tracking and reporting. Designed to reduce administration overheads, improve attainment and demonstrate broader aspects of pupil achievement.
It also includes a parent interface which gives parents/ carers an insight into what's being taught in school and when, access to resources to extend or support learning and the ability to communicate quickly with school.
IEP Writer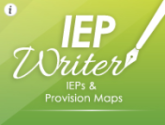 IEP Writer allows teachers to use statement banks and templates to rapidly create IEPs or Learning Plans. Writing IEPs or Learning Plans is an essential step towards supporting pupils with special or additional needs. They provide a concise summary of the issues faced by the child and the strategies schools put in place to address these. Our IEP Writer system provides a quick and easy way to write Learning Plans of any type and comes pre-packed with a large statement bank, written by experienced education professionals.
The strategic management of inclusion is becoming increasingly more important and IEP Writer offers an effective means of auditing, mapping, tracking and evaluating provisions applied to pupils or groups within your school.
Fiction Express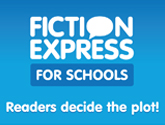 With a price tag of around a quarter of one pupil premium or less for an annual whole-school subscription, Fiction Express is a fantastic resource for encouraging reluctant readers. Exciting stories are published in gripping weekly chapters with cliffhanging endings to hook readers in. Children can vote each week to determine what happens next in the plot. The blog further enhances pupil engagement as children can actually have a 'conversation' with the authors, while the stories are being written. Three stories are published each half term for children of reading age 6+, 8+ and 10+. The ages of the stories' characters are never mentioned, so even the lowest-level stories can be read by older children reading below level. Weekly, comprehensive teacher resources complete the package.
To find out more about any of these applications please email rmunify@rm.com or call us on0808 172 9525.