It is not easy to miss the renewed focus on 'reading for pleasure' in government policy. The new National Curriculum for English, for example, places great emphasis on pupils developing 'an appreciation and a love of reading' at KS3 and being able to 'appreciate the depth and power of the English Literary heritage' at KS4. Ofsted too have consistently argued for it to have higher profile within the taught curriculum. The perennial concern about how to raise standards in reading remains current too.
While the link between reader engagement and reading attainment is hard to demonstrate in pure research terms, it probably looks something like this: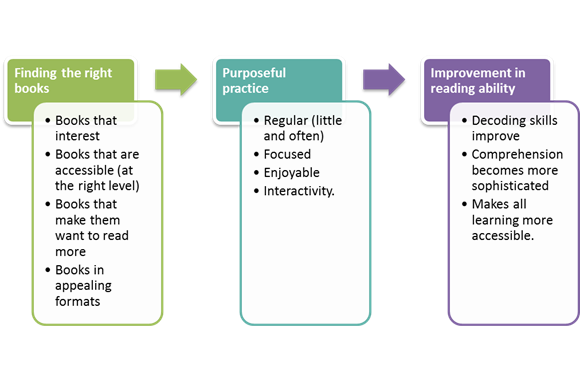 The key then, is getting young people hooked on reading – getting them to experience the pleasure to be had from a book and wanting to repeat that experience often enough to become more skilled at it. Easier said than done!
The good news is that RM Unify can help. RM Books contains an exceptional range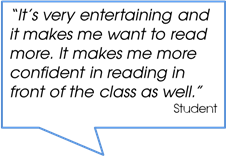 of fiction and non-fiction e-books, including titles that will engage boys in particular (traditionally more reluctant than girls) and Hi-Lo books so that ability is not a barrier to engagement. The ebook format itself has an instant appeal for young people, but the functionality it offers in terms of being able to add videos, audio, images, hyperlinks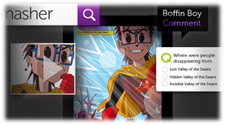 and quizzes to texts gives teachers the power to make reading a fully immersive, interactive experience that helps improve comprehension at the same time. With over 1000 free classic titles, RM Books also provides a rich resource for students to explore the depth and power of the English literacy heritage.
Recommended by Ofsted, Accelerated Reader is a powerful tool for monitoring and managing independent reading practice. Teachers can set personalised goals for their students, guiding them to books difficult enough to keep them challenged, but not too difficult to cause frustration. It's also fully integrated with RM Books, which makes targeted book allocation and selection much easier.
"During our recent Ofsted inspection the inspectors were hugely impressed with Accelerated Reader – not only in terms of the figures they were able to scrutinise, but also from speaking to the children who were enthused by AR."

(Julie Carss, Learning Resources Manager and Literacy Intervention Leader, All Saints Catholic College)


Part of the rich literacy heritage specified in the National Curriculum are plays by Shakespeare. Finding ways to engage students in Shakespeare's world and his language is key. Shakespeare in Bits comprises fully animated productions of five of Shakespeare's most well-known plays. Inline tap-to-translate and hundreds of contextual notes explaining theme, language and imagery help students to understand the text and to appreciate its infinite variety.
RM Unify also contains tools that can help students develop literal and inferential comprehension. Using Pixton Comic Maker, for example, students can use their creative skills to make comic strip versions of books they are reading, showing their understanding of plot sequence, character interpretation and a sense of time and place. Storyboard That can be used in similar ways, drawing on students' digital literacy to interpret text. Using a storyboard like a graphic organizer helps students to understand plot and narrative voice. Teachers can also reinforce student comprehension of set text literature with Storyboard Teacher Guides, helping students to understand the narrative structure, study specific literary devices and visualise key symbolism, for example: Of Mice and Men, The Raven and Romeo and Juliet.
To find out more about the RM Unify apps which help to raise reading attainment, have a look in our App Library or on our website.