Morgan, as Secretary of State for Education, spoke about five training projects that the Department for Education have agreed to match-fund as part of their commitment to invest £3.6 million to support teachers with the new computing curriculum.
This includes funding towards the Jam Packed project from Our Lady's Catholic High School in Preston, which is supported by us and the Raspberry Pi Foundation.
The introduction of the new computing curriculum last term, after Michael Gove branded ICT as "demotivating and dull" in September 2012, has left teachers all over the country reeling and many in both primary and secondary schools are still grappling to come to terms with this new program of study.
A recent survey, commissioned by Microsoft and subject association Computing at School (CAS), revealed that more than 8 out of 10 teachers want more training and development after the first term of teaching the new subject. These figures ring true with a separate poll of students, also by Microsoft and CAS, which showed more than half considered themselves to know more than their teachers about programming and creating websites.
The DfE has sought to combat these concerns, as Morgan highlighted, by investing "in innovation in technology…[its] part of the pioneering spirit of school reform[1]".
As a result of the funding, many schools are now receiving support from major technology companies: just one of the actions made possible from this matched fund programme is Jam Packed.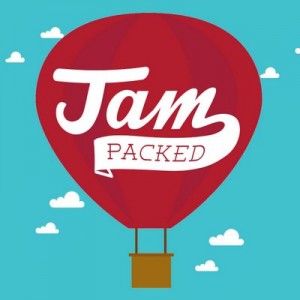 Jam Packed's mission is to engage and inspire the digital creators of tomorrow, and to support the development of outstanding teachers of computing. The events take place on Fridays and Saturdays in host schools, located in the North of England, between now and March 2016.
Jam Packed could not be more timely with the recent reports published by Microsoft and CAS, the Raspberry Pi Foundation's third birthday celebrations at the end of February, and additionally, the RM Unify "Computing in the Curriculum" month which has been announced for May this year.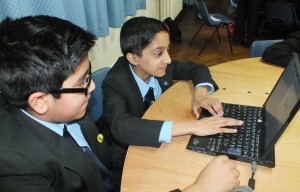 So far, the events have been hugely successful and we've heard great reports from the festivals held in Darlington, Eccles, and Hull over the last 3 months. Upcoming sessions in Leeds, Manchester and beyond are sure to receive the same positive reaction and buzz, so make sure you register for your place.
Morgan emphasised in her ministerial keynote to the BETT Arena that the support received from technology companies will help to ensure that even more young people are able to leave school truly prepared for life in modern Britain.
We are thrilled to be a sponsor of this exciting project and hope that you take the time to visit a Jam Packed event near you and get inspired with technology! Share the news of this exciting new computing event and Spread the Jam!
[1] Sean Coughlan, BBC News Education correspondent: http://www.bbc.co.uk/news/education-30901542